Google Inc (GOOG), Apple Inc (AAPL) and Facebook Inc (FB) attract majority favorable ratings across all demographic and political groups. For now It looks like the Tech infallibility torch has been substantially passed from Apple to Google, in a recent Washington Post-ABC News poll; Google overpowered its rivals Apple and Facebook with 83 percent of Americans favoring Google.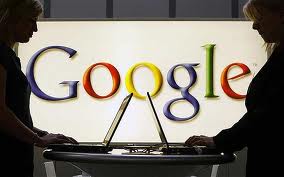 The poll shows that 83 percent of American adults contacted on cellphones and land line have an affirmative view on Google compared with 72 percent for Apple and 60 percent for Facebook.
The overall results are quite similar to last year's poll; Google had an 82 percent favorable rating, Apple 74 percent and Facebook 58 percent.
The Demography
Google has robust ratings across all age and ethnic groups and salary levels, But Americans between the ages 18-30 gave a favorable rating to Google, however those over 65 years of age barely gave them any good ratings. They gave the company a 64 percent favorable rating.  whereas for Apple the users under age 30 dropped significantly from Last year's poll of 81 percent to this year's poll 71 percent. And Facebook performed well among the respondents aged 18-29, with affirmative ratings outnumbering unfavorable ratings by a 3-to-1 margin. The only group that rated Facebook less than favorable was those over the age of 65, they barely gave the company marks of 50 percent.  While the poll dint survey respondents from Facebook's youngest users in the under 18 age group, these changes are quite a good thing for the company as it was questioned earlier, if it was losing its persona among the young adults.
Apple Inc. Losing Its Shine
The good news for Apple is that people are still buying its products; According to a study it sold 48 million iPhones, 22.4 million tablets and 4.1 million Macs. But the bad news is that Apple's core market of people willing to pay up for its high cost premium products is getting fairly saturated as the market has become highly competitive with Samsung Electronics Co. Ltd (KRX:005935) launching wide range of avant-garde products.
But Apple and Google cannot be compared with each other in certain areas as both Apple and Google have different business models and the companies have been successful in their respective strategies. But for some time Apple has not come up with any bang-on innovative product so may be because of that people lost interest on Apple but still there is a lot of expectations from iPhone 5, so may be with this phone Apple can once again charm back its users.
It looks like a war between Apple and Google, both of them are striving for Market share, but one thing is for sure, these two companies are fundamentally different visions for the future of tech world. Though Google has the momentum right now, it does not mean it's going to last forever, as we have witnessed the dramatic shift with Apple, Google may also under go with these shifts.