As Social media came into picture it was thought that Email subscription will fall and social media will take over Email but Surprisingly, when it comes to Email Vs Social media 90% of online users are subscribers followed by fans on Facebook and followers on Twitter. Australia's 50% population is on Facebook but still they lag behind from Brazil as Australia has 43% of active Facebook users while Brazil has 77% of active Facebook users.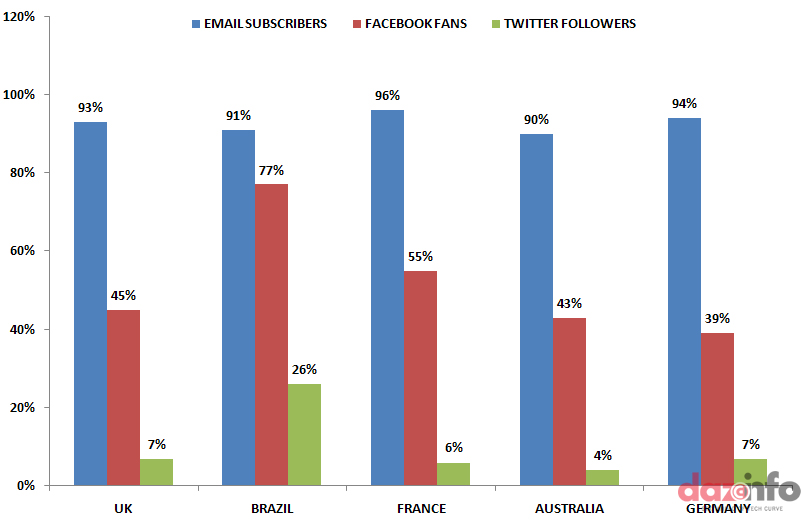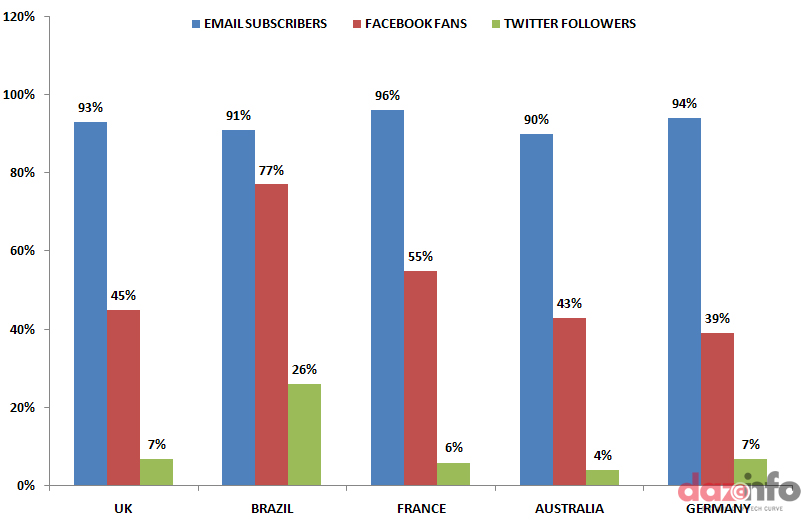 How Online User Starts His/Her Day?
Email is the first place where users login to check their personal, professional and business mails around all the 5 nations. Except Brazil, 70% of Online users from rest of the 4 nations start their day with Email. Facebook comes next after email as it's the second choice of most of the online users and new sites are possibly the 3rd runner up.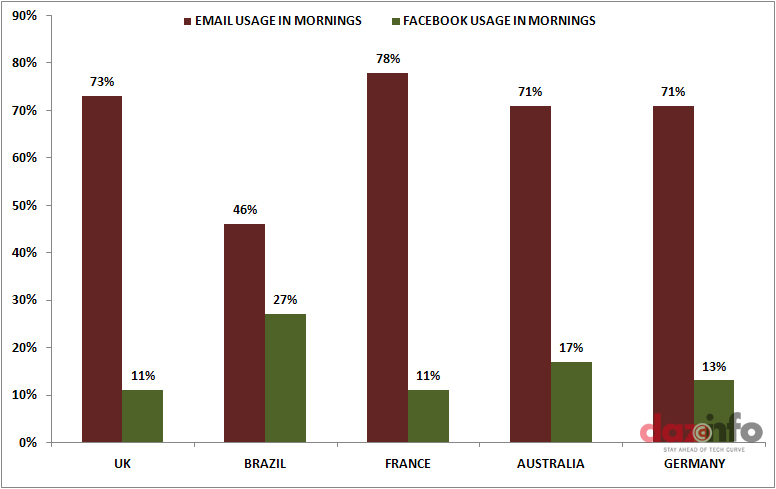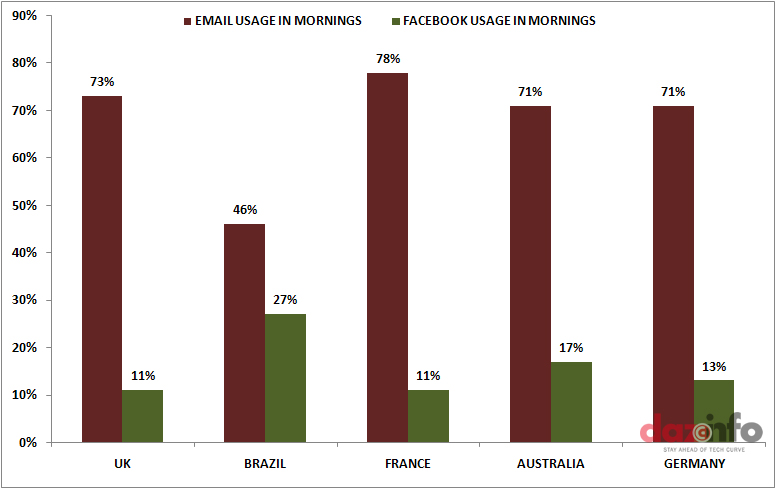 How Online Users Access Information In All 5 Nations?
Online users access information via various sources like personal computer, mobile phone and from the place where they study or work. Personal computers are mostly used for accessing information by more than 70% of online users.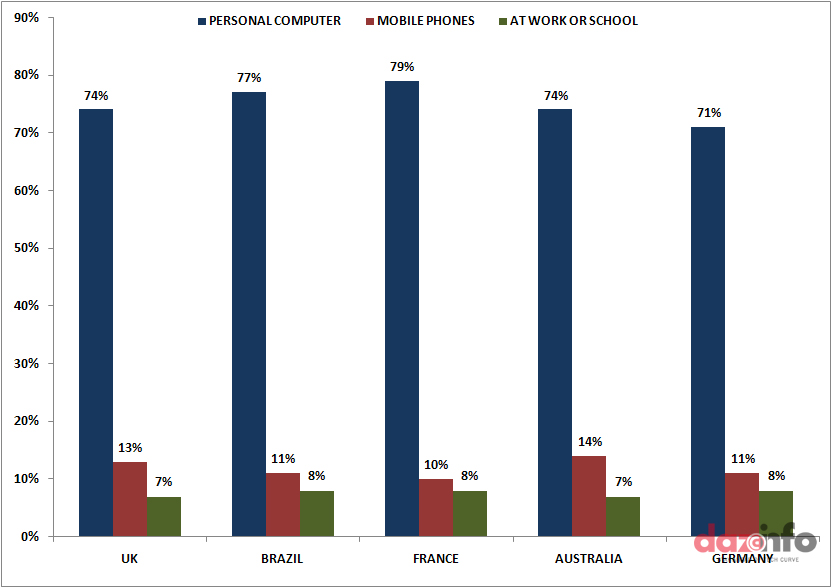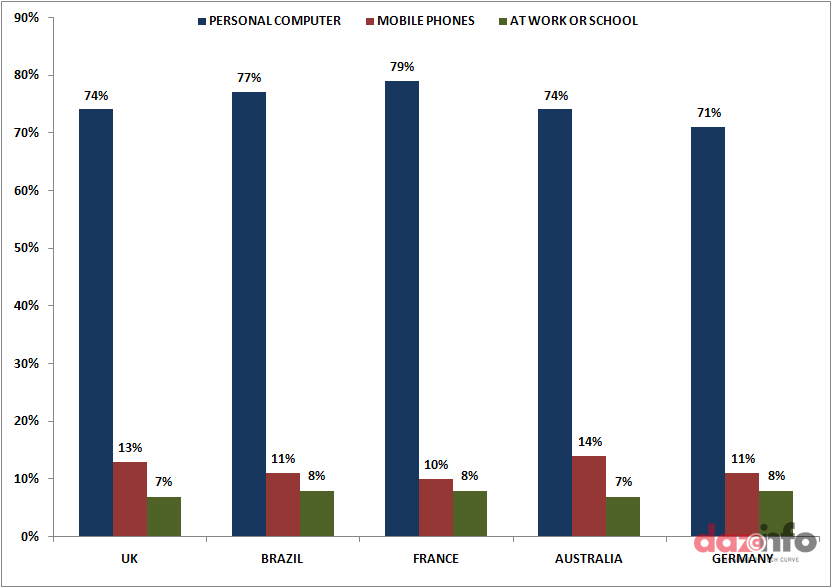 How An Online User Ends His/Her Day?
As the online user's morning starts with all the important things of the day and as the evening rolls out they turn from business to leisure. Email usage drops down in all these countries from where it started and social media usage becomes higher till the end of the day.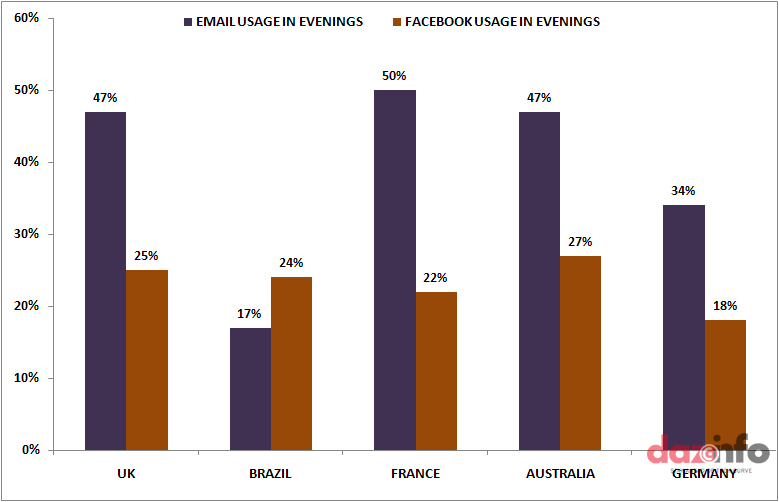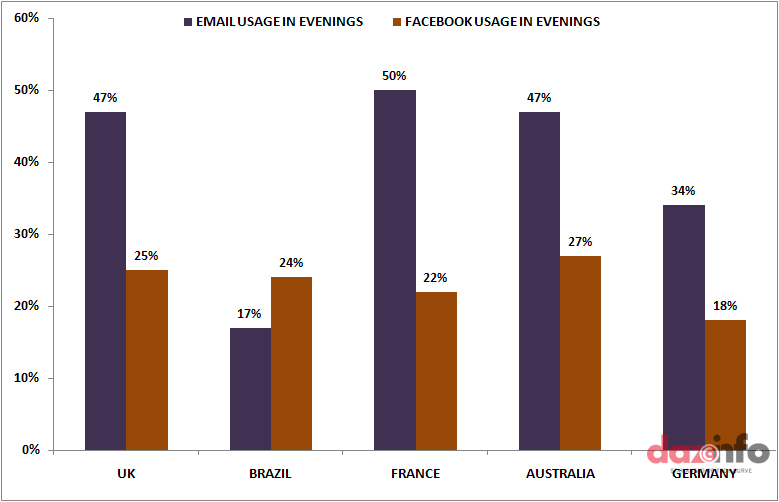 Motivations To Subscribe, Like And Follow:
Users mostly get motivated to subscribe, like and follow if they are receiving discounts, free offers, and money-off promotions from the company. Online users are active on Email, Facebook and Twitter to keep them updated with the company's services, products or offerings. This report is very important for the marketing companies to understand the strategies they need to follow online on different digital platform to attract users and increase their sales.