Japanese game publishing giants Konami recently disclosed their financial results for the fiscal year ending March 31 2013 and have reported a staggering 15% free fall in net revenue and an even more alarming 42.8% decline in net income.
Dropping from an impressive ¥265,758 million in revenues last year they reported revenues of ¥225,995 million this year. That's a 15% year-on-year decline. The other worrying statistic were reports that the net income had declined from approximately ¥23 million last year to ¥13,174 million this year which meant a 42.8% decline.
In the pachinko sector, the revenues fell more than 70 percent while their digital entertainment division reported a loss of 17.1 percent year-on-year.


Despite these losses Konami has not lost faith in its two famous franchises – the iconic Metal Gear and Pro Evolution Soccer series. They continue to ship new titles both under their flagship franchises as well as new independent games. Titles which currently seem to be scripting a come back for the Japanese publishers are – Pro Evolution Soccer 2013 and Metal Gear Rising: Revengeance.
Konami has also started to make some waves in the social gaming arena. It now has over 35 million registered users playing at least one of its social games online. A large chunk of this user base is playing the two runaway social hits – Dragon Collection and Metal Gear Solid Social Ops. It is quite clear that Konami's current strategy is focusing on improving its existing franchises and making a splash in the social gaming environs.
For computer and video games, we will focus efforts on continued global development utilizing the production know-how of the Konami Group, while also continuing the production of content for selected existing AAA titles, and continue to strive towards producing hit titles by leveraging existing content. – A prepared statement from Konami.
Their efforts with the Metal Gear series are already starting to pay dividends. There are few game franchises with as devoted a fan following as the Metal Gear series and Konami have done well with the "Metal Gear Rising : Revengeance" title. The ever improving graphics and the multiple new thumb-numbing combos have spurred life back into the iconic franchise.
They have continuously  introduced awesome in-game content for very affordable prices to keep the players interested. Even at the time of this writing Konami is introducing – Blade Wolf DLC. A four-legged, chainsaw-fueled character for as low as $6.99. And judging from the pre-launch reception that the character is getting from the players on their official facebook page, rest assured it is going to be a big hit with millions of Metal Gear fans.
One area of concern for Konami has been EA Sports' continuing exclusive deals with football's governing body FIFA. And to make matters worse EA recently notched up another deal with FIFA through which they were able to extend their licensing rights to the FIFA brand for up to the year 2022.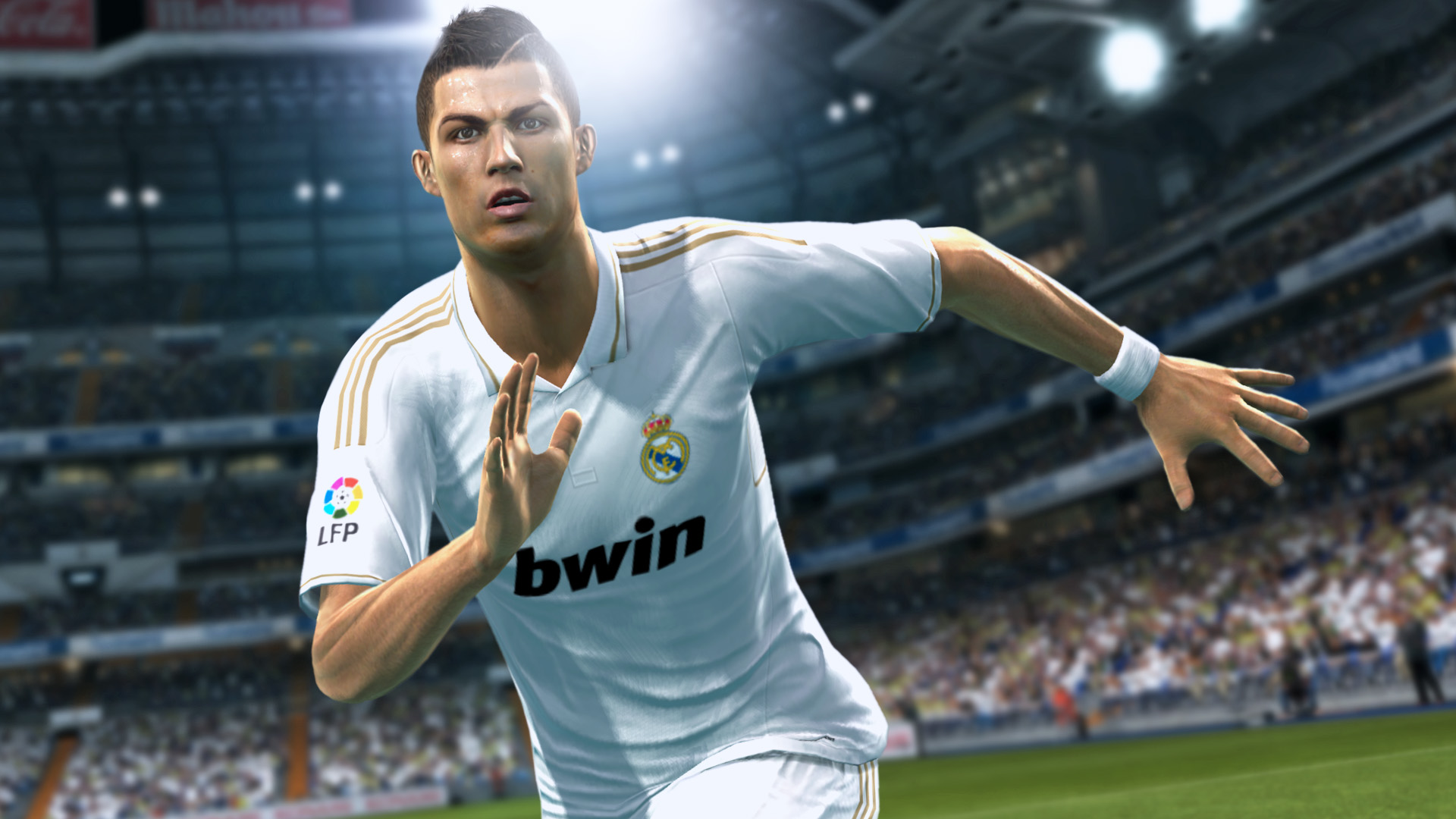 What that means for Konami is that it will still not be able to provide its users a feel of the real thing with its flagship PES series. And will continue to rely on the game's advanced gaming engine to keep the players interested. They have done it for years and I expect them to continue to do it in future. As a fan of the PES series I still prefer the Konami title over the EA title  and so do millions of other soccer enthusiasts.
For now I assume it is a safe bet to expect Konami to bounce back from the current financial predicament that it finds itself in. They  still have enough radio active gas in that metal tank of theirs to last them a few more years before they are finally forced to rethink a new strategy, a new market perhaps, maybe mobile gaming could be the next logical step for them after tasting success in the social gaming industry.