If you are not an iPad user or enthusiast you have probably never even heard of them. They are a game development company and currently have only two games in the market. Both of which are iOS mobile gaming apps for the tablet platform – iPad. If you are reading about them for the first time then the numbers that I am about to flash in the rest of this post are likely to leave you staggered and gasping for breath. That is because we are talking about a company which has only two titles in the market and yet it is almost certain to become the biggest gaming success of the decade.
Introducing Supercell – the fastest growing game company ever.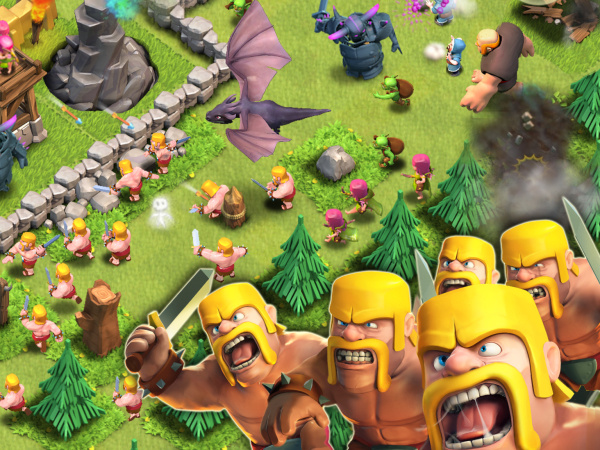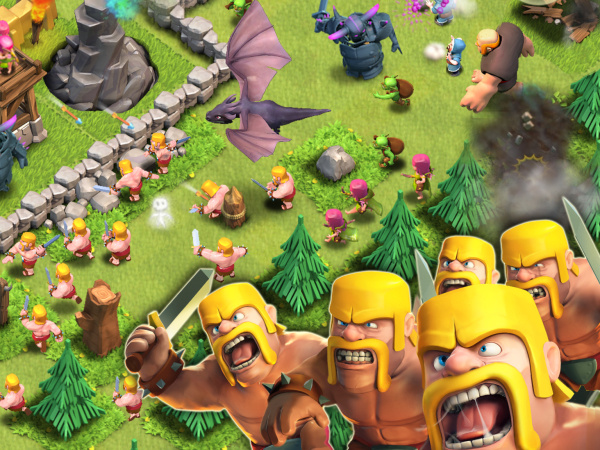 This young Finnish startup recently raised $130 million at a staggering valuation of $770 million. And investors expect them to be a billion dollar bet sooner than you can pronounce Zynga.
Their two iOS games on the Apple (AAPL) app store – Clash of Clans and Hay Day are making them grow at a rate of $2.4 million in revenue daily. They made $100 million last year. Grossed $179 million in Q1 2013 and are likely to make $800 million by the end of 2013. Some analysts are in fact bullish about them reaching a jaw dropping $1 billion revenue growth this year itself. They currently have 8.5 million daily players who on an average play 10 times a day.
Earlier this year the financing round was led by Index Ventures and Institutional Venture partners along with Atomico. Index venture's Neil Rimer goes a step further and compares Supercell to – hold your breath – DreamWorks and Pixar.
"Once in a while you get the opportunity to invest in a studio that has some kind of proprietary technology or alternative take on the market–like a Pixar or a DreamWorks–where they can apply a different methodology and generate a stream of hits over a period of time." – Neil Rimer, Index Ventures.
So what made Supercell super successful almost overnight? Their CEO and co-founder Ilkka Paananen seems to have the answer. He told Forbes –
"It really is that simple–just design something great, something that users love." – Ilkka Paananen, CEO, Supercell.
He believes that gaming is meant for fun and hardly anyone would ever disagree with that philosophy. But he also believes that the fun quotient should not get compromised when it came to monetizing your games, and that is where Supercell scores heavily over its competitors. Unlike their competitors ( read Zynga) Supercell games are not heavily focused on making money out of the player instead they rely on making the gaming experience better and expecting their players to return to play. Supercell might just be becoming the facebook of gaming – addictive and intuitive.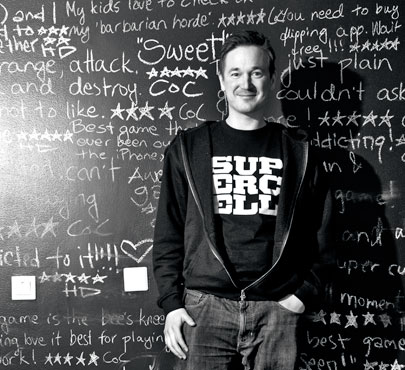 After Rovio, the makers of the Angry Birds series, Supercell is the second big gaming startup coming out of Finland. And they are likely to outdo everyone including Rovio and Zynga in the very near future not only in terms of revenues but also in terms of the fun quotient. For a game company to be successful people need to love their flavor of the pie. And right now Supercell has got the tastiest pie in the business. As a point of comparison, by the end of this year alone Supercell's predicted revenue based on its two titles would become twice the size of Electronic Arts' mobile revenues. And EA have actually got 900 plus apps in the app store.
Another interesting fact that Paananen shared with Forbes highlighted that Supercell employees' celebrate failure. And they do it to make sure they don't repeat the mistakes they made again in another project.
"We really want to celebrate maybe not the failure itself but the learning that comes out of the failure." – Ilkka Paananen, CEO, Supercell.
The mind boggles to think of what might happen if they decide to expand and start shipping games for other platforms like Android. If that happens – death to Angry Birds might just be a very real prospect, very soon.