Unlike businesses, authors need to follow a completely different set of social media tactics. Of course, you will be using social media as your platform to go social. Other than this, no other strategy is going to be common for you and the businesses. There are umpteen strategies you can follow to go social. You will have to share a little bit of your personal self on social media while also maintaining space to give your readers a place to contact you and a way to connect with you. You don't have to be talking about your writings and passion all the time. Instead, share a little about your other interests. While many writers have almost got a good social media presence, some of them are still finding it difficult to use social media to build their readership. This post aims at helping such authors by helping them learn what not to do on social media.
Inconsistent Author Bio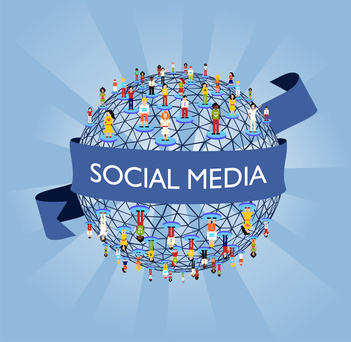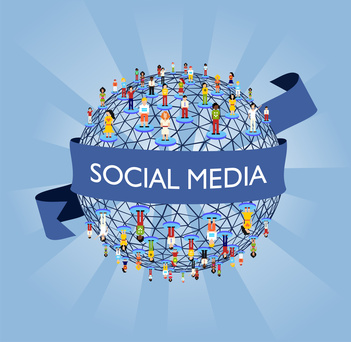 Your social media profile is a place where you share more about yourself than in your author bio. Use this space to share something that you have not shared through your author bio. You should also maintain the ideal profile length. An 'About me' page that is too short or too long fails to attract the interest of readers and so you will have to find the ideal length of your profile and maintain it while balancing the amount of information you provide in it. However, there should also be some information that's common between the author bio you have shared through your writings and the profile page you have created on social media sites. Otherwise, your readers might not feel familiar with your profile and may not be able to connect with you well. You will also have to share a little more about your personal interests, but you don't have to get to the details and tell them everything about yourself.
Don't be too Frequent
It is necessary to update your status and tell the readers what you're doing. However, if you are too frequent, people actually lose interest in knowing what you are up to. Therefore, maintain a gap between two status updates which you think would be ideal for your readers. This gap could be anything between an update every morning, updating on alternate days or weekly updates depending on the type of readership you have. If you need to stay away from the readers because you are focusing on an important writing project that needs solid concentration, do it and then tell them the reason why you were away. This would also serve as a teaser for your upcoming publications. Moreover, you will also sound natural because no truly active writer can be very regular on social media. However, take care not to take a vacation from social media too often so that your readers stop expecting to see you when you're not active. Ideal gap is the word and stick to it when you're not too busy.
Amount of Information Shared
You also need to take care of the amount of information you share on social media. If you share too much of information you share on social media you will not have anything new to say on your website and this will in turn make your website look poor or just as a repetition of your social media page. Therefore, use social media as a tool that drives traffic rather than a place where you share your information. However, you can share simple things on social media and skip sharing them on your website so that your website doesn't look crammed. Also, you should take care of what information you are sharing on your social media and what information you're sharing on your website so that you get the right attention of your readers and bring them to your website in order to have a lot of visitors for your website.
Don't Tell All Information in Advance
There are times when you must say what you are going to do in advance so that your readers look forward to it. However, if you go on and say all about your endeavors to your readers in advance, you will not have anything to surprise them. You must surprise the readers with new information frequently so that they make it a point to follow your updates and read your publications. However, you must also let the readers know what you're working on now and then so that you build a rapport with them and let them know that you want to please them. Everything that you shared must be planned prior to sharing and consider the consequences seriously. Take care so that you reach almost all your readers by being present on the social networks they are on.
Don't Use Only Social Media for Give Away
Most writers use social media to give away their works. While giving some articles or ebooks away is important, you must use your website to make this happen. Announce that you are giving it away using your social media presence and then ask the readers to come to your website to get the material so that you make way for them to explore your other works and this in turn will increase the prospective readership because they will know more about your writings. However, you can ask the readers to like your page or favorite your tweet or share your status about the giveaway with their contacts in order to avail the giveaway stuff. This will bring in more prospective readers and so you can get more popular easily.
These are some of the ways in which you should not use social media. Use it to accelerate your readership and build a strong and healthy network of readers who connect with you beyond social media. Following these steps is important to connect with them outside social media. It might be difficult to follow these steps but you can be sure of the reward.
Author Bio
Kathryn Smith is a tech and entertainment blogger who works for a reputed online publication. She also identifies various distance learning options in order to help the younger generation fulfill their career goals and dreams.