The Tech world was baffled by Google Inc (GOOG) blockbuster acquisition of Motorola Mobility (MMI), for a not so expensive price tag of $12.5 billion. There was a lot of buzz over the acquisition in the market i.e.  Will Google be beneficial? Will Google get into manufacturing, or was the deal done just to acquire the patents? How will it affect its relationship with its Android partners?
Was Google's Acquisition of Motorola  A Smart Move?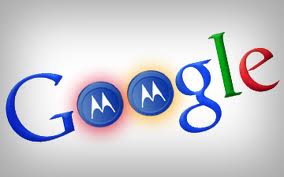 The acquisition was more about acquiring Motorola Mobility's patents than getting into handset business. Google wanted to make it arduous for companies like Apple, Microsoft to claim Android infringed on its intellectual property. If they did Google could bring Motorola's patent portfolio to bear. But under a settlement with FTC, Google cannot use its $12.5 billion acquisition of Motorola Mobility and the 17000 patents that came with it as a weapon.
But so far things don't seem to be working out that well for Google, and after nearly twelve months Google's plans for its Motorola acquisition are far from clear.
Back in March, Google posted its revenue report that included figures from its Motorola acquisition. Google's total revenue for the quarter ended March 31, 2013 was $13.97 billion, in that Motorola Mobile revenues were $1.02 billion i.e. 7% of consolidated revenues in the first quarter of 2013. But the awful part was GAAP operating loss for Motorola Mobile was $271 million, or -27% of Motorola Mobile revenues and non GAAP operating loss accounted to $179 million, or -18% of Motorola Mobile revenues.
The Patent Situation With Apple Inc
The latest hassle comes from the European Union. It said on Monday that Google's Motorola Mobility may have violated E.U. antitrust regulations by seeking to block Apple Inc's (AAPL)  products based on a patent claim. The dispute is that Motorola may have abused its power by suing Apple to secure a patent that covers technology deemed necessary for a device to work with industry standards. Companies that hold these kind of essential patents are suppose to designate fair licensing rates for these necessary technologies with their competitors. If Motorola has breached this rule then it is accounted to pay a heavy fine to the EU.
The Patent Situation With Microsoft.
And this is not the first time Google's Motorola Mobility is entangled in patent situations. The case began in 2010 when Microsoft Corporation (MSFT)  sued Motorola for demanding excess royalties. Motorola had demanded a royalty of $4 billion for the usage of their patent which was part of H.264 video and 802.11 wireless standards, and was put to use in the Windows and the Xbox video game. Though Microsoft accepted the fact and was ready to pay the royalty, but not at the 2.25 percent of the product price that Motorola demanded.  Finally after all the hearings U.S Federal judge ruled that Motorola is entitled for royalty in millions not billions. Microsoft should pay Google's Motorola Mobility a unit $1.8 million a year as royalty.
Upshot
From a purely Fiscal perspective the acquisition has not been that progressive.  But Google is quite adamant on turning its Motorola unit to profitability. And there are rumors about X phone and if this phone is received well by the market than may be Google can solve its financial dilemma.  Though Motorola has proved to be a financial blunder it did bring healthy royalty revenues to Google. This Acquisition brought a bitter sweet effect. The deal caused a hassle between various vendors. And we cannot forget that Google's use of Motorola's Patent portfolio and the patent fights between the companies is drawing negative attention from many. Perhaps it's best for Google and Motorola to stay away from the lime light for a while and focus on bringing up new products.