The economic outlook for PC sales does not look good; According to a study after selling 76.3 million units worldwide PC sales have dropped by 13.9%.The market has shifted to high mobility devices i.e. Tablets and Smartphones causing agonizing pain to PC vendors. PC sales are down across the board and PC makers are panicking .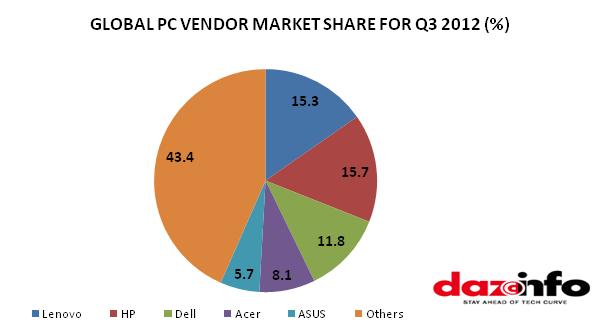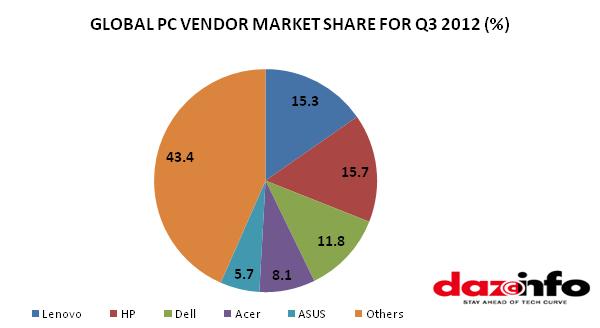 Companies have to face lot of complications in making transitions to the current trends but some do take the risks, one of them is Lenovo. Lenovo is an amalgamation of IBM's old PC Company and it is the first major Chinese PC maker.  According to American information technology research firm Gartner, Lenovo was the world's largest PC maker by shipment in Q3 2012. But later HP (HPQ) dethroned Lenovo's Position. Lenovo already has a strong foot hold in China and is now trying to enter Indian market to establish substantial distribution networks and to achieve its goal i.e. to fight back for its position in the market.
Milko Van Dujil, the head of Lenovo for Asian regions said that "Indian PC and Smartphone market is not much different from China market in terms of its vastness". Although he agrees that "PC is anything but a dying breed" and Smartphones and tablets are the trend setters. But still he believes that PC market is huge and there is still a ray of hope. This move of Lenovo is not that big of a surprise as India is one of the fastest growing markets, every company wants to taste the flavor of Indian market and so does Lenovo.
Are India And China Collateral?
India and China may be similar in terms of size but there is hell lot of differences in tastes, preferences, economy and life style. As mentioned earlier Lenovo has a strong foot hold in China that acts as an advantage to them only in China. But the strategies used in China may not be suitable for Indian market, when it comes to economy China's economy is much more developed than India. Indian customers are price sensitive and they do not like to spend a fortune on their gadgets. According to IMF China stood in 86th position with $6076 in 2012, whereas India in 140th position with $1492 in terms of GDP (nominal) Per capita. Hence their disposable income also varies. Lenovo had come up with a regional distributor (RD) strategy and Lenovo Exclusive Store (LES). In India Smaller towns cannot do justice to a larger store though Lenovo India did come up with a strategy of Leslite, a smaller store for the towns but it dint match up to the expectations.
This does not mean that Lenovo will be a failure in India; if it tweaks its strategies according to Indian market conditions then it may stand a chance. Though there is a decline in PC sales Lenovo can innovate and push up the sales as PC is not completely vanished in countries like India and when it comes to Smartphones Lenovo has to face competition with both local vendors and Global counterparts so to win the Indian market Lenovo has to come up with an ingenious Smartphone and PC.