Blackberry – previously known as Research In Motion Ltd – (BBRY)  phones dictated the work place. With their large QWERTY keypads, push emails, and strong security options, these sleek and sophisticated devices were omnipresent in the work place. But these devices couldn't rule forever .It is no more an enigma that BlackBerry is striving to regain its lost market share, which is currently prevailed by Apple Inc (AAPL) iPhone and Android running services. The company is trying to rebound so it is concentrating not only on the devices but services as well. Similar to its competitors BlackBerry is also trying to tap the emerging markets.
BlackBerry instigated a plan yesterday i.e. to target the deep penetration it is offering all its services for Rs 129 per GB in 15 mid-and low-revenue generating circles inclusive of Uttar Pradesh, Tamil Nadu and Rajasthan. The plan includes BlackBerry services like Email, BlackBerry Messenger, instant messaging, social networking, Internet browsing and access to BlackBerry app store. Nevertheless the plan is slightly different for the metros (Gujarat, Maharashtra, Karnataka, and Andra Pradesh) the plan is limited to use of BlackBerry Messenger only. The plan is applicable only for BlackBerry OS 7 Smartphones which includes BlackBerry Curve 9220, BlackBerry Curve 9320, BlackBerry Bold 9990 and BlackBerry Bold 9 models.
Sunil Lalvani, BlackBerry India's Director for enterprise Sales said, "For Corporate users, in addition to the new plan package services, they can also deploy BES Express at zero cost of Software license to enable corporate email access even on employee owned BlackBerry devices."
Why did BlackBerry Bungle?
In its Zenith, BlackBerry was corporate world's favorite and it was and is still known for its security robust but what changed suddenly were the customer habits. BlackBerry hasn't been as successful at attracting individual buyers as Apple and Android-Platform companies have. BlackBerry subscriber's world-wide fell by about three million to 76 million, the most abrupt three month drop for BlackBerry.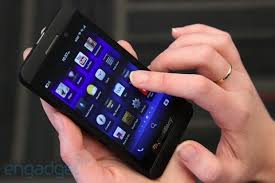 BlackBerry had launched Z10 in India earlier in February in hopes of tapping into the fast growing Smartphone market, but it faced a pitfall. The main reason being the price, it costs around 800$ which is quite high for Indian market, the customers are price sensitive and  do not like to spend a fortune on a phone. The Z10 model did get great reviews but the question here 'is this enough to win back its customers and compete with the Smartphone leaders.
Both Apple and Samsung Electronic Company Ltd are coming up with installment schemes to tap the emerging markets and there are rumors that Apple is coming up with a low priced Smartphone, with this amount of rapid changes and plans BlackBerry has to buckle up.
The Aftermath
Even with the drop in market share, BlackBerry still has its own persona, it is mainly due to customer loyalty and there are still legions of BlackBerry diehards.  Indians like to buy phones which give them an overall satisfaction including plans and packages, so BlackBerry is heading towards a right direction with its service plan, but still has a long way to go as this may be a hit among the wealthy Indians but the majority of the Indians would be satisfied only when these services come along with an affordable and avant garde phones.