PCs Sales have tragically come down as tablets rule in the first quarter (calendar) of 2013. PC sales dropped by 13.9% after selling 76.3 million units worldwide. Unfortunately, this decline was worse than the IDC's earlier forecast of 7.7% decline.
Hewlett-Packard Company (HPQ) shipped highest number of desktop PCs and laptops in this quarter. In spite of that it registered 24% drop compared to last quarter. Lenovo Group Limited (ADR) (LNVGY) stood at second position even after shipping almost equal number of PCs in both quarters.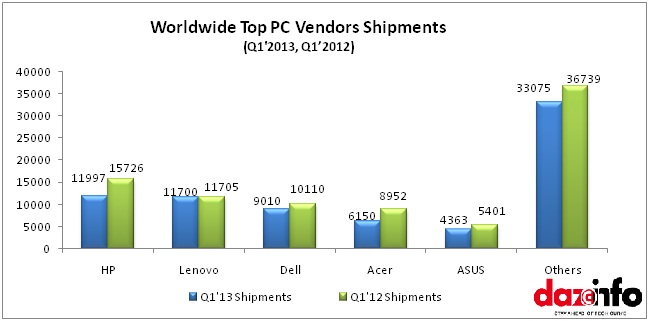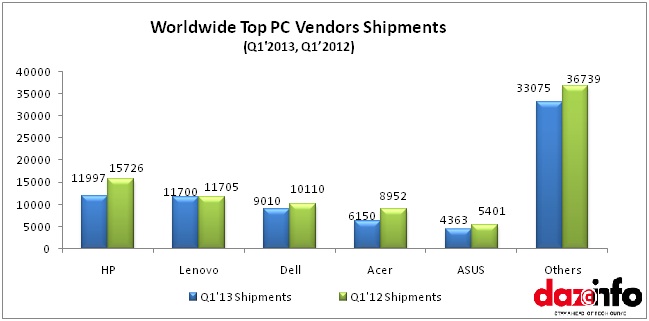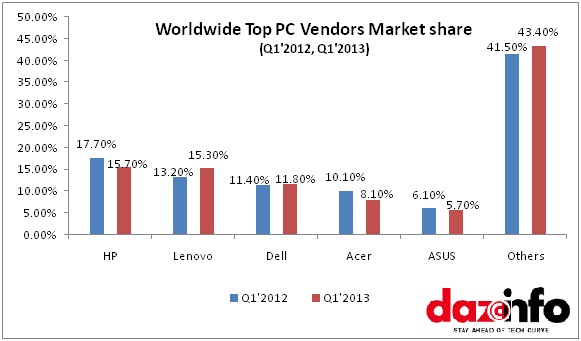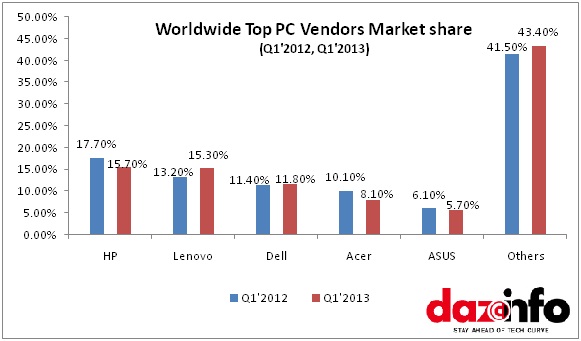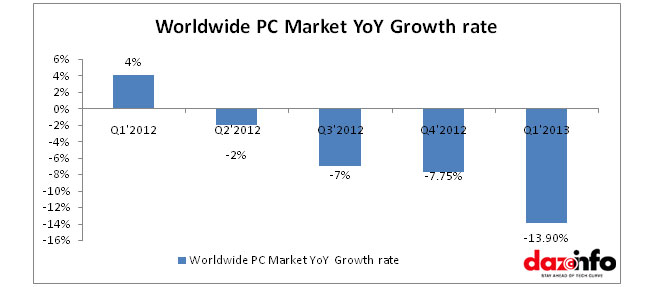 Research blamed Tablets and Smartphones for incisive PC decline. The constant growth in Tablets and smartphones market has affected the traditional PC sales. Between 2011 to 2012, industry recorded the growth of 48% and 78% in Smartphones and Tablets market respectively, whereas traditional PC sales accounted constant decline – Portable PCs 3% and Desktop PCs 4% – during the same year.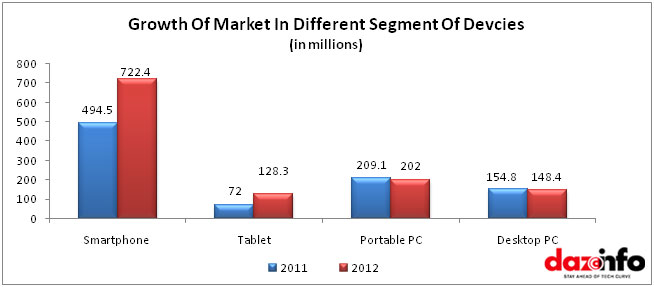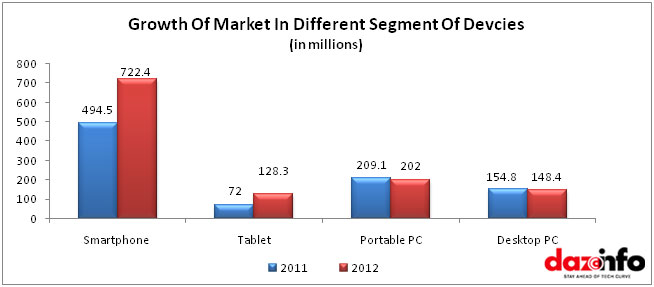 Even the Cupertino based company Apple Inc. (AAPL) registered the negative growth in their Mac-PC sales but the company managed to gain revenue by shipping more number of Tablets and Smartphones. Apparently, the iPhone maker has understood that PCs will soon be memories and its time to concentrate more on Tablets and Smartphones. In last Quarter (Q1'2013) alone Apple shipped 47.8 million iPhones and 22.9 Tablets compare to 4.1 million Mac-PCs.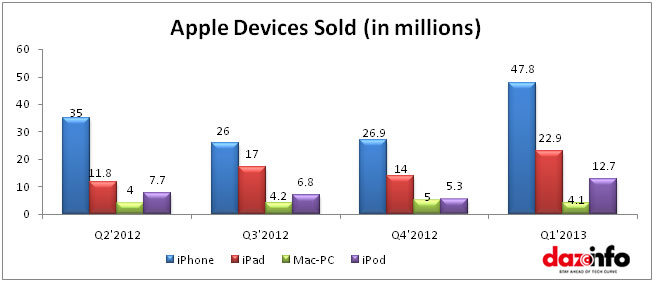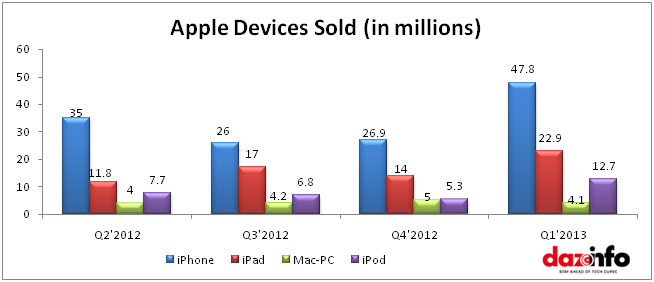 Tablets And Smartphones: The Perfect Replacements For PCs?
People are showing more interest in small screens because of its extreme portability, easy to use and wide range of features. In many ways tablets and smartphones can almost replace laptops for someone on the go. PCs works great as standalone device; for those who are going to own their first ever computing device, PC is definitely an option to go. However, if one already has a PC, Tablet should be the next option if he wants to use it mainly for entertainment and web usage.
Tablets and Smartphones might be ruling the market, but it's still dependent on PCs. Many Tablets and Smartphones even need an additional Desktop PC for backing up the device or even activating it. Apple's iPad would be a good example as the device need to be activated  by hooking up with a PC.
PCs don't have the same level of portability though, but there are still number of issues Tablets need to address before they replace PCs as main stream of computing. Smartphones and Tablets makers are working way hard to compete with PCs by manufacturing power-packed devices to perform almost every computing activity possible.