Mozilla set to launch its first two Firefox OS powered Smartphones KEON and PEAK in five countries. Mozilla is targeting developing markets where the demand for entry-level smartphones are in score. The first five countries to get Firefox OS powered devices are Brazil, Portugal, Venezuela, Poland and Spain.
The KEON is equipped with quiet impressive technical specs; 3.5 inch multi-touch screen, Qualcomm S1 Cortex A5 1GHz processor, 4GB ROM + Micro SD, 512 MB RAM and 1580 mAh battery capacity and all this for just $130 (€91 +taxes).
Whereas the PEAK has all the key features what a mid range smartphone should have; 4.3 qHD multi-touch screen, Qualcomm Dual Core 1.2 GHz processor, 8 Mpx rear and 2 Mpx front camera. In spite of such powerful specification the PEAK costs just $205 (€149 +taxes). As mentioned by Geeksphone
Firefox would be launched in 11 more countries by the end of 2013 by the support of multiple manufacturers including Sony, LG, Huawei, Alcatel and ZTE.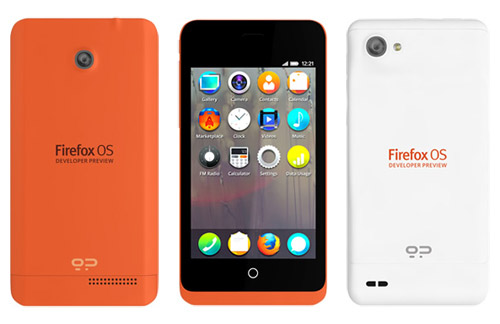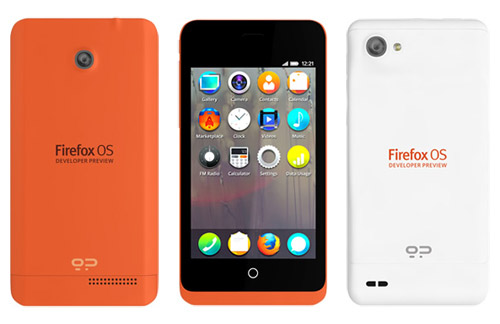 Will It Succeed?
Firefox is pure and totally different OS as the whole thing is based on HTML5. There is also an official Firefox marketplace and users can roll their own apps directly from mobile. The major uphold feature of the OS is that apps, running on this platform, can easily be shared with other platforms – implement HTML5 – such as Google Android and Apple iOS. This would provide an extended functionality to developers to write an app for Firefox OS and run on multiple platforms without re-inventing the wheel.
Firefox OS is readily equipped with many apps, including social networking giants Twitter and Facebook. Mozilla – now in its demonstration stage – guarantees users that apps run better on Firefox OS than on other platforms because of less background processes; no Dalvik.
Mobile market report stats Firefox OS smartphone is a good competitor to entry-level smartphone manufacturers like Nokia Corporation (ADR) (NOK), Huawei Technology Co Ltd (SHE: 002502) and ZTE Corporation (SHE: 000063). Whereas Huawei and ZTE – manufacturing entry-level Android smartphones – are turning towards Firefox OS as it may offer better experience to users at low price. Unfortunately, Finnish mobile maker Nokia – already facing the heat from market – is the player to attract maximum damages here.
The last and present fiscal year statistical report: Google Inc (GOOG) Android leading the World Smartphone OS market.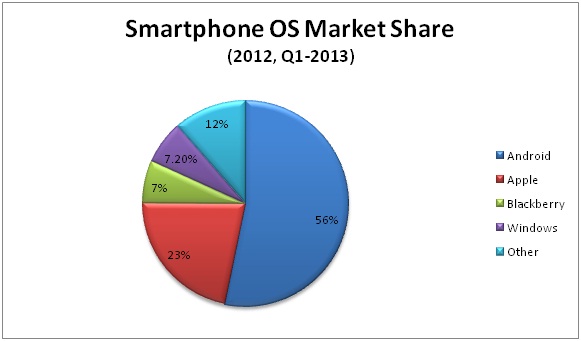 Since last year Smartphone industry's dynamics are changing rapidly. Each mobile device maker is trying to set up in its ecosystem completed in all form and capable enough to provide a comprehensive experience to users like Apple. While Samsung and Apple are the only ones buzzing at global level, other big giants, like Nokia and Blackberry, are struggling to make their mark in spite of enjoying self-controlled mobile OS. While the veteran OS Symbian is out the new Mozilla Firefox OS is trying to fill the gap Nokia left untapped and unattended. And, if Mozilla succeeds to do so, it would be no one else but Nokia who would repent for pulling out from market and killing Symbian.