World's leading professional network LinkedIn Inc (LNKD) has redesigned its Android & iPhone app with new UI and richer story stream. Since the release of update LinkedIn has registered 80 million+ new users. The latest update gives user a new redesigned app with more options and rich in color story streams.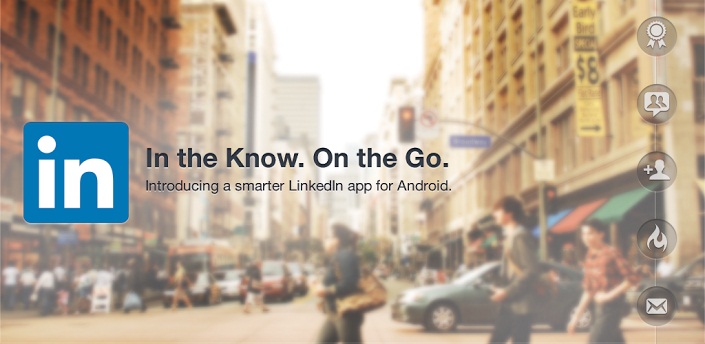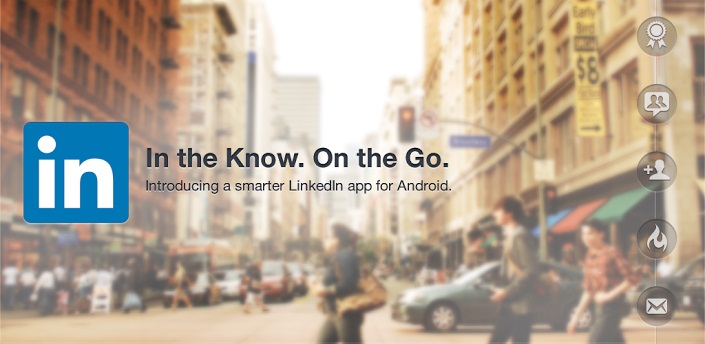 While the adoption of mobile is all time high and social giants like Facebook is also focused towards constant migration of users' from desktop to mobile, LinkedIn also followed the same industry momentum. The professional networking giant has built its app which is primarily focused upon below features:
Richer Story Stream
LinkedIn shows up the most relevant and updated posts in your news stream, so user can easily jump in to conversations, for liking and commenting right from the stream page.
Sticking to what matters most to users
LinkedIn has always allowed users to know what does matter the most for them. The new LinkedIn app allows even deeper options by providing new navigation page. Users can slide homepage to the right to open a navigation page and can customize the page as per their needs.
Localization
More than 65% of LinkedIn users are located outside of the United States. Therefore, in this new update LinkedIn has concentrated on localization of app by offering new native languages for respective countries; Dutch and Norwegian for iPhone and Turkish, Dutch and Norwegian for Android. This addition brings the count to 15 available languages on both platforms.
"Today, we're excited to unveil a brand new mobile phone experience, completely revamped with the general professional and everyday use case in mind. We want to make it easier for our members to quickly discover and engage with the rich professional insights being shared across LinkedIn to help them make smarter decisions from wherever they may be working. We've designed the new LinkedIn mobile phone app for every professional, with a richer and more engaging stream and more personalization features." said Tomer Cohen – Product Lead, LinkedIn Inc.
Is LinkedIn Walking On Facebook Footsteps?
Last month Facebook Inc (FB) unveiled redesigned Facebook News Feed to its 1 Billion+ users on both desktop and mobile platforms, which is apparently significantly influenced by Google Inc (GOOG) social network Google+.
LinkedIn's new app will display photos and other posts more prominently within an updates stream, which resembles Facebook's news feed screen on Smartphone. And the option of sliding the main page is just like Google+ app for Smartphone.
Interestingly, Facebook got 'influenced' by Google+ and LinkedIn by both Facebook and Google+. I would say LinkedIn has learnt more by walking on Facebook footsteps to inhale many more valuable features.
Going out of tradition, LinkedIn has decided to follow Facebook by introducing mobile Ads within stream updates in new redesigned app. According to another report, the U.S. net Mobile Ad revenue for Q1 2013 shows that Facebook has earned more than $970 million, where as LinkedIn is way behind as it doesn't rely much on advertisement – till now. Apparently, the trend is changing as LinkedIn is also looking to grab a significant portion of $7.2 billion dollar to be spent on mobile advertisement in 2013 in the US alone.
Users who haven't got LinkedIn in their Smartphone yet can try out the new app from their respective App Store. Google Android users can make use of this link while Apple iOS could download the app from here.