In this year B2B content marketing strategies show a drastic change by adopting various tactics such as, videos, research reports, mobile content and virtual conferences. And interestingly, video tops the list by 70% of respondents opting for it.
Digital video consumption has grown 30% year over year in Q4 2012.From Q3 to Q4 2012 alone, video consumption grew 13%, Based on the data recorded by the firm, video consumption has grown dramatically over the past two years. To put that into context, the 15 billion video streams measured in Q4 of 2012 are 11 times more than all of the U.S. movie ticket sales in 2012.There has been 50% growth in video streams since Q1 2011. New TV and sports content drove the highest growth in video streams in Q4 2012, that is according to The U.S. Digital Video Benchmark, which was released by Adobe.
Adobe Digital Index Senior Manager Tamara Gaffney says, "If you're a media company, and you want to post videos or clips in social media, you will see much higher engagement rates and finishing rates when referred by network via social media."
The data in the report is based on 19.6 billion video stats in 2012 and is comprised of the aggregated and anonymous data from media and entertainment websites. Additional sample information includes; 10.1 Billion ads served, 457 Million Facebook Posts, 365 Million Facebook Comments, Shares and Likes.
The report observes that social media and digital video are a natural fit. Although, 65% of Web users access videos directly and 30% discover them via search. The users who are most likely to complete watching these videos on social networking sites are from Facebook (3%), Twitter (1%). For brands, video content generates more engagement. For publishers, Facebook-referred traffic improves video completion rates.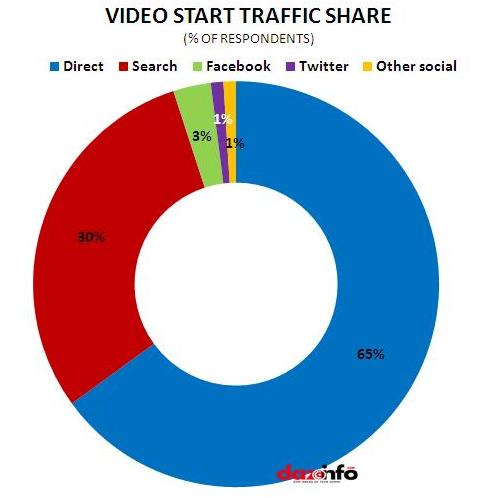 Also, more people use search or go direct to video, socially-referred video starts are more likely to be completed. Facebook dominates the social referrals but Twitter is three times more likely to refer to a video than other types of content.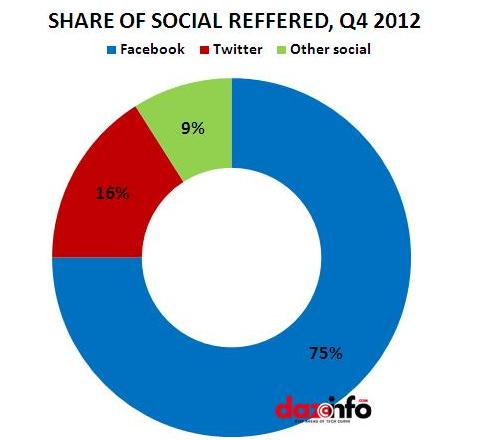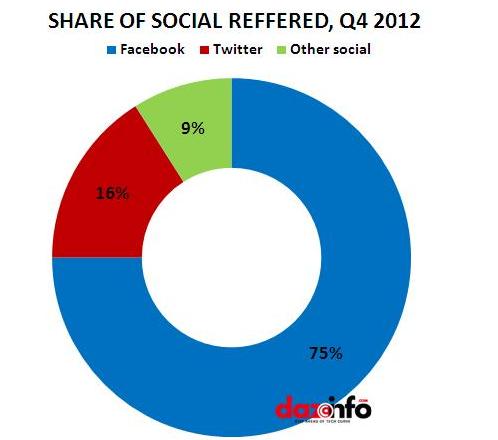 During 2012, video social engagement escalated from 42% to 70%. Viral reach of video also outpaces other types of content. In Q1 2012, viral reach share was 55% versus non-video content, and by Q4 had grown to 77%.
Also, the Facebook viral video reach as of Q4 2012 by average reached to 74% which is more than two folds higher compared to non-video content while, video content engagement on Facebook is 66%.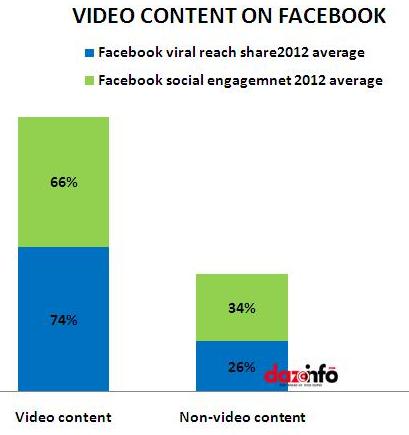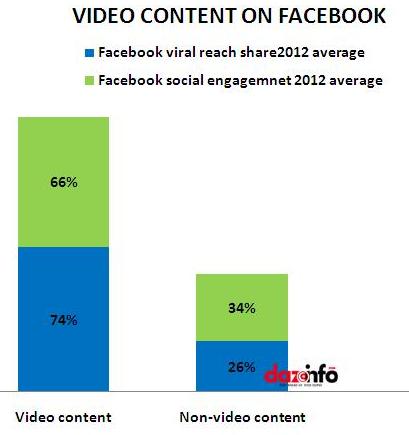 It report also sees some key opportunity in this, it says, offering more video content is one key to unlocking the value of social media. Brands should create more video for use in social marketing and publishers should increase social media marketing efforts to attract more engaged digital video viewers. Find ways to create personalized digital video experiences for your viewers, visitors, and advertisers. While most videos are consumed on PCs, views on mobile devices have tripled from 2011 to 2012. Look for opportunities to develop more video content into your marketing channels, such as social media.