The expansion of the home cinema market has seen prices drop and quality increase at a startling rate, giving more and more people the chance to begin creating home cinema systems in the comfort of their very own homes. The pace of development and innovation within the field has also been impressive, with enormous changes taking place over the last couple of years alone. Consequently, keeping up to date with changes and news can become a little difficult. To compensate for this, we've taken a look at some of the latest news, a few burning questions facing the industry and investigated a few current trends in an effort to bring you all the latest developments in home cinema technology. 
Projector, 3D or HD TV?
There are still questions lingering over precisely where the future will take us and whether any of the main three means of viewing films will become dominant in the coming years. At the moment, evidence seems to be pointing towards the peaceful co-existence of high-definition projectors, 3D TVs and HD TVs, with each taking a respectable market share. Consumers have shown a desire for all the three formats, with each providing for a particular demographic, and there doesn't appear any chance for any of them dropping dramatically in popularity any time soon.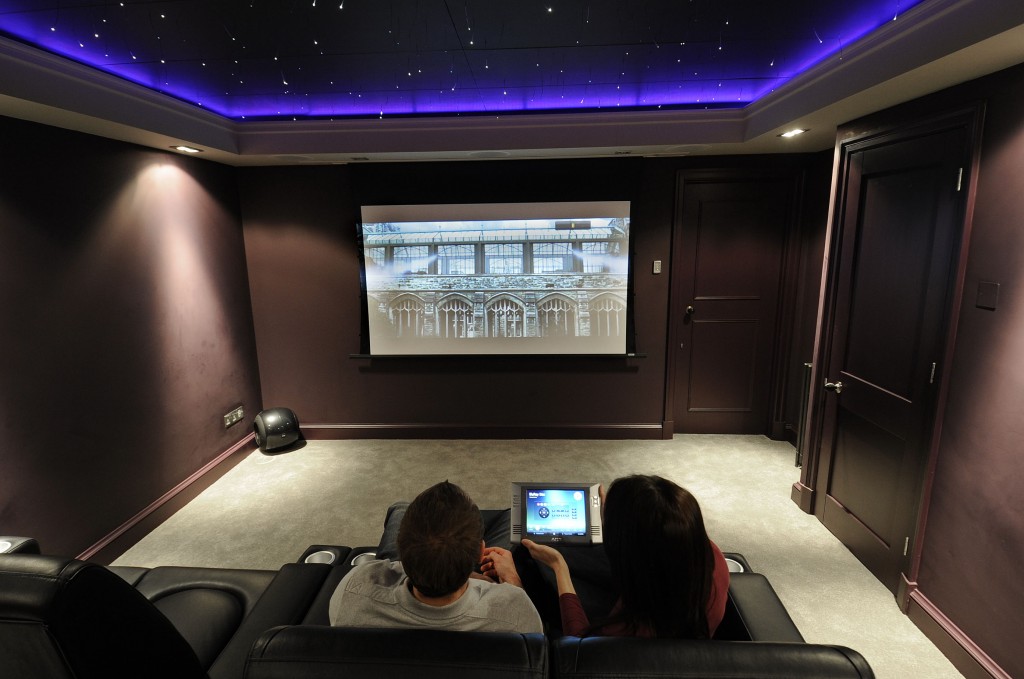 However, each has their limitations. Projectors have shown that they are restricted by space requirements. 3D TVs have faced opposition from those not wanting to wear glasses and those concerned by the lack of innovation in 3D films, and HD TVs need to do more to prove they have a vision for the future. No breakthrough is yet forthcoming, and it may be a case of all three existing side by side. Until each overcomes its limitations, we are looking at a great diversity of choice for home cinema enthusiasts.
 Smart TV Operating Systems
As manufacturers try to integrate more and more of our media devices into a working home network, important questions have arisen concerning how this network will be controlled. Smart TVs seem to have offered a solution, allowing users and viewers to run most of their media functions through the TV. However, there have been issues with previous operating systems and how they are controlled. However, this might all change with the introduction of LG's new Cinema 3D Smart TV line. With an emphasis placed on intuitive user control and a huge amount of work going into a new magic remote, this new range could be an enormous step forward in smart TV design.
 Sound Bars
Sound bars have been around for quite a while now, offering us the surround sound experience without taking up too much room or employing an incredible number of small cabinets and wiring difficulties. However, it is only recently that the higher quality bars have started becoming affordable for those with a restrictive budget. Models like the Orbitsound M9 and Sceptre SB301523 are fantastic new introductions that won't break the bank and offer superior sound quality and functionality than those bars already existing in this price bracket.
 The Death Of Plasma?
The recent announcement that Panasonic are hoping to drastically scale back their TV production, in particular their plasma models, has raised a lot of questions over the future of plasma TVs. With Panasonic aiming to have halted plasma production by 2014, the outlook for plasma is looking less and less bright. Once heralded as the TV of the future, and still with its fair share of supporters, the technology has suffered setback after setback in recent years. Both Pioneer and Kuro have stopped development, leaving Panasonic as the next big thing. However, it seems as if TVs are not the way Panasonic hopes to make a profit in the future, nor how they have over the last few years, and research and investment attention seems to be focusing on its automotive and enterprise divisions.
 Interactive, Universal TV Remotes?
It seems that every question raised about where technology will go next can be answered by simply pointing to the way in which developers continue to update every device with a touch screen. The future definitely seems to shying away from physical buttons, and moving closer and closer to on-screen ones, particularly in the realm of TV remotes. Considering the amount of technology now found in most living rooms, it is no wonder that universal remotes have become more and more popular in recent times. However, it appears that the newest development trend will be the rolling out of touch screen remotes. There are many advantages to such devices, such as an increased ability to customise layout, but it does beg the question of how soon remotes will be disposed of in order to bring in another, new control mechanism?