Facebook has become like an online universe where everyone have got their own share to say and act; no matter how bad or utter non-sense it could be. A recent flaunting photo of Microsoft Inc (MSFT) chairman Bill Gates on Facebook is catching the eye-balls of many. Unfortunately, Bill Gates have got better ways to burn his myriad wealth than shelling-off $5,000 for Liking his picture on Facebook. Whats more funny is that in no time more than 40,000 Facebook users have fallen for it by liking Billing Gates photo, holding the message in his hand urging to share – an obvious Photoshoped image.
No prize for guess; no one is going to get any money for their 'valuable-time' invested for liking the image. At this stage we can't call the 'act' as 'scam' because the photo doesn't lead users to any harmful link or redirection to other side. It's a straight away effort to increase the engagement via likes earned by Bill Gates photo.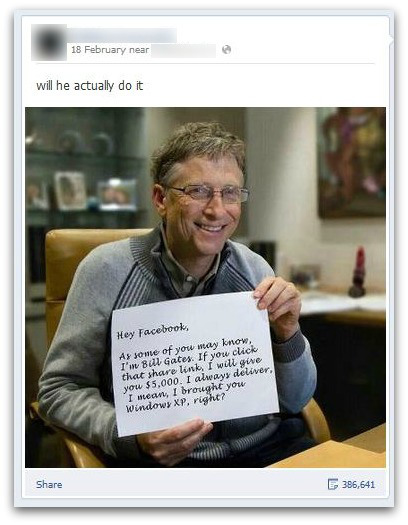 The actual image is been sneaked from Bill Gates' "Ask Me Anything: interview over reddit in February. In the original image, Bill Gates is holding the paper but with a different message "Hi Reddit, This is Bill Gates".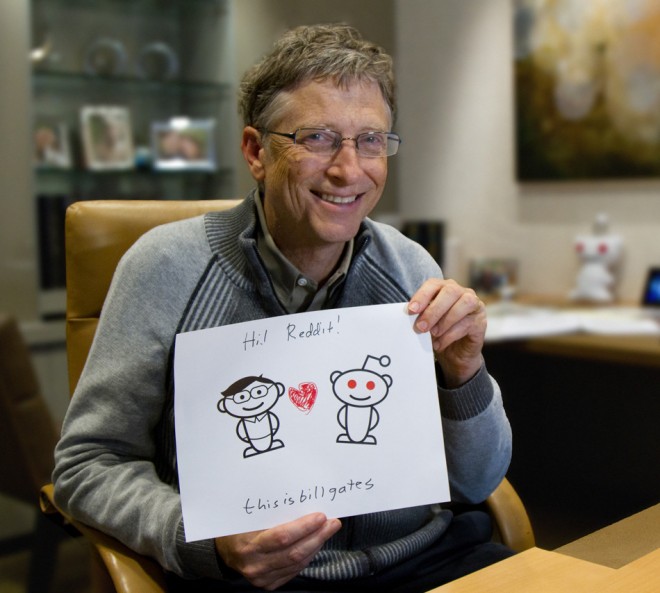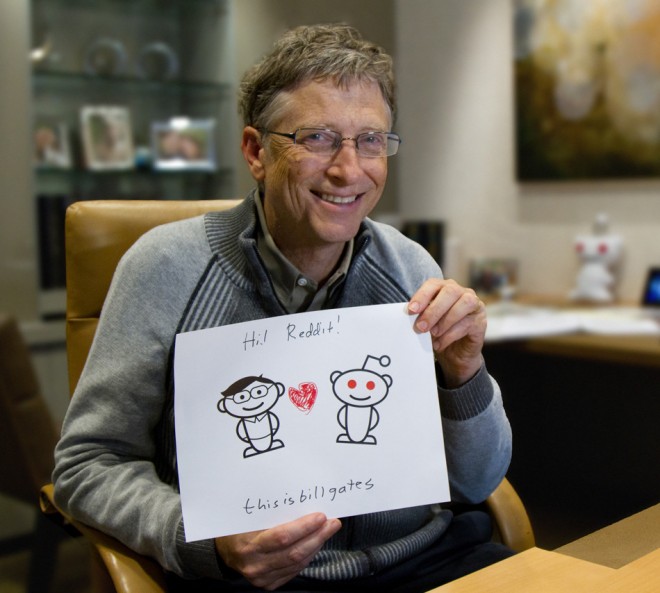 Though, the photo is not triggering any harmful action as if now, and probably its meant only for a joke on lighter note but the more users would act on this, chances are higher they are unknowingly signaling the originator of the image to become an easy target for future scams.
Facebook Image & Like Tricks
By having more than 1 billion users, Facebook is always the prime target by spammers and fraudsters. By understanding users' 'loose' behavior' many social media marketing companies have started tricking users only to increase the fans count of their clients' Facebook Page. Some companies pose an update with an erotic image or video preview of any scandal with a message to click on attached linked in order to view more detail information. However, by clicking on link, users land to a page that portrays identical view of Facebook message box, asking to click on either "Continue", "Play" or "Like" button in order to view details of the post or to play the video. Behind the scene, these buttons are directly linked with a piece of code that triggers automatically resulting in liking any particular Fan page without informing the user.
So, the next time if you see any such update, update or post be aware with such fraudsters who are only waiting to trap you for their own gains.