Android and iOS users use to spend one-third of their time on playing games. Yes, it's true. The latest figure has been revealed by Flurry, a mobile analytic firm. Flurry tracked over 300,000 Android and iOS apps, running on about 1 billion active devices used each month. Of course, we can easily rely on the report, as the firm encompassed a significant number of Android and iOS devices for knowing their owners' behavior.
Gaming Is The Most Popular Activities On Android And iOS Smartphones And Tablets
As per the latest finding, in the U.S.,  people use to spend an average of 2 hrs and 38 minutes on Android and iOS running smartphones and tablets. More importantly, 32% of their time spend occur on Gaming app. Just take a look at the given diagram: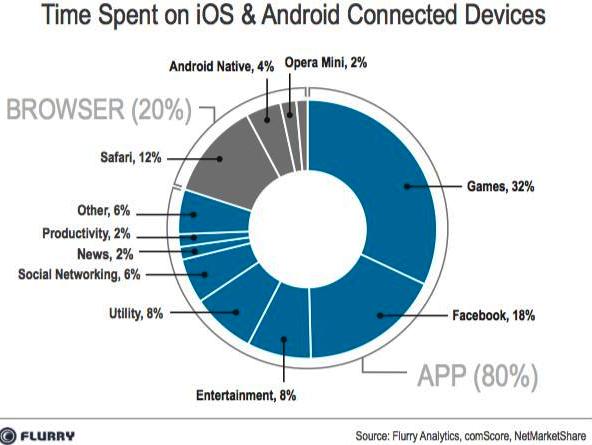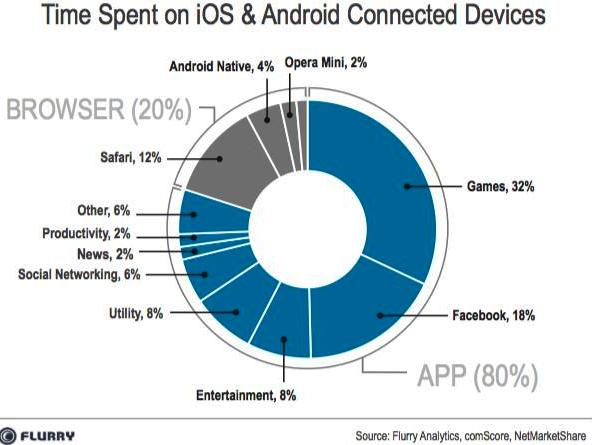 It's clear from the above diagram that people in the U.S. spend 80% of their time on mobile apps, and among these apps, 'Gaming' and 'Facebook' are on the top in terms of time spending. Users in the country also use to spend their time on web browsing and entertainment apps. Facebook is now second most popular activity on Android and iOS devices this time, followed by web browsing on Apple's Safari browser.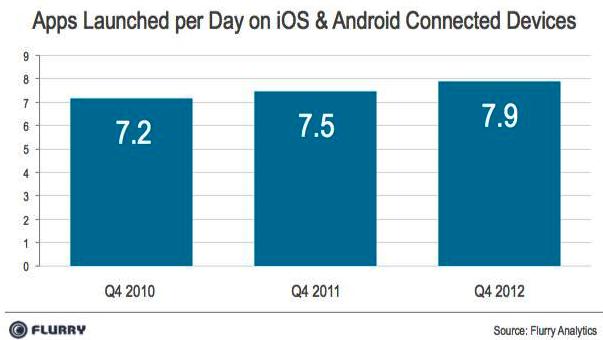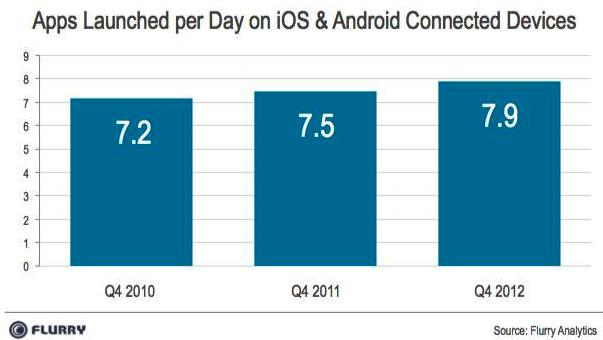 Over the past two years, the number of apps used on Android and iOS devices has also increased. The proportion of apps increases every year; In Q4 2010, an average of 7.2 apps were used on Android and iOS devices, and grew to 7.5 apps in Q4,2011, and 7.9 apps each day by the end of Q4 last year. Undoubtedly, the data revealed by the analytic firm might be encouraging for app industry, as the average number of apps are increasing every year on users' smartphone and tablets.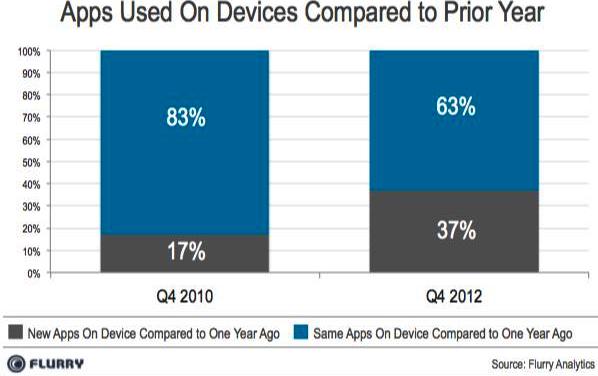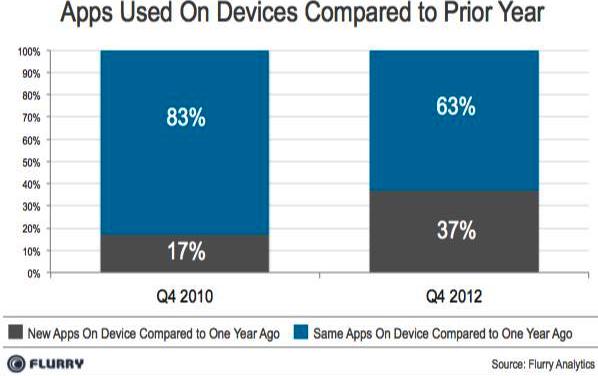 Breaking to some facts, 17% of apps in Q4 2010 were old apps, those had already been used by Android and iOS users before, while a whopping 83% of apps were newly added, those had never been used by users. But in Q4 2012, the proportion of new apps on the device decreased to 63%, while number of 'same apps on devices compared to one year ago' grew to 37%.