Apple Inc. has decided to cut iPad Mini shipments by up to 20% in Q2 2013. We aren't blaming the figure ourselves, but the secret was revealed by DigiTimes, who gathered the information from supply chains related to various components, involved in the production of the Cupertino-based company's 7.9-inch tablet. If the rumor is true, then the iPad Mini shipments might drop to 10 million units for the quarter ending June this year. However, we don't have any authentic reason why Apple Inc. has decided to slice the shipments of its 7.9-inch tablet. Yes, we could speculate that an increasing competition from Google's Android OS running 7-inch tablets might be one of the reasons.
On Tuesday last week , in a note to investors, a Piper Jaffray analyst–Gene Munster–predicted that Apple Inc. stock price could hit $767 target by the end of this year. However, the analyst has also predicted a dip (14%) in Apple Inc. earnings in the first half of 2013. But more importantly, during the next half of the year, the company's earnings are expected to re-accelerate to a positive growth of 15%, due to the launch of several products.
Apple Inc. To See Drop In Its Earnings in Q2 2013
There's also an rumor about 'Retina display iPad Mini', which is expected to be launched later this year, more probably in Q3. Besides, Apple Inc. also might launch one of the most hyped smartphones–iPhone 5S–in its annual worldwide developers conference in June.
In simple words, there's no any single product coming from the iPhone marker till the end of the quarter ending June this year. And this is one of the reason why many of us believe that the company's earning might decline during Q2 2013. Furthermore, Apple Inc. could also launch a low-priced smartphone, more probably in September, to improve its market presence in developing countries, especially in India and China. In addition, the world's leading technology company is expected to launch its TV and smart watch during the quarter ending December this year.

Some eye-catching points that Munster has pointed out that Apple Inc. could earn $41.4 billion in revenue in quarter ended March 2013, meeting the company's own guidance of $41 billion to $43 billion. On the other hand, Apple Inc. is estimated to sell 35.5 million iPhones and 3.8 million units of Mac lineup. The company's profit margin is expected to down, and would reach to 38%.
In addition, Apple Inc. might also increase its annual dividends,  from $10.60 to $14 in 2013. However, the company hasn't cleared its stance so far what it will do with its increased share buyback.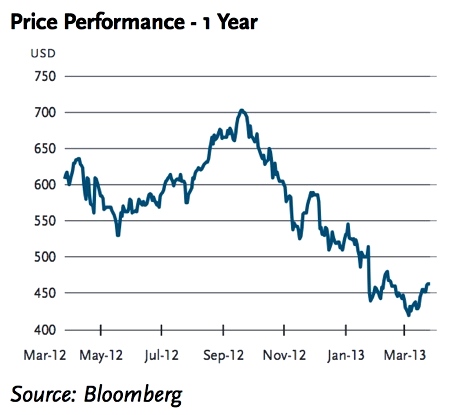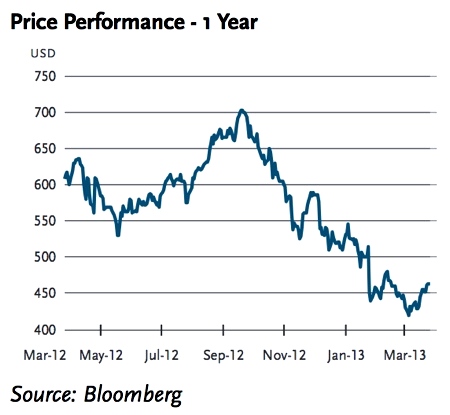 Interestingly, Apple Inc. is estimated to ship more number of 'iPad Mini' than larger-size iPads; the company is projected to ship 55 million iPad Minis, and 33 million iPads in 2013. Anyway, it's clear that Apple inc. would have to suffer in the current quarter, ending June this year.