Apple Inc. (AAPL) has finally realized that India is a potential market for its products, and the market really needs a separate focus. The success story of iPhone 5 in the country has forced the company to re-frame its strategy about exclusivity of its products' sales. We have already discussed that Apple Inc. prefers to sell its premium devices exclusively from its retail stores, and now it wants to extend its presence in India as well. At present, there're more than 65 exclusive Apple stores in the country, run and managed by its franchisees. In addition, the company's products are also being sold out through multi-brand outlets, including The Mobile Store and Croma. Ironically, till date, Apple Inc. doesn't  have any exclusive retail store (owned by itself) in India.
Three of Apple Inc.'s dedicated franchisees told to The Economic Times, the company has decided to increase its presence in the country, and also planning to triple the number of exclusive stores to around 200 by 2015. At the time, there're 17 exclusive franchisees, those are managing and selling the company's premium products across the country. Besides, Apple Inc. is also trying to make its stronghold in multi-brands stores.
Thanks To Apple Inc.'s Equated Monthly Installment Scheme
Hugeues Asseman, Apple's vice president of sales for Europe, Middle East, India and Africa, recently met to its key trade partners and franchisee owners, in order to outline the company's expansion plan in the world's one of the fastest growing smartphone market. However, Apple's former CEO—Steve Jobs—never considered India in the list of top-priority market. But surging sales of iPhone and iPads, especially over past few months, have forced the company to scale up its retail stores presence in the country. This is the reason why the company launched its fifth generation iPhone and 7-inch iPad Mini in India, almost at the same time while these were launched globally. More importantly, the company has also invested huge on its advertisement campaign in the country over past three-four months.
Last year, Apple Inc. started offering iPhone (recently iPad) in India on equated monthly installment (EMI) scheme. In India, people still treat Apple's devices as premium product. Previously, majority of people in the country preferred to keep themselves away from these devices due to their pricing. But Apple Inc.'s latest endeavor has placed it head-to-head against the Korean rival.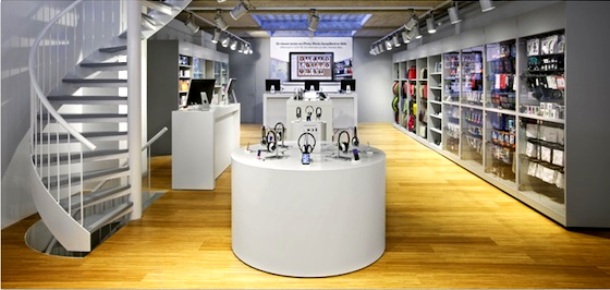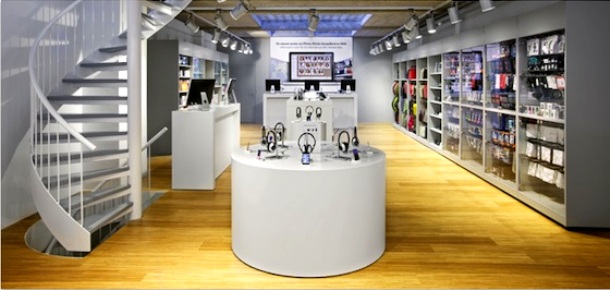 Main Hurdle For Apple Inc. Owned Retail Store Opening
The new rule, which has been passed by Indian regulators, allows single-brand companies such as Apple and other to open their retail store, but they will have to follow some criteria. As per the new rule, these companies would have to source 30% of the goods, what they would sell, from local vendors. More importantly, Apple Inc. doesn't manufacture any of its product in India, and of course, 30% sourcing is restricting it to open self-owned stores in the country.
On the other side, Apple Inc. has always been conscious about better customer satisfaction. This is the reason why it has asked its franchisee owners in India to upgrade their stores as per its global specifications, including lay outs, fit outs and designing, which require lots of glass decor. The company wants franchisees' stores should look similar to its own stores in the U.S.. The cost, involving in store upgrade, is estimated to be more than 1 crore ($0.182 million). However, Apple would reimburse the amount to its franchisee owners over a year period. Basically, the Cupertino based company intends to provide a superior experience to consumers with these stores, and also, wants to educate them about its devices.
Why Is Apple Inc. Focusing India ?
Undoubtedly, the U.S. and China are two biggest market of Apple Inc. But over the last three months ending February, the company had seen 400% growth in iPhone sales. More importantly, the company succeeded to hold second position in terms of smartphone shipments in Q4 last year. The iPhone maker grabbed 15.6% of smartphone market share in the country in Q4 2012, next to Samsung, which snatched 38.8% share. Besides, Apple Inc. sold more number of iPhones in the country since November last year what it sold in last four years. Recently, Himanshu Chakrawarti, CEO at The Mobile Store, told Apple's iPhone is second best selling smartphone in the country, among more than INR 20,000 priced smartphones, after Samsung Galaxy Grand Duos.