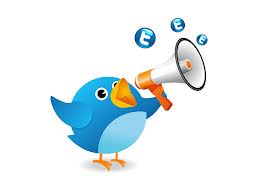 If you are a fresher to social networking and ambitious to master the tweeting skills. This is the best infographic for you. This is an infographic from Cheryl Lawson, which provides a convenient, one-stop list of Twitter tips, guidelines and pointers for people starting out on the network.
If you've just signed up for Twitter, and you're looking to use the platform to promote your brand, this can prove to be a good introduction/start and a worthy bookmarks.
Few insights from the infographic:
If you're a fledging brand and you are on Twitter for the purpose of getting recognition its must to upload a photo of yours first. As people wants to connect with people, just don't forget to add your name, says the insight.
Also, use Twitter as a listening tool to find interesting conversations to join. Join Twitter chats using @Tweetchat and @Twubs.
If you are confused what to tweet, definitely, you must go with photos, valuable information and videos which are relevant to your brand.
Do not forget to add link of your website/blogs when you tweet to create a specific landing page.
Stop using automated direct messages, as it may irritate your consumers.
Have a sneak peak at the infographic for more insights,