A Chief Executive Officer (CEO) is the highest-ranking corporate officer (executive) or administrator in charge of total management of an organization.
Just yesterday, Glassdoor released the list of top 50 CEOs. The list is based entirely on employee feedback shared during the past year. Its interesting to know that Facebook's CEO Mark Zuckerberg tops the list with 99% of approval. Interestingly in 2012 Tim Cook had bragged the first position and this year he doesn't even has entered the list top ten CEOs.
See which CEOs have the highest approval ratings. Here goes the list of top ten CEOs in the world.
Mark Elliot Zuckerberg, Facebook
(99% approve)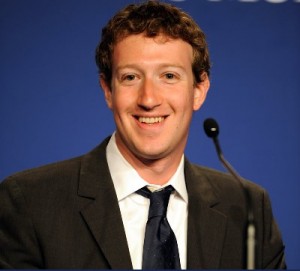 Mark Zuckerberg was born on May 14, 1984, in Dobbs Ferry, New York. He is best known as one of five co-founders of the social networking site Facebook. Zuckerberg is the chairman and chief executive of Facebook, Inc. Eventually, the user base of the site has grown to more than 1.06 billion people, making Zuckerberg a billionaire. Zuckerberg's personal wealth is estimated to be $9.4 billion as of 2012. Facebook had made him a billionaire at the age of 23.
Jim Hagemann Snabe & Bill McDermott, SAP
(99% approve)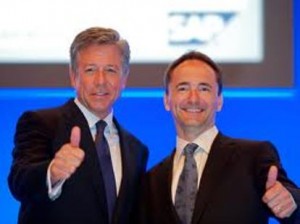 Jim Hagemann Snabe was appointed co-CEO of SAP alongside Bill McDermott in February 2010. Jim Hagemann Snabe focuses on developing and executing SAP's strategy, together with Bill McDermott. The co-CEOs strengthen relationships with customers and partners, drive SAP's innovation portfolio across all markets, and ensure operational excellence across the company.
Jim Hagemann Snabe joined SAP in 1990 and has been a member of the SAP Executive Board since July 2008. Since 1990, he has held various management roles in consulting, sales, and development. Beginning as a consultant with SAP Denmark, he quickly went on to lead the local consulting practice.
While, Bill McDermott focuses on developing and executing SAP's strategy, together with Jim Hagemann Snabe. Bill McDermott was first named to the SAP Executive Board in 2008 to manage global field operations. Prior to his role on the SAP Executive Board, Bill McDermott led SAP's operations in the Americas (United States, Canada, and Latin America) and Asia Pacific Japan regions. Since he joined SAP in 2002, the company has delivered unparalleled growth in market share, revenue, and customer satisfaction in key markets.
Dominic Barton, Mckinsey & company
(97% approve)

Dominic Barton is the global managing director of McKinsey. In his 24 years with the firm, Dominic has advised clients in a range of industries—including banking, consumer goods, high tech, and industrial—but his core area of work is in financial-sector development and reform. In his current role as managing director, Dominic continues to spend half of his time working with clients.
Dominic was previously McKinsey's chairman in Asia from 2004–2009, based in Shanghai, and he led McKinsey's office in Korea from 2000–2004.
James S. Turley, Ernst & Young
(96% approve)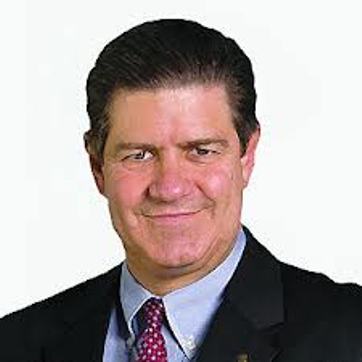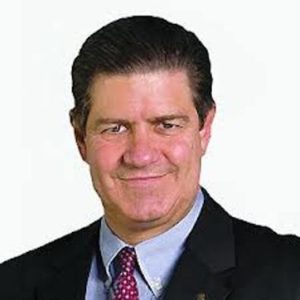 James S. Turley is Chairman and Chief Executive Officer of Ernst & Young, a leading global professional services organization providing assurance, tax, transaction and advisory services. With approximately 167,000 people in 140 countries, Ernst & Young is one of the largest professional services organizations in the world.
As Chairman, Jim/James Turley sets a clear and strong tone from the top, focused on quality, integrity, and professionalism. He has worked to create a high-performance work environment with a highly visible leadership commitment to "Quality in Everything We Do." Ernst & Young has been consistently recognized by Fortune magazine as one of the 100 Best Companies to Work For category.
Jim is actively engaged with many stakeholders as part of Ernst & Young's commitment to enhancing the public's trust in professional services firms and in the quality of financial reporting. He has encouraged dialogue with key stakeholders across the globe regarding the many changes facing the world capital markets, including the advent of the Sarbanes-Oxley Act in the United States, the introduction of International Financial Reporting Standards in more than 100 countries throughout the world, and the overall movement toward greater convergence of global auditing standards and global governance.
John Schlifske, Northwestern Mutual
(96% approve)

John Schlifske became CEO and Chairman in 2010, and is also a member of the board of trustees. He earlier served as President of the company and before that was interim President and CEO of Russell Investment Company, a Northwestern Mutual subsidiary. Schlifske joined Northwestern Mutual in 1987 as an investment specialist and later headed various aspects of its investment function. He also led the company's retail broker-dealer. Schlifske received a Bachelor of Arts degree in economics from Carleton College and a Master's degree in finance and accounting from the Kellogg Graduate School of Management at Northwestern University.
Francisco D'Souza, Cognizant Technology Solutions
(96% approve)
Francisco D'Souza is the president and CEO of Cognizant and was part of the team that founded the Nasdaq-100 company in 1994. In 2007, at the age of 38, he took over from Lakshmi Narayanan, who was promoted to Vice Chairman. Francisco D'Souza is among the youngest Chief Executive Officers in the software services sector.
Francisco D'Souza has more than 20 years of experience in the information technology industry, in both operational and advisory roles. Effective January 1, 2007, D'Souza was appointed President and Chief Executive Officer and a member of the Board of Directors of Cognizant. He oversees much of the operations and business development of the company, working closely with Cognizant clients who are using offshore resources to execute large software development and maintenance projects.
Joe Tucci, EMC
(96% approve)

Joe Tucci is Chairman of the Board of Directors and Chief Executive Officer of EMC Corporation. Tucci has been EMC's Chairman since January 2006 and President and CEO since January 2001, one year after he joined the company as President and Chief Operating Officer. He is also Chairman of the Board of Directors of VMware Corporation. He is based at EMC's corporate headquarters in Hopkinton, Massachusetts.
Tucci has led EMC through a period of dramatic revitalization, continued market share gains, and sustained double-digit growth. He has transformed EMC's business model from what was a near-exclusive focus on high-end storage platforms. With revenues of $20 billion in 2011 and more than 53,000 people worldwide, EMC is a global leader in enabling businesses and service providers to transform their operations and deliver IT as a service.
Dr. Paul E. Jacobs, QUALCOMM
(95% approve)

Dr. Paul E. Jacobs is chairman of the board of directors and chief executive officer of Qualcomm Incorporated. A leader in the field of mobile communications for over two decades and a key architect of Qualcomm's strategic vision, Dr. Jacobs' responsibilities include leadership and oversight of all the Company's initiatives and operations.
Through his technology innovations and advocacy, Dr. Jacobs spearheaded Qualcomm's efforts to develop and commercialize mobile technology breakthroughs that have contributed significantly to the growth of both the Company and the industry.
Richard K. Davis, U.S. Bank
(95% approve)

Richard Davis, age 53, is chairman, president and chief executive officer of U.S. Bancorp, a financial services holding company with more than $308 billion in total assets and businesses across the United States, Canada and Europe. U.S. Bancorp is the parent company of U.S. Bank, which has 3,069 full-service banking offices and 5,310 ATMs in 25 states. U.S. Bancorp is also the parent company of Elavon, a leader in the payment processing industry. U.S. Bancorp is headquartered in Minneapolis.
Davis has been an influencing force in the banking industry for 34 years. His leadership and prudent approach to financial management has garnered national and international praise for U.S. Bancorp, as he has led the company successfully through the recent economic downturn. Today, U.S. Bancorp is one of the strong and stable survivors of what was one of the most difficult chapters in banking history.
Pierre Nanterme, Accenture
(95% approve)

Pierre Nanterme is Chairman & CEO of Accenture, a US$27.9 billion management consulting, technology services and outsourcing company.
In addition to chairing the board of directors, Mr. Nanterme is responsible for, among other things, managing and driving the annual business performance of the company, formulating and executing long-term strategies, and interacting with clients, employees, investors and other stakeholders. He is Accenture's primary decision- and policy-maker, setting the tone for the company's values, ethics and culture. He has served on the board of directors since 2010 and leads Accenture's Global Management Committee.
Mr. Nanterme exemplifies Accenture's commitment to helping its clients achieve high performance. He is a proven leader with deep expertise in developing strong client relationships, a passion for building outstanding client teams and a disciplined focus on operations and execution.
To know about list of top rated CEOs of 2012 [click here]