Apple Inc. (AAPL) already launched its fifth generation iPhone last year, and now, there's rumor about its sixth generation iPhone. On the other side, Samsung Galaxy S3 was launched in mid of May last year; more importantly, the device was best selling smartphone in Q3 2012. But have you ever think about the behavior of iPhone and Samsung Galaxy S3 users? Thanks to Consumers Intelligence Research Partners, which conducted a survey over 500 iPhone and 500 Galaxy S3 owners during January-February 2013. The firm has found that there's little difference between iPhone and Samsung Galaxy S3 users in terms of device use.
iPhone and Samsung Galaxy S3 Owners Often use Their Device For Calling, Texting and Internet Accessing
In terms of device use, both iPhone and the Samsung Galaxy S3 owners are more likely to use their device for calling, email, texting, and internet accessing. However, Android enthusiasts are being criticized for less willing to browse web pages on their mobile devices, compare to iOS. Thanks to the arrival of Samsung Galaxy S3 and Note lineup Phablets, which have fueled internet access on Android devices. As per the survey report, both the Galaxy SIII and iPhone owners are almost equally willing to use their phones for sending texts and accessing web.
Apparently, 80-90% of Samsung Galaxy S3 and iPhone owners are using their phones for texting several times in day. But the proportion of users vary in terms of internet accessing. The survey report reveals that 75% of Samsung Galaxy S III owners use their smartphone for internet access several times in a day, while more than 80% of iPhone do the same several times in a day.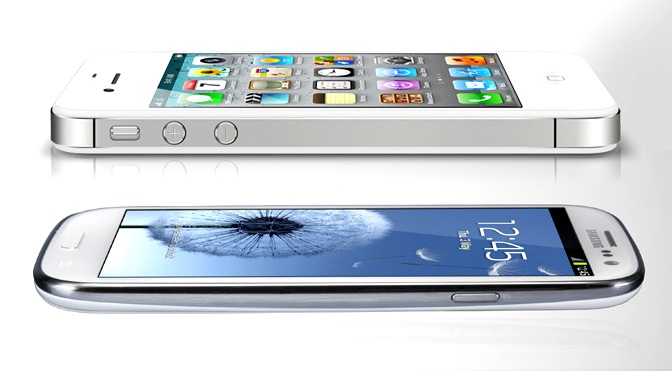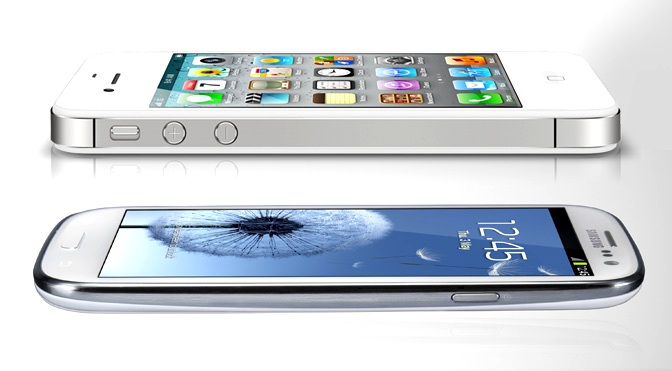 However, the activities such as phone calls and emails are less often on both iPhone and the Galaxy S3 devices. Among other activities, rather than web browsing, calling and texting, gaming is one of the most preferred activities on these devices. 80% of iPhone owners use to play game on their iPhone, a little more than 70% of the Galaxy S3 users, those who prefer to do the same.
One In Every Five iPhone Owners Had Previously An Android Phone
Interestingly, the ownership of other devices, including laptops and desktops, is one of the major differences among iPhone and Samsung Galaxy users. It has been found out that iPhone owners are more likely to own a Mac laptop or desktop, compare to the Galaxy S3 users; about 20% of iPhone owners have a Mac laptop, while just 7% of Samsung Galaxy S3 users own the same.
Furthermore, iPhone owners are twice more likely to own an iPad, compare to the Galaxy S 3 users. But Samsung Galaxy S3 users are two times more willing to own Android-powered tablets, compare to iPhone users. One of the most breaking points has come out from the survey report that about one in every eleven Samsung Galaxy owner had previously owned an iPhone. On the other side, the proportion of Android phone was one in every five iPhone buyers.
U.S Department Of Defense Has Ordered 210,000 iPhones
It's really one of the great hearsay for Apple enthusiasts that the U.S. department of Defense has ordered 650,000 iOS devices from Apple Inc. More importantly, out of these iOS devices, the department has ordered 210,000 iPhones at $500 and 120,000 iPads at $400 and 100,000 iPad Minis at $300.