For many who are still confused on what digital marketing channels should their companies have to invest, here we have brought a mix of many reports related to digital marketing trends for this year. This is a complete heap of reports which will give you the idea on which channel of digital marketing you have to invest this year and probably makes it more easier for you to take the best decision.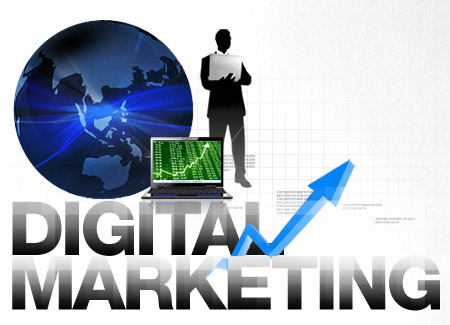 Traditional marketing plunges, Inavero
Print media suffers great loss, says a poll of US marketing professionals which was conducted by Inavero. The report says this year organizations are about to decrease attention paid to newspapers and consumer magazines.
Tradition marketing efforts are to see a big downfall this year especially TV, radio and direct-marketing. But newspapers still see some hopes.
According to the same report, mobile (82%) and social media (76%) are expected to see the most increased attention this year and is said to be the hot marketing channels.
Digital marketing budgets to grow, Gartner
According to another poll taken by Gartner (U.S marketers), corporate websites are ranked as the top digital activity for marketing success — out beats marketing on social networks such as Facebook, Twitter and LinkedIn.
However, Social media marketing shows its importance, as the next most important activity.
According to this report, on average, marketers say they've reduced their traditional advertising budget to fund digital marketing activities. On average, marketers say they've reduced their traditional advertising budget to fund digital marketing activities. This is the important activity to note in this report, respondents in this survey feel that they are saving money by adopting digital marketing methods unlike traditional. They also said that they re-invest the saved capital back into digital marketing.
Interestingly, design, development and maintenance of the corporate website contribute to their marketing success. But the second priority makes a tie between social networks (Facebook, LinkedIn and Twitter) and Digital/online advertising.
The majority of the respondents in this report polled to spend between 10% and 50% of their marketing budget on digital marketing activities. It was also noted that marketers wanted to increase their digital marketing budgets to 9% this year.
The survey also says, the top priorities for increased budgets in 2013 are commerce experiences, social & mobile marketing, and content creation & management.
When respondents in the survey were asked to rank different marketing activities of priority for this year; corporate websites and online advertising were on the first preference and Blogs grabbed the second position.
Companies bet over data analytics, Econsultancy
This report from the Econsultancy says that majority (71% of them polled) of businesses are planning to increase their digital marketing technology spend in this year.
On the contrary, just 3% of companies plan to decrease the amount spent on digital technology. while, 71% of them are about to increase the spending on digital marketing technology.
Also, digital technologies which sees increase in terms of budget is said to be, Business/web analytics (46%), CRM (45%), content management systems (41%) and social media management (38%) – top four in the list. Also, there could be a great decline in the investment of online reputation monitoring from 27% last year to 20% this year, 2013.
Paid Search become popular, Nielsen
Despite the predictions that the internet marketing gets declined in coming days, another report by Nielsen re-insures its growth with more brands adopting paid social media advertising than ever before – a big number is set to increase in 2013.
Astoundingly, 89% of the advertisers surveyed in this study said that they use free social media advertising tools such as pages, posts, likes, tweets and pins. While, 75% said they are currently investing on paid-for options – sponsored content, brand graphs and strategies to drive likes and, about 64% said they plan to spend more on social media advertising in the future.
Also, about two out of five advertisers who participated in this survey said that they would be dedicating 10% of their advertisement budget to paid social media advertising. And, 15% of them would dedicate up to 20% of the budget and 11% of them are planning to increase their budget more than 21%+ in coming days.
About two out of three respondents said that they use paid for social media advertising together with other online advertising tactics. while, one out of two said they run them in conjunction with offline strategies.
The prime purpose of their paid social media advertising was branding-related, which includes – raising awareness and influencing brand opinions.
Social media spending rises, Duke
Social media spending as a percentage of marketing budgets will be increased to more than two folds over the next five years, that's according to a Duke University Fuqua School of Business survey of US marketers.
The CMOs survey noted that marketers are currently spending 8.4% of their budgets on social marketing. Over the next year, that number is expected to increase to 11.5%, and in the next five years it will reach 21.6%.
Social marketing spending in all four categories (B2B and B2C -Product and service)is now less than 10% and is expected to be more than 20% in the next five years.
Digital marketing investments to escalate, Business-to-consumer (B2C) product category saw the unpredictable increase in digital ad spending, which was expected to see a leap of 14.6% over the 12 months, following February 2013.
While, B2C and B2B businesses see similar increases in digital ad spending.
2.7% decline in traditional advertising spend over the next 12 months is predicted. After predicting a 1.9% decrease in August 2012, an 0.8% decrease in February 2012, and a 1.3% increase in August 2011.
In contrast, digital marketing spending is forecasted to grow by 10.2%, a slower rate than the 11.5% increase forecast in August 2012.
Social media data hikes, Infogroup Targeting Solutions
In this survey, majority of the respondents said they would like to increase data-related marketing spending in 2013.
More than 50% of the respondents said they have already started implementing real-time data and plan to make greater use of it in 2013.
42% planned to incorporate social media data more deeply into their marketing campains.
Nearly 80% of marketers plan to make greater use of customers' social media data to drive marketing campaigns in other channels in 2013.
83% of marketers use insights from customer data to drive marketing campaigns on their website while 72% use email and 59% use social media.
In addition, 80% of them said they planned to use social media data in their broader marketing efforts this year.
Email grows bigger, Marketing Sherpa
The report says that this year more than 50% of the email marketing is affected majorly by mobile and social media.
58% of respondents who took part in the study said that the "pervasiveness of Smartphones and Tablets" will affect their email marketing plans in the next 12 months (in 2013).
While 57% of the respondents also planned to adapt email campaigns based on new developments in their social media.
On the other side,  three in four respondents said that web and email marketing would be greatly integrated.
 More than two out of four respondents wanted to bridge social and email; and over one in three are interested to integrate email and blogging.
Influencer marketing grow, Technorati Media
This survey focuses on how the upcoming new trends in blogging and social media are changing consumer expectations and transforming business strategies today.
Major percentage of respondents in this survey think that blogs are  more likely to influence an internet user's purchase decision than any other social channels, including Facebook.
Blogs were said to be the primary destination where influencers engage with online fans, 86% of these influencers blogged regularly, and more than half (52%) of them operated between two to five blogs and 43% run just one blog.
It's also said that Influencers also have some of the greatest potential to help brands achieve earned media goals, including gaining social media fans and website traffic etc.
Facebook "likes"(68%) and fans (59%), Twitter followers(64%), web traffic (56%) and landing page visits (53%) were among the top five earned media goals of top brand marketers in the U.S.