This time, all smartphone and tablet vendors are focusing to create a strong mobile app ecosystem. Besides, increasing demand of mobile apps on smart devices–smartphones and tablets–has also forced mobile app developers and device makers to focus on it. This is the reason why mobile app ecosystems are getting momentum day-by-day across the world.
According to a study, commissioned by Compuware in conjunction with Equation Reach, majority of smartphone owners are likely to use mobile apps to mobile websites. More importantly, 85% of people (respondents) are willing to use mobile websites for mobile apps. The study was conducted over 3,354 respondents, those had either smartphone or tablet and accessed internet on these devices, in various countries such as the U.S., U.K., France, India, Japan and Germany.
Users' Experience With Mobile Apps
Apparently, 55% of respondents admitted that mobile apps were more convenient, followed by 48% and 40% of users, those accepted that these apps were faster and easier to browse respectively. However, the proportion of users, those were using native apps, was little higher than those who were using non-native apps.  Interestingly, 79% of respondents said that they would only retry an app if it failed once or twice to work first time. A meager (only 16%) agreed to attempt more than twice if an app failed twice .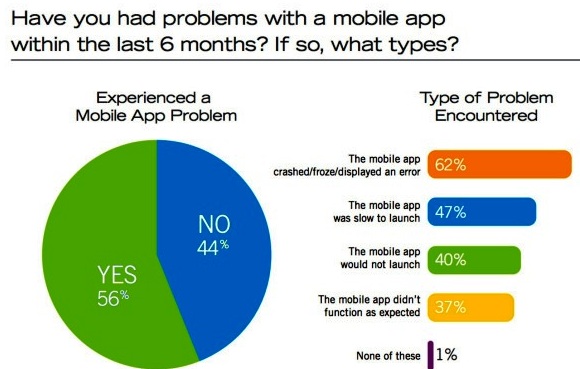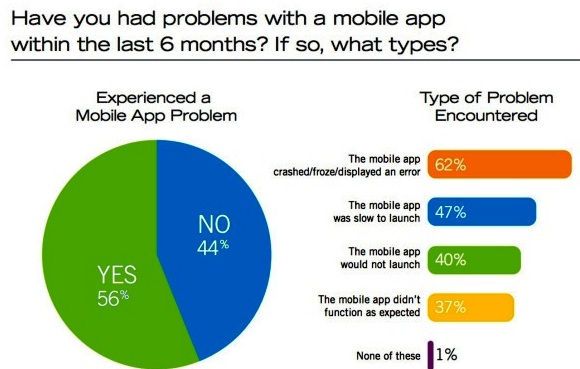 Today, a significant number of users have already encountered problems related to mobile apps. Breaking out some facts, 62% of respondents had experienced problems such as crash, error or freeze with an app or apps. On the other side, 47% complaint that the mobile apps were slow to launch, while 40% said that these apps wouldn't launch.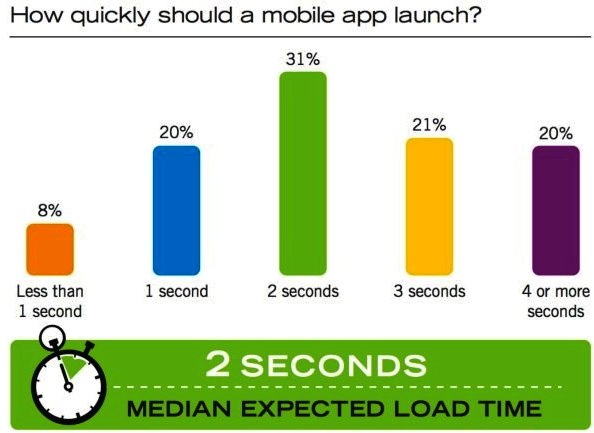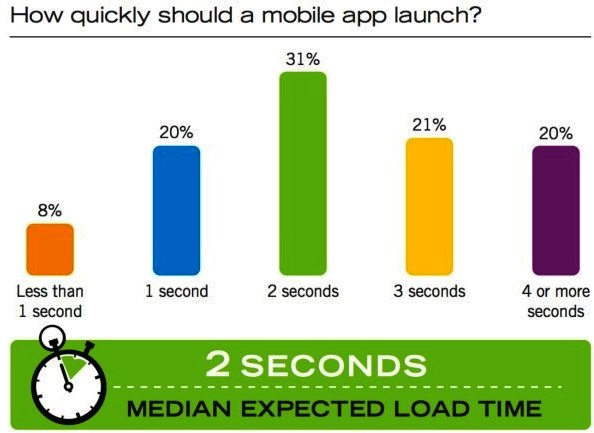 Mobile App Engagement Declining
As per a Flurry's report, the frequency of mobile apps use by users in a week has dropped to 3.7 today, from 6.7 in 2009. An increasing number of applications on mobile devices is the main reason of declining in frequency of mobile apps use ; now consumers have to split sessions on number of applications. A Nielsen's report says that there're now average 41 apps on consumers' smartphones, up 28% from the 32 apps in 2011.
At present, marketers as well app developers could easily perceive opportunities in mobile app market. In 2013, mobile app would generate $25 billion revenue; tablets apps are expected to contribute nearly $8.8 billion, while smartphone apps are estimated to account for $16.4 billion.