Limits of Technology Innovation are outpacing human imagination. And, Google wants to control the complete ecosystem by putting its products on a human body starting from Google Glasses to Google Shoe. Yes, Google is working on digitally equipped Google Shoe project. Imagine, if you are walking or running too fast, sensors will send a message to your mind warning you about post activity muscle damages. Or, you are on a rough street or on daily exercise; your shoe is acting as your instructor and advising you about possible strength and calories burnt instantly!!! Yes, you could imagine all such and probably much more from Google Shoe.
Though, the project is still at prototype stage and there could be lots of uphill task for the company to make it best fit for people, such innovations are really going to change the life style, especially in situations when it could speak with other gadgets essential for daily life, like smartphone, Google Glasses or Google's self-driving car.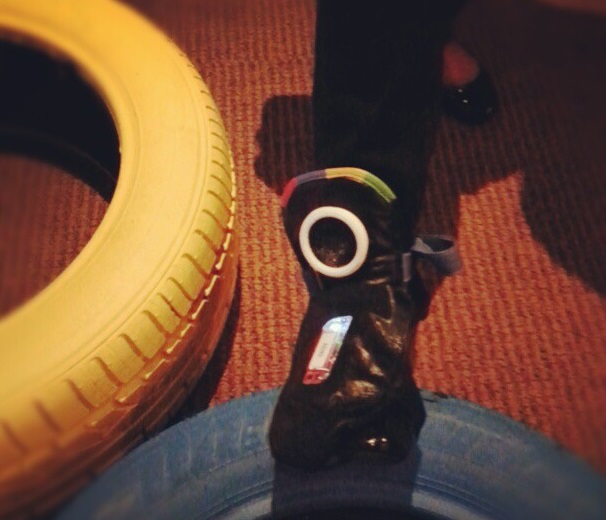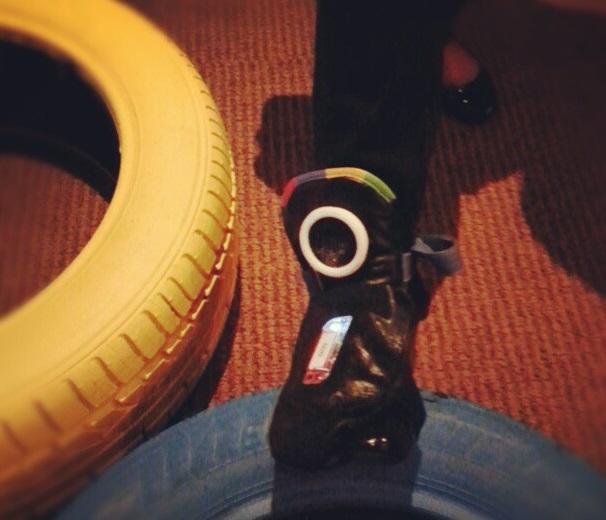 Image by http://instagram.com/emikolawole/
Google Shoe is not a brainchild of the team behind Google Glasses. It  is a POC gadget developed by the Advertising Art team, Aman Govil – head of the Art, Copy and Code Initiative – revealed to Emi Kolawole of Washington Post.
Google is, indeed, trying to marry Technology with Innovation along with Social Life and Marketing. Technically, by developing such products Google is trying to make humans much more responsive and aware about their potential losses. Besides, by compiling all such task in an object, Google is trying to set up a unique way of brand marketing – a next era after social media probably. For an instance, if you sleep late, next day morning your shoe could customize your daily run target depends upon duration you slept off. Similarly, if you get up late, your shoes will tailor-target your distance to get your back on schedule for your rest of daily activities. There could be many more synergies where Google Shoes could prove its presence and while doing show, brands could think about fitting themselves into such 'innovations'.
No, it's not a consumer product; it's an experiment Govil revealed.  He went on stating that we are not looking to innovate something new like Google Glasses. Rather, we are looking out objects near us and picking up those to re-innovate. Undoubtedly, this is a great thought and there could be hundreds of products – if not thousands – that need re-engineering.
Govil didn't mention about the exact date of launch as the product is still at quite early stage. However, we are not expecting to see the product anytime earlier than next year as this year is already settled with many promising and much-awaited launches like Google Glasses, Google X Phone and probably few more.