Samsung is going to host an event for its one of the most anticipated flagship Samsung Galaxy S4 next week. It's quite clear that the device would be running on Android mobile OS. It's also true that Samsung Galaxy lineups have played a significant role in prevalence of Android OS across the world. Interestingly, the lineup is sometimes used as synonyms for the Google's mobile OS. This is the reason why Samsung Galaxy S4 is expected to continue the tradition of its predecessors to boost the market share of Android OS.
Two Prototypes Of Samsung Galaxy S4
Although there's less than a week in the launch of Samsung Galaxy launch, but rumors are still coming out from the vessels. As per recent rumor from SamMobile, the device would feature a highly efficient green PHOLED display and floating touch technology. Previously, some rumors revealed that Samsung will launch next iteration of Galaxy S3 with Exynos 5 Octa processor. But later another rumor stated that the device would have Snapdragon 600 chip. Of course, the South Korean company has always been implementing its own chips in its Galaxy S lineups.
Yesterday, SamMobile has reveled that Samsung might launch two Galaxy S4 prototypes. One would have an LCD display and a Qualcomm chip, while other would feature traditional Exynos and AMOLED combination. However, it's still unclear whether Samsung will abandon one of the prototypes or it would launch both the versions.
Samsung Galaxy S4 Would Have Floating Touch Screen
Samsung hasn't yet told anything officially whether Galaxy S4 would have float touch screen or not. Apparently, 'floating touch screen' will let users to interact with the touchscreen by just hovering their fingers a few centimeters away from the screen. The touch screen comprises sensors that detect the electrical field generated around by users' finger, and determine their position on the basis of finger movements. However, it's not a new sorts of stuffs for the company, which currently offers something similar in Air View, using the S pen on the Galaxy Note 2.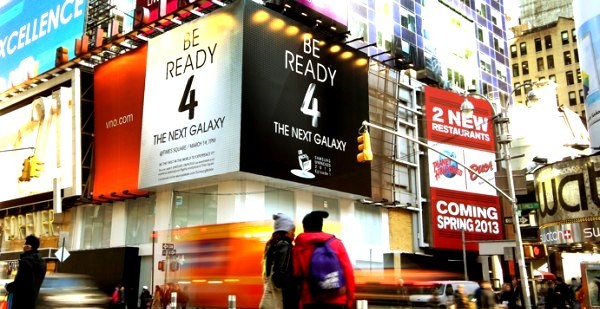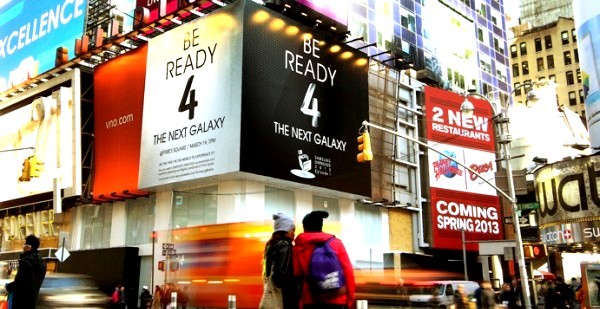 Besides, Samsung could also use some different type of technologies to detect the movements of users hand on float touch screen. It's also said that the Samsung Galaxy S4 would also feature eye-movement detection features, such as Eye Scroll which would be employed with the front camera of the phone. However, the truth will come in front of users when the device will finally be unveiled on March 14 next week.
In addition, Samsung could use two types of organic light emitting diodes (OLEDs) for AMOLED display–fluorescent and phosphorescent. In Samsung Galaxy S4, the South Korean company could use phosphorescent materials for the red and green OLEDs, and fluorescent materials for the blue ones. The green phosphorescent OLEDs (PHOLEDs), which are expected to be used in Samsung Galaxy S4, will be 25% more efficient than older Super AMOLED technologies, and also that will fueled the battery life of the device, despite the use of full HD resolution.