Internet usage is very common in the US, according to a new eMarketer report, "US Internet Users 2013: Solid, Saturated Market for Web, Search and Email."
The report also predicts that there would be 216.6 million U.S. email users this year, representing 89% of total online users. About 66% of people in the U.S. will be email users in 2013 while; growth will be slightly under 3% between 2013 and 2014 and will decrease to 2% thereafter.
The report highlights that the Email and search engine usage are the top most common digital activities and they are used in such a level by U.S. online users is that they have also reached saturation among online users.
Majority of online users say that email and search are the basic functions necessary to efficiently use the web daily, unlike other digital activities such as social networking, video viewing or gaming.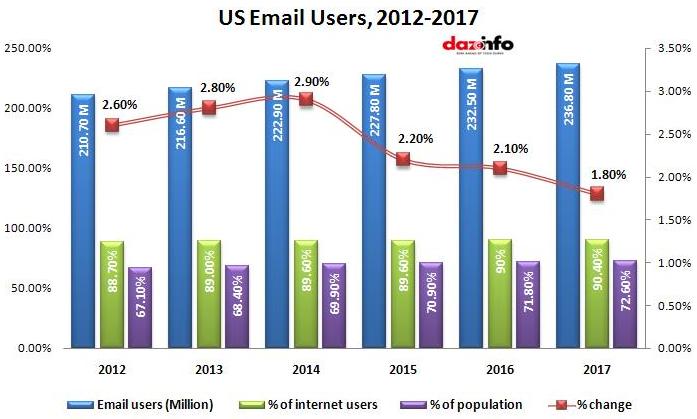 It's also reported that when users want to research on anything, "search" is the first option on the web they end up to try and Google gets all the lead in search usage, ahead of Yahoo! and Bing. PC searches still dominate the online world but, users at home are shifting most of their inquiries to Smartphones and Tablets.
Furthermore, the number of search engine users will surpass 200 million this year. Nearly four in five (84%) of those who go online will use a search engine at least once per month in 2013. Its also expected that search engine users will represent nearly 66% people in the U.S. by 2015. Growth will fall below 3% next year and fall flat throughout the remainder of the forecast period.
Like email, search is one of the most basic and necessary online activities and has reached saturation among online users.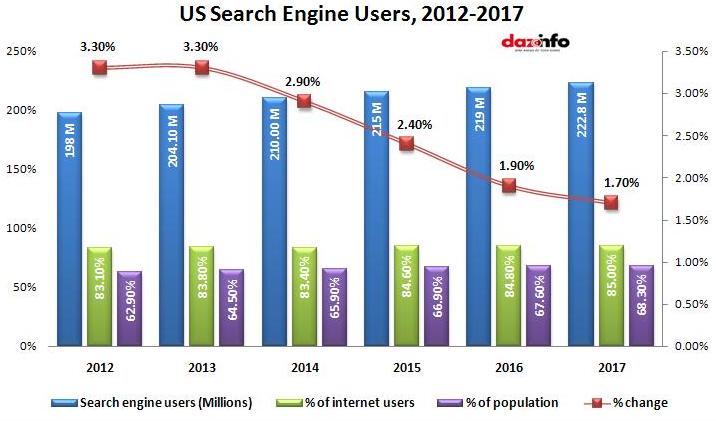 Adults will account for 87% of all US email users in 2013. And, email usage is almost ubiquitous for online users aged 18 and above. In addition it's also predicted, nearly all adult online users, or in the other way, 78.4% of the US adult population, will send an email via any device at least once per month this year.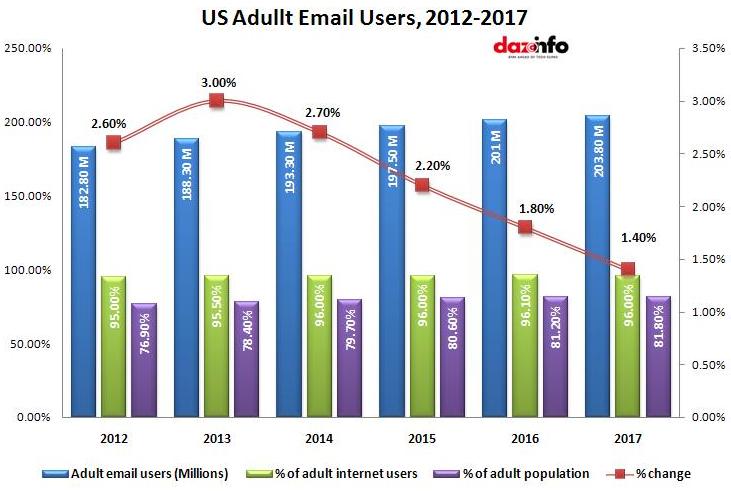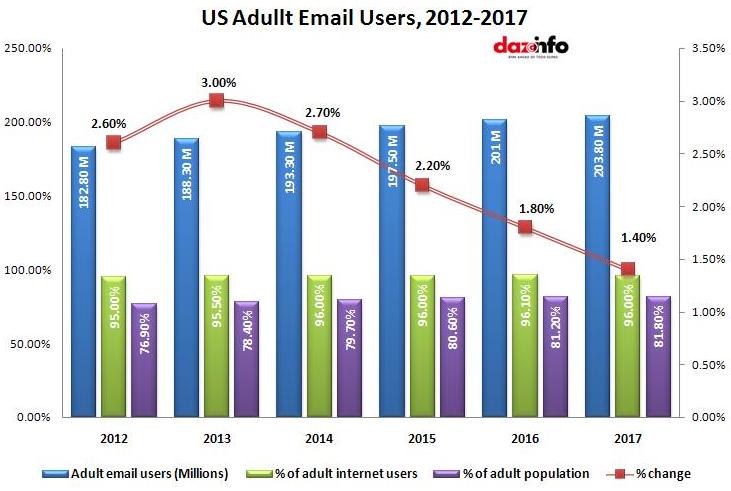 The number of adults who use email will scale up slightly and the most growth will be bestowed from US population.
At 76.9% of the population this year, eMarketer estimates that between 2013 and 2017 the number of  online users will average percentage gains just below 2%, equating to less than 20 million new users.
Also another study about internet users based up on their time zones indicates that China is the world's biggest contributor in terms of internet users with 538 million users. The average global internet penetration rate is said to be 34.3%. And, The smallest contributor of internet users worldwide is Southern Sudan with 100 and Christmas Island with 464 internet users.
Click on the link for more stats on internet.