Do you want your brand/product to be recognized by your consumers then you may have to produce more of videos and upload it on YouTube, a recent report from Technorati says.
Consumers mostly use YouTube when it comes to online sites and services. 80% of consumers reported that they use YouTube most when they are planning to make a purchase of a product, compared to other social sites like Facebook, Google+ and Twitter.
Also, 29% of the respondents polled YouTube as the most trusted source of information – the fourth highest selection in the category.
"YouTube, and video in general, allows its users to see the action, to see someone using a product they might be thinking about buying," Technorati Media CEO Shani Higgins said. "Consumers trust what they can see, and they trust people who have used the products they're looking into."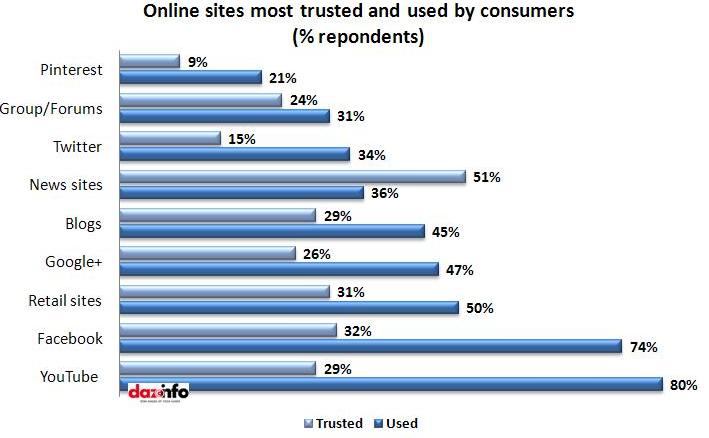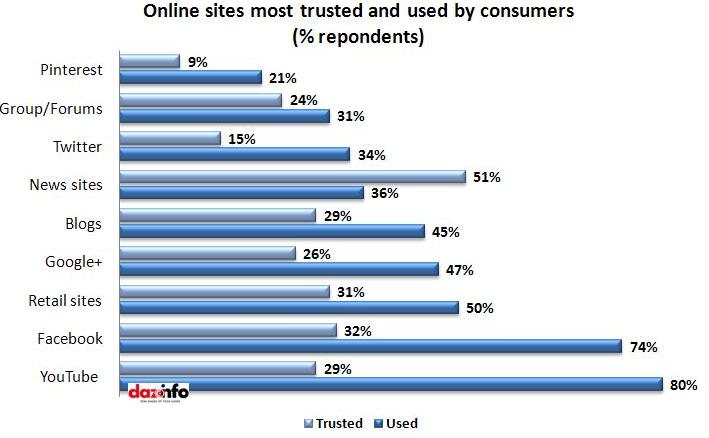 The new stats indicate that consumers are more willing to watch videos about potential purchases now more than ever before. Beyond making sure to have a presence on YouTube, both brands and influencers can do more to make sure their videos are seen.
Its true that brands investing much on social properties but its not going for a waste as consumers actually follow brands on these social channels to get more information about the brands/products they like the most. 56% of the consumers polled that watch YouTube videos to learn about the product/service brands provide, 35% of the consumers watch videos to keep themselves updated with the brand activities and 25% of them wants to make purchases.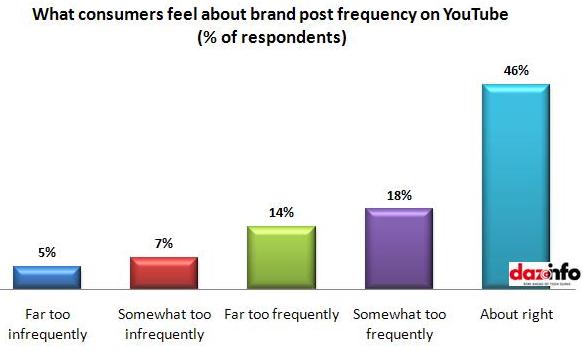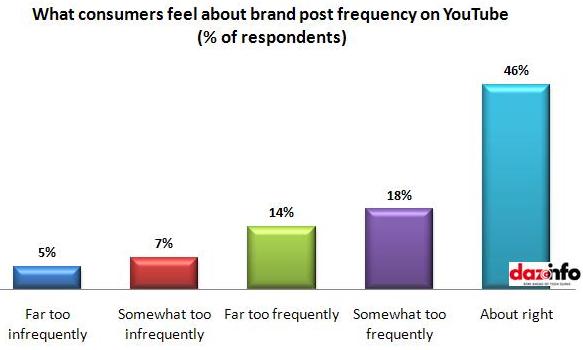 Brands are planning just that, as YouTube is their third-most used social service and 59% of respondents say their companies are planning to increase video budgets in the year ahead – as much as 30%.
Brands should increased videos this year, as most of the consumers and influencers think brands are not posting much videos on YouTube.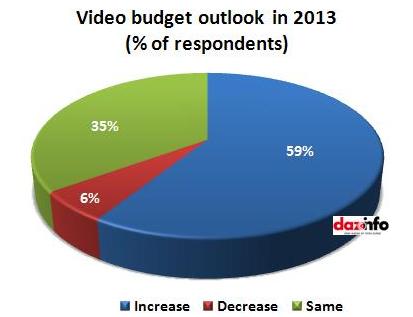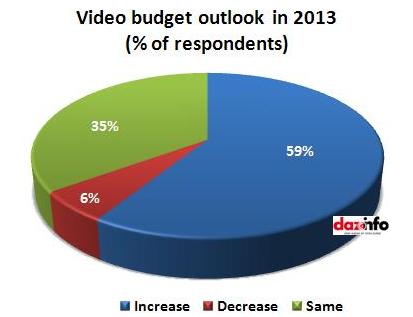 So according to the above findings YouTube was the most popular site among consumers compared to Facebook and Google+. And for brands, about 90% of the brands are present on Facebook followed by Twitter (85%) and YouTube (73%) but Google+ (26%) did not prove itself as a popular platform.