As per Apple Inc.'s earnings report for fiscal year 2012, the company has currently $137 billion cash reserve. We have already discussed a lot about the company's performance, which doesn't seem promising for its shareholders. During the last quarter, Apple Inc. created a new record with the sales of Smartphones and Tablets; the company sold 47.5 million iPhones and almost 23 million iPads in Q4 2012.
As competition in the mobile segment is going to intensify, it's really tough for anyone to predict Apple's position in next two years. Many still believe that the company would need to have such cash hoard to rescue itself. On Wednesday, Jefferies analyst Peter Misek said in a note to investors that the next two years are going to be very tough for Apple Inc., as it has planned to focus on developing mobile markets and necessary technology development. In addition, the company will also require capital expenditure (Capex), as it has decided to move into prepaid dominated cellphone market like India.
On the other side, it's clear from a recent filing with the securities and Exchange commission by Cricket owner Leap Wireless that sales of iPhone are going to mount down in current quarter. The carrier has sliced its purchase (of iPhones) to half of its first-year commitment from Apple through June 2013. However, the decision of the carrier is contradicting to the statement of its chief financial officer Jerry Elliot, who previously told that sales of the devices were impressive in Q4 2012, and they had no issues related to meeting its commitment with Apple.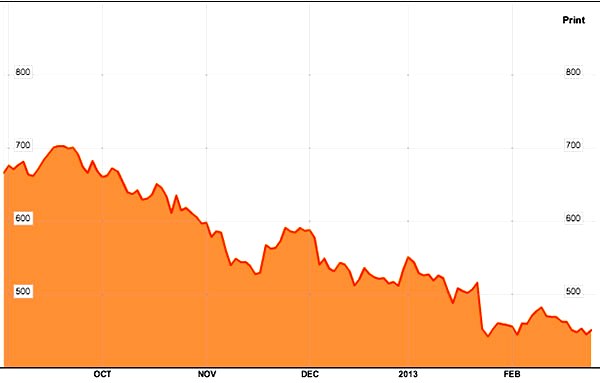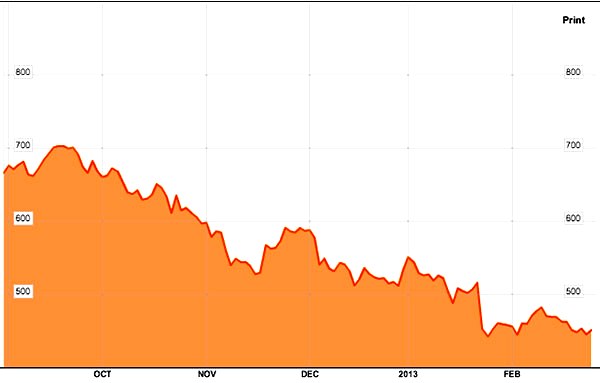 Apple Inc.'s Capex requirement is expected to be doubled over next two years, as the company would have to finance the build-out of chip fabrication facilities. This time, the company's suppliers are struggling in terms of capital to expand their production to nominal level. In January this year, Apple contracted to TSMC to build the A6X SoC, which is being used in the fourth generation iPad. Besides, the company is also considering to rise capex for display manufacturing and iCloud data centers.
Furthermore, Apple Inc. is quite aggressive to make its stronghold in burgeoning markets like India and China. Recently, the  company has succeeded to increase its presence in Indian smartphone market with multi-layer distribution model, where carrier subsidies are replaced by installments plan. More importantly, in many developing countries, the company has recently acquainted "Payment Plans" to enhance the sales of iPhones. These're the reasons why the sales of iPhone increased 400% in India over the last three months.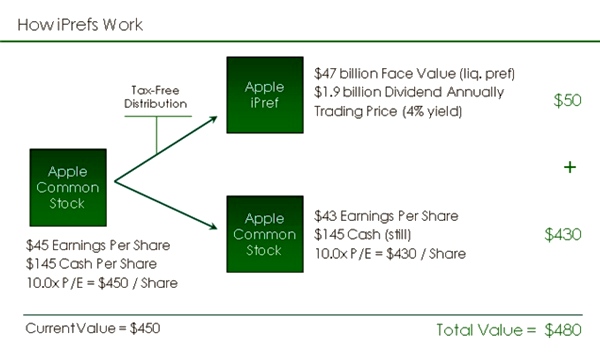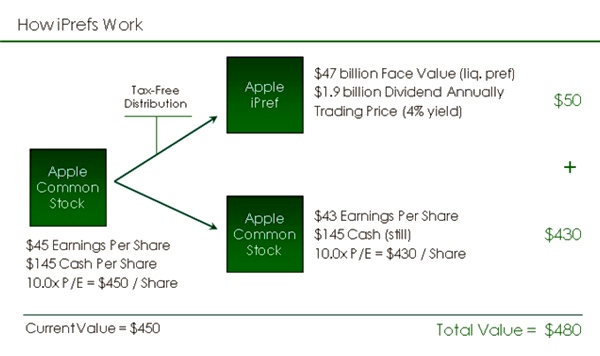 Of course, the alternative distribution models, especially in lower GDP per capita markets like India, are going to generate higher turnover for Apple Inc. However, the installments plans offered by the company are still less flexible than subsidies offered by carriers in matured markets such as the U.S. and UK. However, in emerging markets, users are more likely to buy cheaper smartphones; for many of them, the iPhone is still a premium product.
It's expected that Apple could use $137 billion cash hoard for stock buybacks and traditional dividends to increase strategic flexibility. Besides, it could also return some value to shareholders. In addition, Apple Inc. is also expected to double its dividend and repurchasing commitment. For these, the company would have to invest $45 billion over next three years, to $90 billion over an extended period of time.