Nonprofit organizations operating on fixed budgets are in hurry to generate as much publicity as possible surrounding their initiatives. To achieve this, a  considerable percentage of non-profits are turning their attention to social media to communicate with constituents and encourage sharing among fans in support of their cause.
A survey conducted by VerticalResponse included 123 non-profit organisations and asked them various questions concerning to the amount of time and money they spend on social networking activities which included; finding content to share with their social media communities, and whether their budgets have increased or decreased year-over-year.
The survey found that, more than 60% of nonprofit organizations reported spending more time on social networking sites than they did a year ago. Only 4% of respondents said they spent less time. And about 40% nonprofits reported devoting 6 or more hours per week to social channels. Respondents found that, content to share were the most time staking aspect of social engagement.
Its also noted that, compared to other small businesses surveyed by the firm, nonprofits were even more interested to be present on social channels, and also had a greater frequency of posting. 96% percent of nonprofits said they were on Facebook compared to 90% of small businesses. And 80% of nonprofits on Facebook reported posting on the site multiple times per week compared to 66% of small businesses.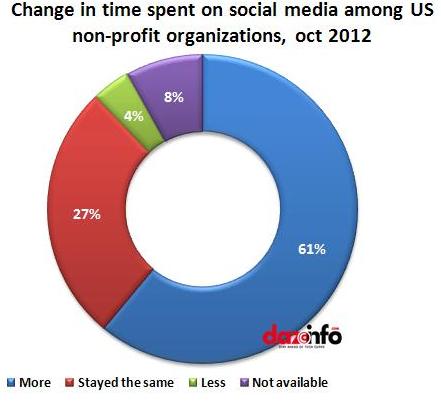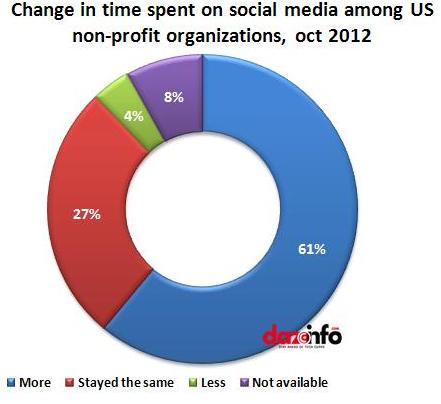 Overall, nonprofit marketing budget is likely to increase investments on social networking sites. Roughly about 20% of the organizations reported increasing their marketing budget overall and 10% reported increasing their social media budget this year compared to a year ago, suggesting that social networking sites is gaining prime focus by nonprofits. Also, 22% of those surveyed said that they currently are spending on social media/analytics tools, among those, more than one in three spent about $26 per month on tools.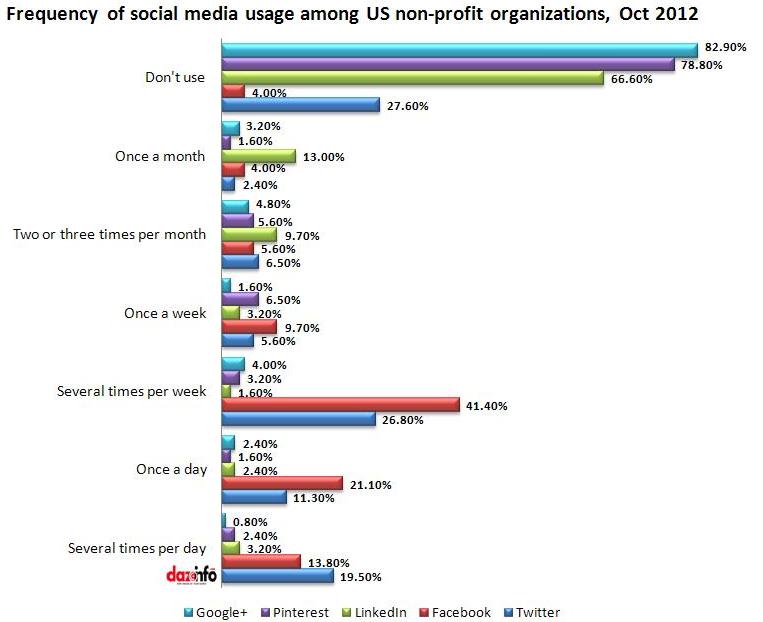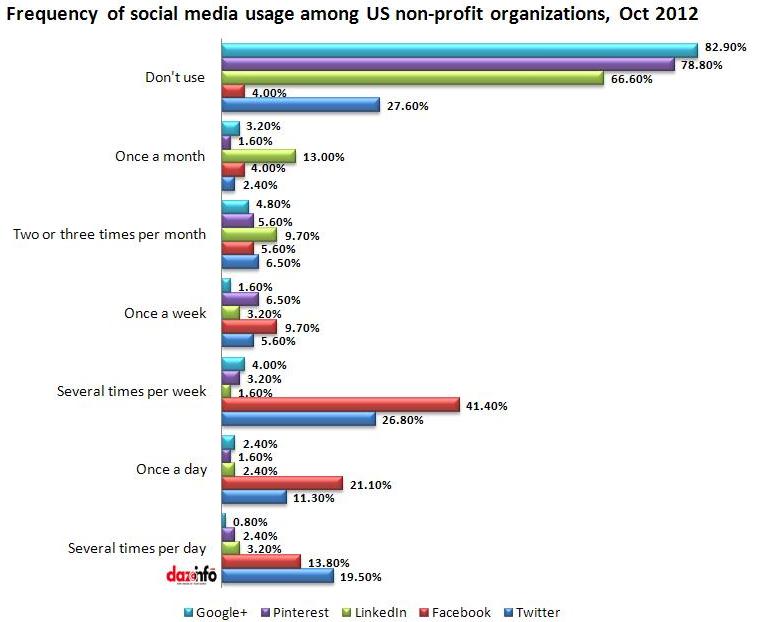 Its also observed that, Twitter also gets significant attention from nonprofits. The site was used by nearly three in four of nonprofits and the organizations were more likely to post several times a day on Twitter by 19.5% compared to 13.8% of Facebook.
The results conclude that non-profits not only find value in social channels, but also it plays an imperative role in their marketing efforts this year.