Today, at the Mobile World Congress, Huawei announced the world's fastest smartphone–Huawei Ascend P2. The device features ultra-slim body (8.4 mm), a quad-core processor clocked at 1.5 GHz, 1 GB RAM, 13 MP cameras and a massive 2,420 mAh battery. In addition, it also runs Android 4.1 Jelly Bean with Huawei Emotion UI version 1.5. Undoubtedly, Ascend P2 is the flagship model for Huawei, but its latest announcement at CES last month creates little dilemma around about its flagship smartphones. Last month, the company unleashed Ascend D2, a Phablet that features 5-inch screen with 1080 p resolution. On the other side, Huawei Ascend P2, which has been announced today, features a 4.7-inch screen with just 720p resolutions.
Huawei Ascend P2 Would Be The fastest Smartphone
In France, the Huawei Ascend P2 will be launched by the end of the Q2, with the price tag of 399 Euro (approx US$528). On the other side, the price of Samsung's Galaxy S3 is also expected to be sliced down to 400 EUR (nearly $529) and releases roughly on the same time. More importantly, Samsung Galaxy S4 is going to be announced in March, and the device will be available for selling by April this year. Just a few days before, HTC has already launched its biggest smartphone model–HTC One–for this year.
This time, Huawei is going to create a benchmark for smartphones in terms of speed. The company has claimed Huawei Ascend P2 would be the the world's fastest smartphone. The device would be able to achieve the speed of 150 Mbps on the fourth generation high speed mobile networks, being rolled out worldwide. In other words, the device is fast enough to download a two hours high-definition movies in less than five minutes.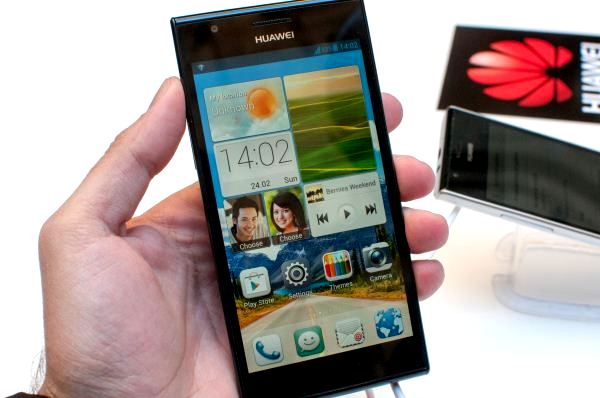 With a speed of 150 Mbps on 4G LTE network, Huawei Ascend P2 would have upper-hand over iPhone 5 and Samsung Galaxy S3, those features top speeds of 100 Mbps on the LTE network. As HTC has incorporated ultrapixel camera in its flagship HTC One model and Samsung is also going to add a 13 Mp camera in its Galaxy S4 model, Huawei has also decided to encompass 13 Mp camera in its Ascend P2 model.
In Q4 2012, Huawei succeeded to grab third position with 11 million unit shipments, next to Apple with 47.5 million units. In addition, Huawei is currently quite aggressive to rise its smartphone market share across the world, and Ascend P2 is going to play a significant role for the company in the near future. Furthermore, Apple isn't going to launch any major smartphone until this summer.
Apparently, Huawei Ascend P2 is no way vulnerable than any other existing smartphones in the market. On the other side, Apple is planning to launch a cheaper iPhone for emerging market to make wider presence. Indeed, it's tough for the iPhone maker to sustain its market share in smartphone segment, which is expected to be dominated by three Chinese mobile handset maker–Huawei, Lenovo and ZTE. More probably, Huawei is going to take away Apple's position in upcoming quarters in the smartphone sector.