Apple is now the world's most valuable technology company in terms of market capitalization, and currently sitting on a whopping $137.1 billion cash-reserve. Despite, it's worried with Google's increasing influence—Apple is currently facing a fierce competition from Google in mobile segment. But more disappointing news for Apple this time is Google's stock value, which rose to peak on Friday, up 2.63% at $775.60. In addition, the company also saw an increase in its market capitalization, reached to over $250 billion figure.  However, Apple is still enjoying its dominance (as the leading technology company) with $425 billion market capitalization, but it won't take much time for Google to replace Apple's spot as the world's leading technology company.
Google Could Be The Most Valuable Technology Company
Google is still performing outstandingly; besides, there's also possibility that it could climb the ladder in coming days. At present, the company's performance seems quite promising for its investors. Google is currently working on number of projects such as driver-less cars, Google Glass, X Phone, [email protected], and more. The company has already proven itself with its Search Engine, Mobile OS, strong App Ecosystem and more. Undoubtedly, Google is among the most innovative technology companies this time.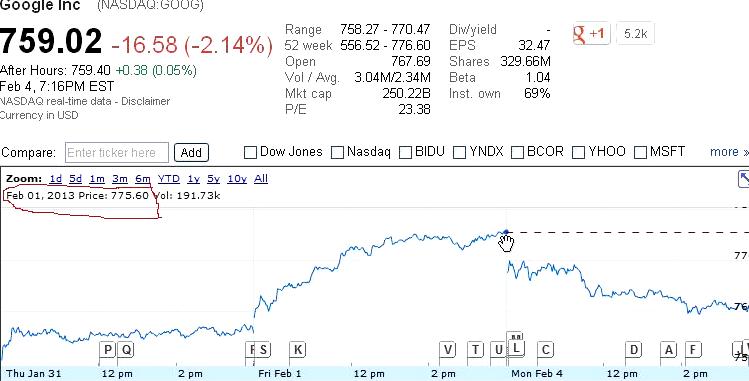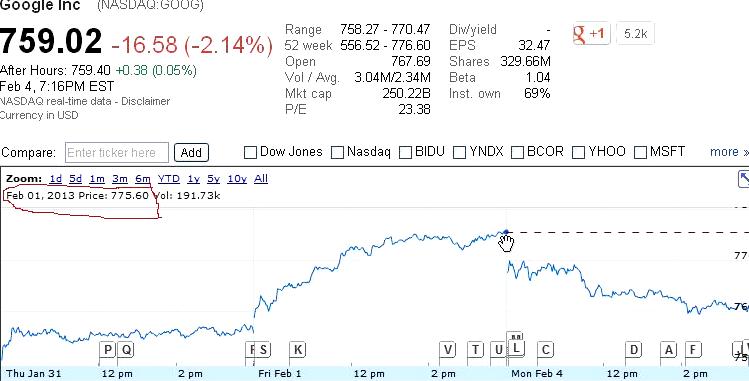 The main challenge for Apple today is to sustain its growth rate and spectacular profit margin. On the other side, there's huge opportunity for Google's core business and its mobile applications, which have many good years ahead. Investors expectation with Apple is still quite high, as it had an amazing performance for the past five years. This is the reason why Apple's growth doesn't seem promising for its shareholders.
Apple's quarterly margin, which measures the health of the company and how efficiently it turns sales into profit, reached to peak in March last year at an astounding 47.4%. But at the mid of January this year, the company's stock value dropped to about $500, plunged to its lowest value over last one year. Instability in Apple's stock market has now become one of the major challenges for the company. Look at the Apple's stock performance since March 2011.
Google, the company which has tremendously been growing over past few years, has made several aggressive moves related to mobile OS and apps. Back in 2007, Apple launched its innovative product called the  iPhone. In a few short years, the device became the cornerstones for the company's growth. Apparently, iPhone is still Apple's mind–boggling product–which drove the company's stock up to the zenith position over the following five years.
But now, the scenario has changed. Now, market is flourished with high-end smartphones, those're no ways vulnerable than Apple's iPhones. More importantly, smartphone market is now shifting towards emerging countries, where majority of consumers are unable to afford a $600 iPhone. In these markets, carriers are also reluctant to provide subsidies to consumers to make smartphones' purchase. This is the reason why, low-priced Google's Android-based smartphones have succeeded to grab a big chunks of the market. Furthermore, in Q4 2012, Android surpassed iOS in terms of tablet shipments.
As Google's market capitalization is ramping up and Apple's declining (dropped from $658 Billion on September 19, 2012 to $415.36 billion yesterday), it isn't tough for anyone to predict that Google could takeover Apple in terms of market capitalization in coming years.