Global Facebook advertisement spending is slowing increase. And the effects are clearly visible in 2013 after social media titan made its firm mobile presence in 2012. At the beginning it showed a sluggish entry to the mobile market section and now soon after the completion of a year, the reports mark vibrant change in its mobile market space. The report has come up with some facts and figures about Facebook ad revenues from 2012 – 2018 according to desktop and mobile.
Facebook Advertisement 2013: Mobile Is The Key
Kenshoo Social, a digital software marketing firm noted that about one in five Facebook advertising amount in 2013 was spent on a mobile advertising section.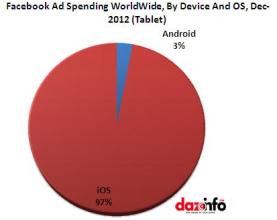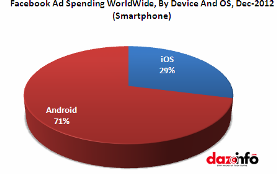 The statistics were further bifurcated by specific mobile devices. The study also marks that major part of the Facebook advertising amount was spent on Smartphones. Android accounted for most of the advertisement spending on Smartphones by 71% while, iOS accounted for the majority of ad spending on Tablets by 97%.
However, Facebook advertisement on mobile has proven its worth with high user engagement. It's also important to note at this point that 66 million Android users and 91 million iPhone users were recorded as Facebook's mobile active users as of September 2011. In December 2011 Android surpassed the iOS. Later in November 2012 Facebook's Android user base reached to 192.8 million while iPhone had 147.2 million users. This proves that Android has a major contribution in Facebook's  reach to overall 604 million mobile users by the end of Q3 2012.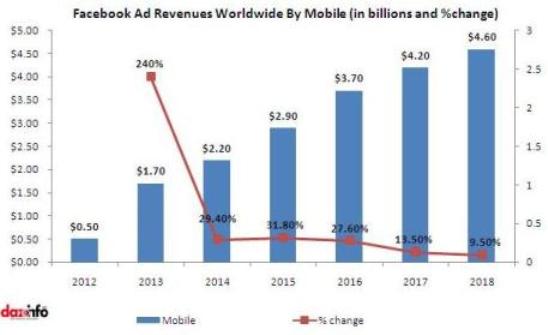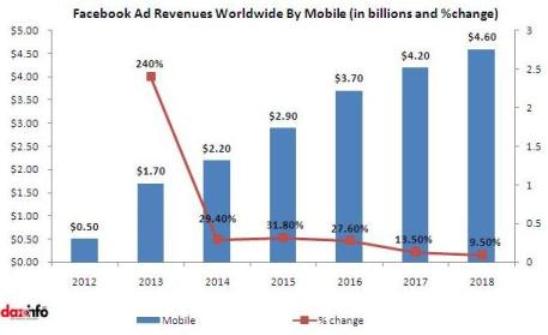 The analysis by a research firm Cowen and company predicts that worldwide Facebook advertisement revenue from mobile would reach $4.60 billion by 2018. It's also been predicted that the Facebook advertisement revenue for this year sees 240% growth compared to last year, which was about just $0.50 billion. The company also estimates that by 2016 the Facebook's desktop advertisement revenue would surpass mobile ad revenue by $1.1 billion. And, by 2018 Facebook's desktop ad revenue would reach $5.30 billion.
Most interestingly, by the end of this year Facebook ad revenue by desktop is assumed to reach $4.0 billion which would easily overtake mobile ad revenue by $2.3 billion.
Also, Facebook's ad cost-per-click (CPC) on mobile is $1.38 compared to $0.81 for its desktop ads. A Cowen and company also estimated that Facebook's worldwide advertisement revenue would reach $6 billion by the end of 2013, of which $1.7 billion would be credited from mobile advertisement spending alone. But, eMarketer's estimate is slightly lower than the other Company's prediction, at roughly $5.54 billion.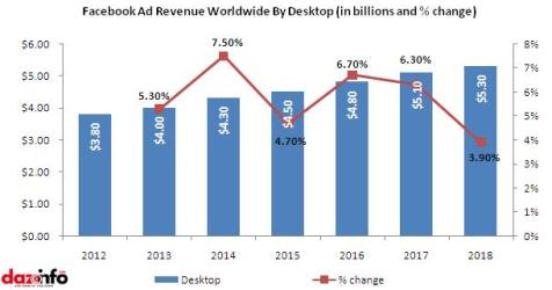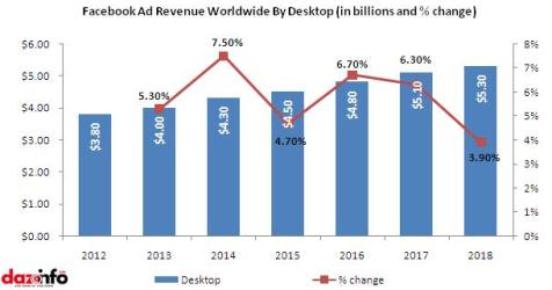 According to another analysis conducted during November and December 2012, from clients across various verticals, including games, retail, financial services, travel, and software, advertisers are spending over 20% of their Facebook budgets on mobile ads. Well, 14% of Facebook ad revenue came from mobile in October 2012, which is over 6% of boom. Mobile ads are 70% more expensive than desktop ads. The reason is due to a relatively smaller amount of available paid inventory on mobile than on the desktop.
It's important to note that  advertisers are pretty selective in mobile users, they're not leveraging on all mobile users. Not to wonder, advertisers spent more to reach iPad users than Android Tablet users, with 97% of Tablet spend going to Apple's device. On the other side, Android won out in attracting a larger share of Smartphone dollars, 71% versus the iPhone's 29%. Will  Facebook let advertisers target their mobile ads by device ??