Over the last couple of years, LG smartphone market share has seen a huge convulsion. And, few other companies are also expected to face the similar heat in 2013. At this time, we could also perceive  a turmoil inside the world's leading technology company–Apple. As number of rumors coming out from supply chains, it's clear that something is going wrong with the company. Recently, the company has halved LCD panel orders from Sharp due to decreasing demand of iPhone 5. Just a few days before, Reuters reported that sharp slowed down the production of 9.7-inch panels used for full-sized iPads.
Of course, Apple's recent decisions are depicting that the sales of iPhones would decline in the quarter ending March. However, the company's iPhone 5 is still selling well and also, the demand of the device is expected to remain stronger throughout the current quarter. In this context, it's really tough to believe that the company has reduced components' orders, due to weaker demand. Nevertheless, the company might have taken the decision to improve manufacturing yields due to earlier production issues. In addition, the company is expected to launch its next generation iPhone most probably in the mid of this year.
LG Smartphone Market Share
It's true that Samsung is now the biggest rival of Apple, which has planned to ship 390 million smartphones in 2013. On the other side,  sales of LG's smartphone are ramping up. In coming days, LG is going to be the second biggest threat for Apple in Smartphone market. According to a recent report from 'Counterpart Research', LG has already overtook Apple in the U.S. in terms of mobile handset shipments.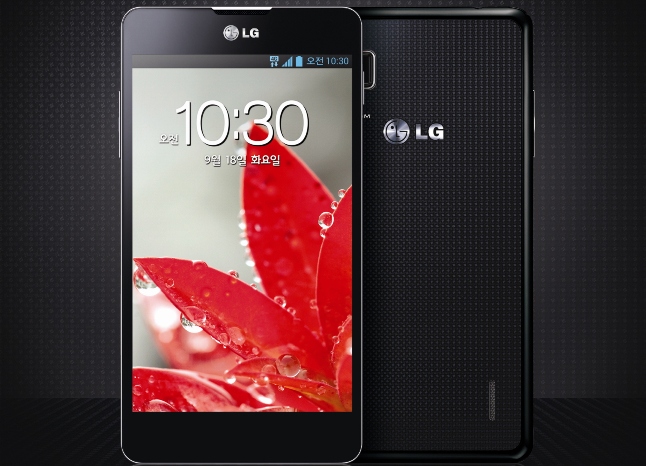 In last month, Samsung succeeded to hold number one position  in the country with 33% Smartphone market share, while LG and Apple came second and third with 13% and 12% share respectively. Furthermore, Motorola and HTC managed to grab 9% and 8% market share respectively.
However, the report included sales of feature phones and smartphones together. In about four months since the launch of Optimus G smartphone, LG announced to ship over 1 million units of the device. Anyways, sales of 1 million units of Optimus G don't keep much of significance as Samsung and Apple sold much higher number of Galaxy SIII and iPhone 5 respectively last year.
Sales Of Nexus 4 In Q4 2012
LG is quite optimistic about its growth in 2013, as it expects to sell 45 million smartphones. In other words, Optimus G has quite succeeded to gain the attention of users across the world. Besides, with Google Nexus 4, the company has also seen a substantial boost in smartphone sales. The company is expected to ship 375,000 units of Nexus 4 smartphone worldwide by the end of December last year.
Apparently, Nexus 4 is one of the best high-end smartphones this time, and demand of the device will remain stronger till the end of the current quarter. More importantly, LG is also expected to manufacture Nexus 5 in 2013. And, if it does so, then it could be easier for Korean electronic giant to regain its Smartphone market share to its golden era back. Undoubtedly, LG is aggressively trying to make a  stronghold in the smartphone market with the launch of slew of high-end smartphones.