Before we hit directly on the nail to discover more about Android 5.0 Key Lime Pie – as many of you may ask – its interesting to know how internet giant has been managing to retain their best talents for years affectionately; Google is now one of the top places for employees to work. According to a recent survey, the company's 34,311 employees have admitted that they would love working for Google. And this is the main reason why, fourth time in row, Fortune magazine has placed Google on top of the list among the 100 best companies to work for.
Google's mobile OS Android is now the world's most popular smartphone OS; 75% of smartphones, which are currently being sold, are Android-powered. Despite, the OS is being lashed out for fragmentation and security vulnerabilities. The company launched Ice Cream Sandwich in 2011 and Jelly Bean, with some improvisation, last year. Despite, the adoption rate of the last two versions is quite low compare to Apple's mobile OS. As of January 3, just 10.2% of Android devices had Jelly Bean, while only 29% of the OS-running device had Ice Cream Version. Interestingly, majority of Android devices (47.6%) have still Gingerbread version.
Of course, Google's mobile OS versions–especially Jelly Bean and ICS–are stuck with poor adoption issue. Although Android's Jelly Bean version is outstanding, but users are still reluctant to embrace it. On the other side, Apple's latest mobile OS version (iOS 6) has seen strong adoption; 72.94% of iOS-powered devices have been upgraded to latest iOS 6 versions as of December-mid last year.
Android 5.0 Key Lime Pie Would Be A Big Thing In Google I/O Event
Yes, Google is worried about the adoption rate of Jelly Bean. As competition in the mobile era is rampant, the company doesn't want to take risk with its existing mobile OS versions, especially when Samsung is experimenting with Tizen, and RIM with BlackBerry 10. It's confirmed that the company is going to unveil Android 5.0 — widely known with the code-name of Key Lime Pie.  It was supposed that Android 5.0 Key Lime Pie would come with the next iteration of Nexus smartphone, Nexus 5.
But who will manufacture Nexus 5? It's true that Google is yet to call Motorola as its own subsidiary. But, it's cleared that Motorola isn't going to launch Nexus 5. Google finally acquired Motorola last year, and now, both are working on their dream smartphone project–X Phone. The phone is expected to be unveiled at its I/O event this year. More importantly, the smartphone will have Android 5.0 Key Lime Pie version. And apparently, the device will be the first non-Nexus smartphone that would encompass the Android's upcoming version. In addition, the X Phone is expected to be unveiled in mid of May this year at Google I/O event. However, the Nexus 5 is expected to be launched by LG this year, but launching date is still unclear.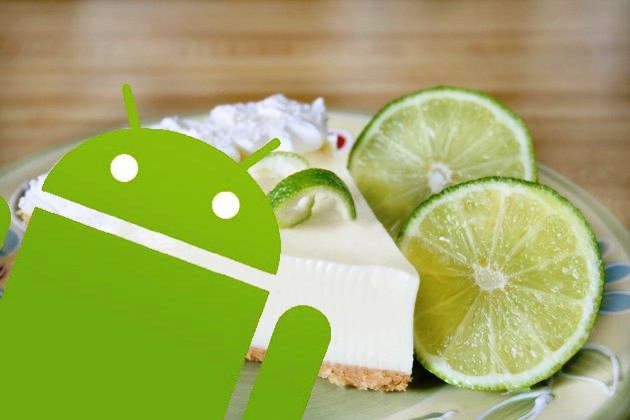 Motorola has been working hard on its UI of the device (X Phone) to enhance more user experiences. The device is considered to be big threat for its hardware partners including Nexus 5 and Samsung Galaxy 5, which are expected to come later this year.
Furthermore, the launch of X Phone could fuel Motorola's business–the company is currently struggling to regain its market share in mobile segment. In addition, it's also speculated that Samsung Galaxy S 4 might also have Android 5.0. Nexus and Galaxy S lineups have played a significant role in Android's prevalence. If Android 5.0 Key Lime Pie would be launched with the devices including Nexus 5, X Phone and Galaxy S 4, then definitely, it would be a great thing. In other words, Google wants robust adoption of Android  5.0 this year, and its expected from its strategy.