A big question which most of the brands ask (still): Why Social Media Marketing should be considered as a serious marketing channel? OR should we really invest in Social Media Marketing? And, very traditional answers of the same by marketers kill majority of the opportunities instantly.
Social media has changed the way we experience news, education, relationships, purchasing products, get aware of brands which we never heard of, get updates from your favorite brand etc. It's also one of the fastest-growing industries nowadays.
Few days back we presented a report of what are the do's and don'ts of social media marketing (Facebook) and why Social Media should be treated as big daddy of all your digital initiatives. We also highlighted few startling facts and stats about social media networks to understand the bandwidth, reach and effectiveness of each network. Today we have narrated few ideas why social media marketing is a money-spinning investment for brands.
Why Social Media Marketing: A Different Approach
since decades we have followed same methods of marketing and social marketing is a different approach than the usual one. Social marketing is also cheaper compared to majority of offline marketing campaigns – like ads through newspapers, magazines, flyers, brouchers etc. 83% of marketers strongly agreed that social media plays an important role in their business while, 54% of small business owners see more opportunity in using social media to help their business.
social media has come up with effective tools to reach out consumers on multiple platforms:
Social media companies are focused on launching more and more interactive apps and social media marketing tools can ease the job of multi-network marketers. Utilization of such tools definitely is a smart way to reach out more consumers on multiple platforms.
 Increases Search results and increase traffic to the brand's website:
 Brand's message/updates can reached to new and targeted audience. Social marketing allows users to search for your brands effectively and consistently. Its also noticed that 80%of users like to connect to brands on this social media channels. 40% of Twitter users search for brands and 60% of Facebook users share information of a particular product.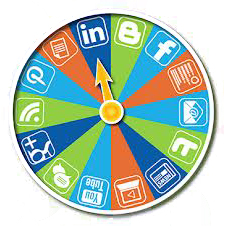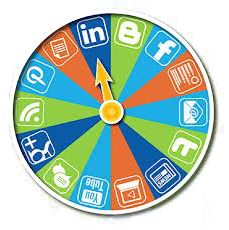 The marketing campaigns can be measured easily and with minimal cost:
 86% of firms rely on social media metrics such Likes and followers to measure their social media ROI. Its also seen that social commerce market will escalate to $30 billion by 2015.
Why Social Media Is An Essential Tool of Marketing
Social Media marketing is a real tricky affair. A true marketer must know the art of social engagement and social influence. That's why Mark Zuckerberg is desperate to have your photos on Facebook (probably via instagram). Not only from the users' prospective, it's a great revenue generation stream for Facebook too.
Social media marketing strengthens relationship with customers:

Brands can have a better idea about their customers and also they can target their posts to certain group of customers. Those looking for better way to target posts, Facebook had updated a service last year which allows brands to target promoted posts by country. One can actually control their targeting by only reaching people, who are most relevant to see these posts in their news feed. Its noted that a good social media engagement  can also increase the spending up to 40%.

Social marketing builds in a social community especially if your brand is still in a budding stage and users get aware about your brand and products available. Its true that, 87% of the users choose to increase their brand awareness through various forms of marketing channels. However, they deny the very fact why social media should be shelf at the utmost priority.
Share information and receive consumer opinions:

 It establishes interactive relationship with customers, this is the best way to gain instant feedback on services, products and more from your target market. Its also import for brands to realize that, what works for one industry may not work for another. Best ways to maximize the reach of your social media posts is to understand the best day and time to share content.