Yesterday, it was another tough day for Apple on Wall Street; the company's market share continued its downward slide, and reached to $485.92 figure. On Monday, the company's stock value dropped to about $500, but yesterday, it plunged to its lowest value in nearly a year period. More importantly, if the company's stock continues along this trajectory, then definitely it will cede its title of the "world's largest technology company" in terms of market capitalization to Exxon Mobil. Yesterday, Apple's market capitalization was about $457.10 billion, followed by Exxon Mobil with $408.20 billion.
Apple Cuts Orders For iPhone 5 Components
Undoubtedly, iPhone 5 was one of the most selling smartphones in the last quarter. About 50 million iPhones are expected to be shipped during the Christmas quarter. Interestingly, among overall iPhone shipments in Q4 2012, 30-40 million units are expected to be iPhone 5. But a recent report from Wall Street Journal has surprised everyone; Apple has cut the orders for iPhone 5 displays. The report also suggests that Apple slashed the components orders by half due to weak demand of the device. In other words, sales of iPhone 5 might drop to 25-35 million units in seasonal soft March quarter.
Still, there's a confusion. If everything is currently going right, then why the company has cut the orders? This is the  main reason why the company's stock price fell significantly below $500 for the first time in nearly a year.
However, the prediction of supply chains could be encouraging for shareholders; the supply chains have told that the demand of the device will remain robust during the current quarter, ending March this year. On the contrary, Apple has already explained that it's going to show its all time highest earnings in the December ending quarter last year.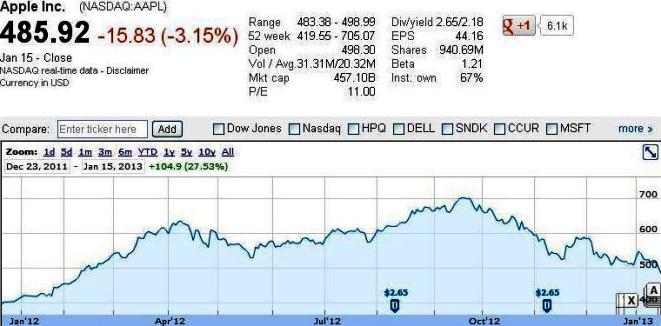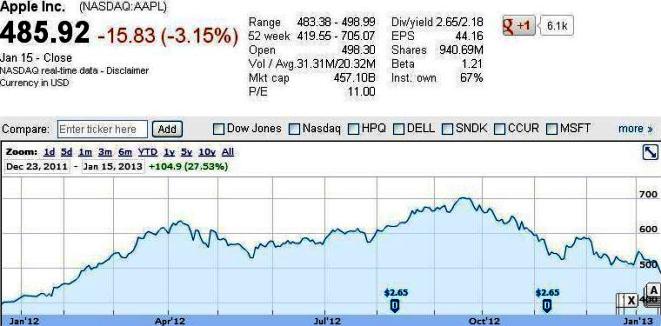 Apple Might Launch iPhone 5S in June 2013
Just few months before, the iPhone 5 was launched by Apple, and now, there's an information about its next iteration. Today, Jeffries analyst– Peter Misek–has told in a report that Apple will start production of  iPhone 5s in March or April 2013, and it will launch the device most probably in May or June this year. Besides, the device is expected to have 4.8-inch screen. However, it might be one of the reasons why the company has decided to cut the orders for the iPhone 5 displays. But the device is expected to debut in June this year. Then, why the company has decided to reduce the orders for iPhone 5 components?
It's true that sales of iPhone 5 have seen better demand in the last quarter, even more than the expected. Apple sold 5 million units in first weekend of its availability, which is one million units more than the iPhone 4S sales during the same period since its launch. Although, iPhone 5 has become the world's fastest selling smartphone, but the sales of the device have not been promising for Apple's investors. But Apple's decision (cutting the orders for iPhone 5 display) has impacted on its stock market price.
This time, Apple's stock seems volatile, which is really not a good indication for its investors. Furthermore, the demand of iPhone 5 is expected to dwindle in coming months. This time, the company really needs to come with new strategies in order to compete with its rivals.