Social media is very influential in Asia-Pacific proves a research, which is based on the responses of 4,600 people from 13 different countries. The survey includes the influence of social media and technology in the tourism industries and also specifies that the Asia-Pacific users range above average in the usage of social media platforms.
Asia-Pacific travelers are leading the way when it comes to social media usage. Nearly three quarters (70%) of respondents used social media platforms to add on inspiration of at least one factor of a latest tour, compared to 51% globally. Less than one in five U.S consumers sought inspiration, while just one in seven in Europe and South Africa.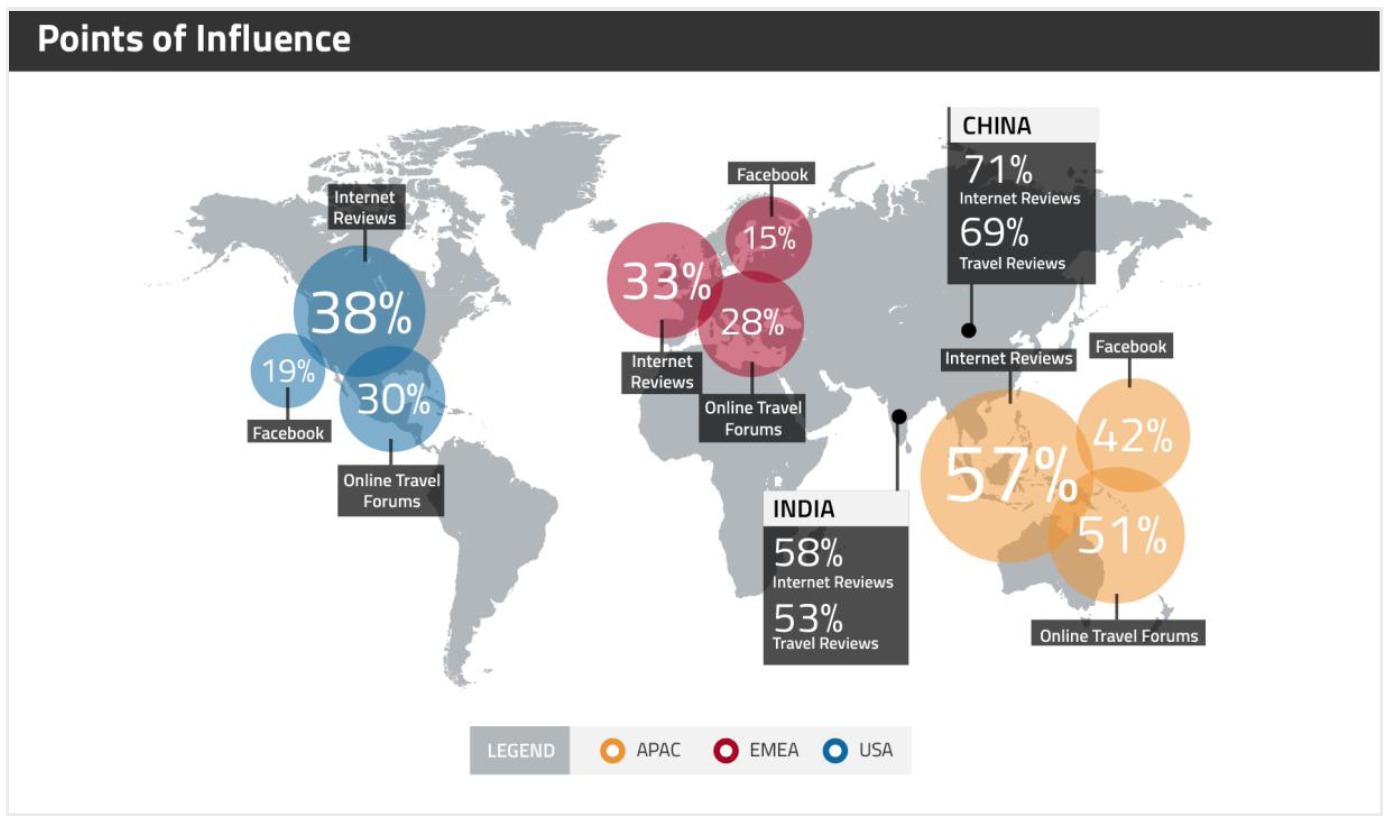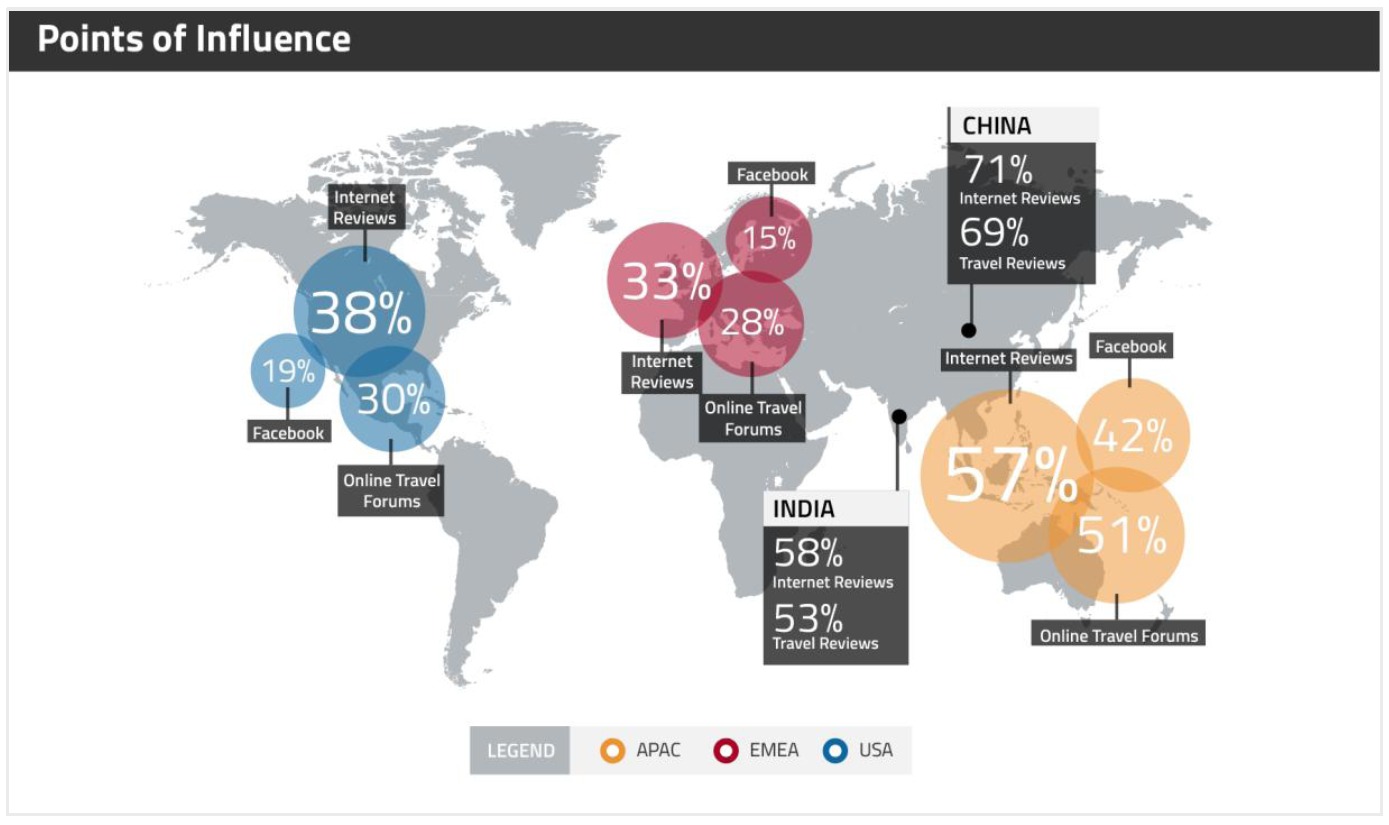 Interestingly, Asia-pacific (mainly China-71% and India-58 %) travelers are more reliant on the internet and travel reviews of the particular place they want to visit by 57%, compared to rest of the EMEA (33%) and U.S (38%). It's also noted that the people in these countries make initial travelling decisions based on this criteria.
Also, Asia-Pacific leads in usage of social media platform to choose the travel destination- 44% compare to the U.S with 18% and EMEA with 14%.
Interestingly, to search for hotels, vacation activities, attractions and restaurants consumers switched to social media – with 36%, 35% and 34%, 24% respectively use to search these topics. Whereas, the U.S and EMEA showed less than 20 percentage points in usage of social media channel in all the above sectors.
Fascinatingly, 70% of younger generations (18-34) use social media, which is 20% more compared to consumers aged 35-54 years.
The survey also showed that Asia-pacific consumers are app lovers as 89% of consumers use travel apps on their Smartphone and Tablets when they are holidaying.
Besides, 63% of consumers globally said that travel recommendations from friends and family were critical when it came to making their decision, 42% get inspired from TV programmes and 39% still use travel agent to plan their holiday.