Finally, the Social Media Titan has launched much-anticipated and much awaited Facebook Search Engine, dubbed as "Graph Search", on Tuesday. Mark Zuckerberg, Co-Founder and CEO of Facebook – who hinted out about this some time back – described "Graph Search" as a privacy conscious search engine which allows Facebook users to search through only the contents which have been shared with them like people, photos, places and members' interests earlier.
Handling the first major product launch since IPO, Mark Zuckerberg tried its best to avoid the placement of 'graph search' as a direct public search product, especially against Google Search. However, with the inherited nature of 1 trillion connects, extensive network and in-depth screening of members' valuable activities available over Facebook, 'graph search' is automatically getting positioned right opposite to the Google Search. Currently, people can try the new Facebook Search from here, after log-in to their Facebook account, to get a feel of "graph Search" queries and results.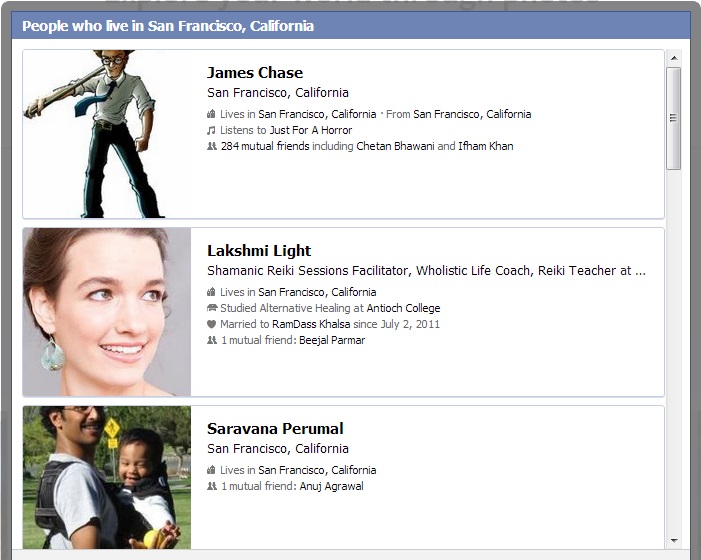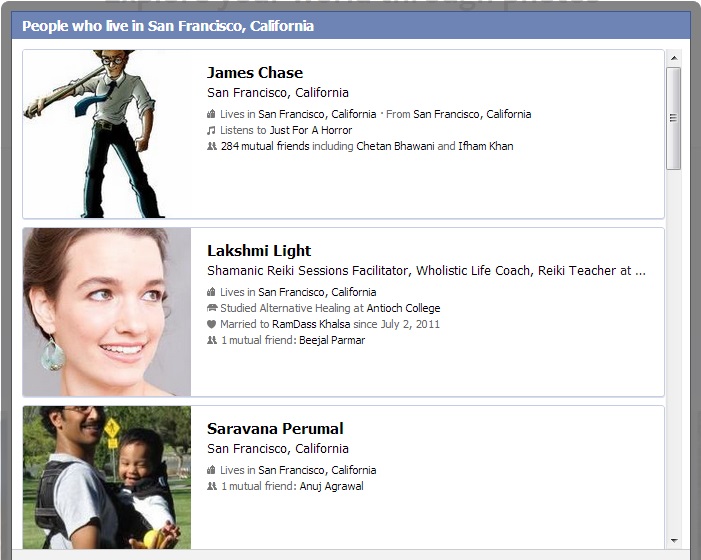 Facebook Search Engine vs Google Search
"Graph Search is not a Web Search" Zuckerberg mentioned. To justify his stand he explained few key differences between the both. Facebook "Graph Search" is a tight focused product unlike Google Search which welcomes each and every open query, he said. Developed on Facebook's "Open Graph" database, the new Facebook Search offers enhanced search query results to members related to their friends. Search queries like "Mexican restaurants in Palo Alto, California my friends have been to" or "photos of my friends in London." Tap into the people, photos, places, and interests that populate those 1 trillion connections and 240 billion photos generated by Facebook's more than 1 billion users, Zuckerberg said.
http://www.youtube.com/watch?v=SD951tHz38g
Mark addressed Facebook Search as the "third pillar of Facebook", following "News Feeds" and "Timeline" as first and second ones respectively.
The Challenge of Data-Mining For 1 Billion+ Users
Indeed it was a much-needed feature according to Mark (and also by members). As the network grows, it becomes difficult for a member to find any content which was shared with him via any form in past. In fact, it was getting transformed into a problematic situation for Facebook to link such data with respective members without compromising their privacy settings. The new "Graph Search" by Facebook will not only ease the process of data-mining, but will also allow members to stay connected with old contents they will find by firing a simple search query. Besides, it will also 'push' users to detach themselves with unwanted and irrelevant contents to make search results more appropriate to the need.
http://www.youtube.com/watch?v=fcBHIaech60
Much before the launch, people already started talking about Facebook Search Engine and stated that it could much more powerful and engaged than Google Search. Since the "Graph Search" is really a big product and will take years to index whole map of graph and everything Facebook has, company has decided to set the roll out slow, steady and in quite controlled environment. The company is expected to add more users with this new Facebook Search Engine in next few weeks and months. However, people who are willing to be early adopters of Facebook Search service, could try "Graph Search" from here and also join waiting list.
Graph Search Vs Google Search
Its quite difficult to pass a crystal clear verdict whether Graph Search could ever challenge Google as Mar has already tried to kill the comparison at the very beginning of his talk. However, as more and more people will get access to it and Graph Search will crawl more data, the game may change then. In current form and by peeping from a very small window of access, its too early to stand by the side as a winner.
We would be getting back pretty soon with the debate on future of Graph Search and whether it could be a Game Changer for Facebook in Search Space. Stay tuned!