Before the launch of Samsung Galaxy Note in 2011, Smartphones and Tablets had predefined screen sizes. After the launch of the device (Galaxy Note), mobile pundits laughed at the Samsung's experiment, and also predicted that the product would be failed. But this time, Galaxy Note lineup has created a new success story around the world.
Huawei Unveiled 6.1-Inch Phablet Against 5.5-inch Galaxy Note II
Now, the scenario has completely changed; at the time, more number of Smartphone vendors are working on their Phablet (hybridized Smartphone) projects. Huawei has recently unveiled a Phablet–Ascend Mate– that boasts a 6.1-inch touch screen. The device has sparked out a discussion whether it's a largest Smartphone or a compact Tablet. Last year, Samsung launched next iteration of its Phablet (Galaxy Note II) with massive 5.5-inch screen–the screen was even larger than its predecessor. Till date, the shipment of the device has surpassed 10 million units figure.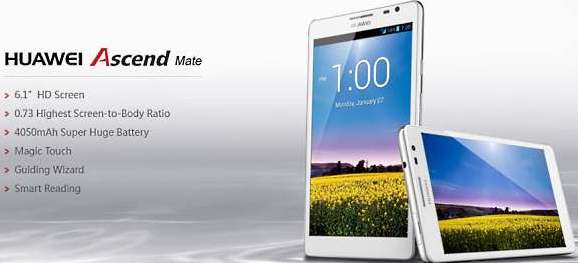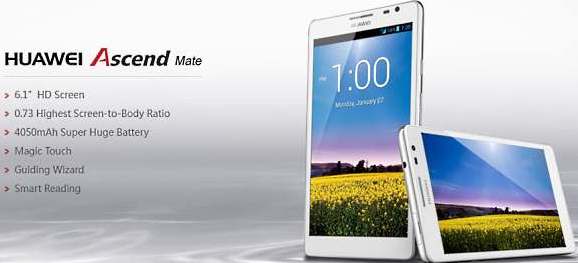 As manufacturers such as Huawei, Samsung, HTC and more are working on their Phablets, it seems that the competition is going to be intensified in Phablet segment in forthcoming years. The specification of Huawei Ascend Mate is no way vulnerable than Samsung Galaxy Note II. Just take a look at the specification of Huawei's latest Phablet: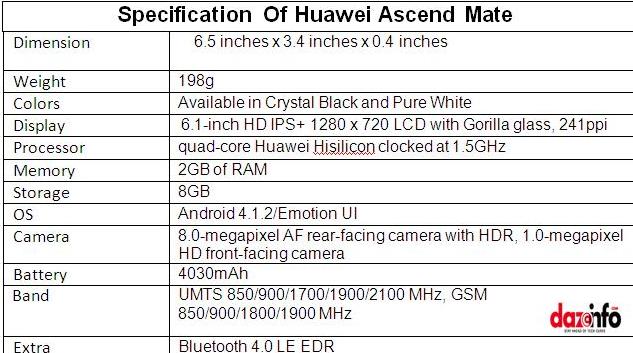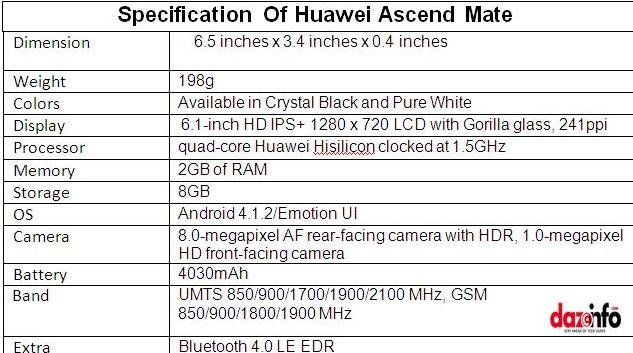 Huawei Slams Samsung For Lack of Innovations In its Products
Of course, 6.1-inch Huawei Ascend Mate has all stuffs, such as faster 1.5 GHz Hi-Silicon quad-core processor, efficient battery backup and high resolution display screen, those are required for a high-end Phablet. As per the above specification, Huawei's Phablet seems outstanding, and it could compete with Samsung's Galaxy Note II. In addition, the company has also slammed that both Apple and Samsung's products today are lacking in terms of innovation. In other words, new entrants have still a huge room to gain market share in this space (Smartphone and Phablet segment).
Huawei Should To Do Some More Tasks
However, Huawei has not yet announced the price of the device (6-inch Ascend Mate Phablet). More importantly, the device will be available in February (China only). The company has been known for its low-end devices, and among enterprise and industry customers, it's known as a provider of telecom equipment. With bigger screen size of the device, the company wants to dwindle the influence of Galaxy Note II in the market.
If the company really wants to contend Galaxy Note II, then it will have to launch the device globally—especially it will need to attract American carriers for moving on the right track to consumers' hand and pockets.
What's Huawei's Strategy ?
However, 6.1-inch Huawei Ascend Mate looks simple and massive—it can't be used as a comfortable phone. In terms of portability, Samsung Galaxy Note and Note II look like a typical phone in some extent. Despite, Huawei is willing to sacrifice its profit margin in order to encourage the sales of its 6.1-inch Phablet. It means the company wants to launch the device at the very affordable price tags.
Apparently, the price of Galaxy Note II is still out of the pockets for majority of users around. And this time, if Huawei launched its 6.1-inch Phablet at affordable price, definitely it will entice a significant number of users.