It was a roller coaster ride for Instagram last year as its user base boomed and was said to be dropped tremendously down all of a sudden during holiday season. A Post bluffed a story that Instagram's Christmas and New Year's Day traffic was falling off. Instagram was seeking attention for wrong things and leaded Facebook's shares to tremble. Instagram's user base figures created a high drama. After it surpassed its 40 million milestone of user base in April last year, tough times started in for Instagram. Many stories were created on its user base in this holiday season.
A data told a story that, Instagram has dropped down from its user count, for which unfortunately Facebook had to compromise with its share.  Also, the fuss over the news that Instagram was selling users photo to advertisers also led misinterpretation. All these have pushed Instagram's user base from the cliff, else Instagram user base would have continued to mount up. In addition, the data which misinterpreted about Instagram's active users has dramatically disappeared now.
Also, according to the data, Instagram's daily active users saw a dramatic drop but then few reporters suggested that the drop which happened around Christmas Day, was due to a user revolt. Instagram's daily numbers dropped 25% in mid December, and have continued to drop, even as its monthly numbers have rushed upwards the data said.
Now what is seen on Instagram's page is the chart, On January 7, it recorded 45.8 million monthly active users, (as measured by Facebook logins) yesterday the number showed up to zero.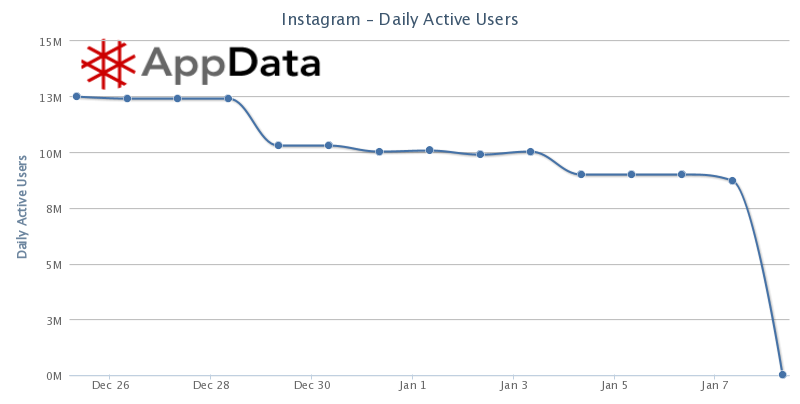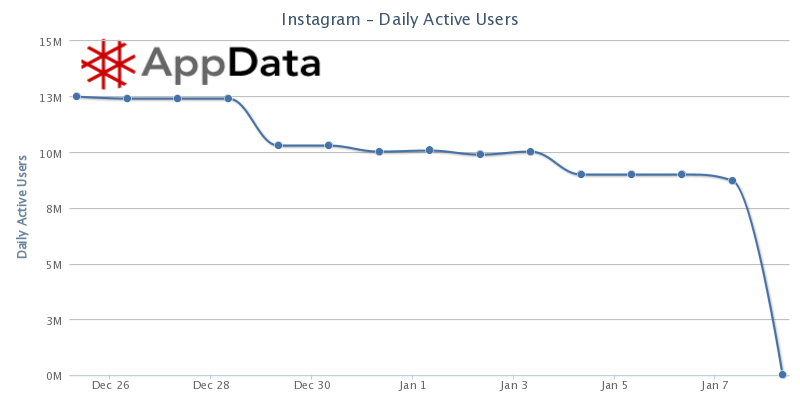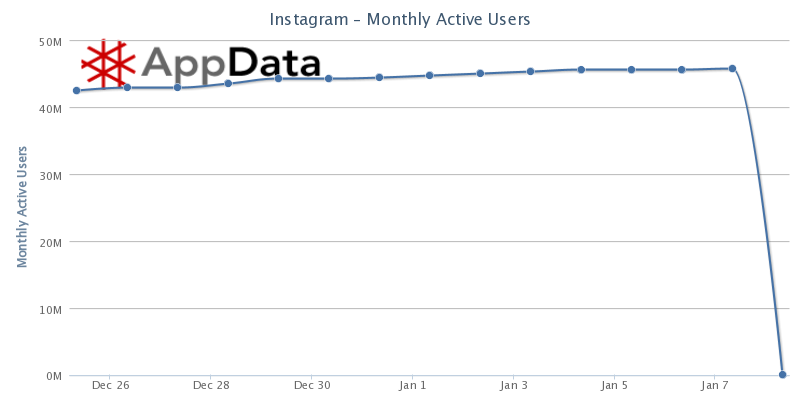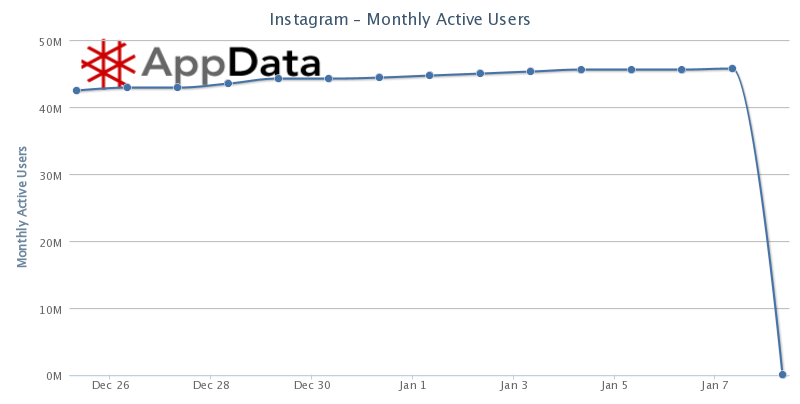 One of the way to come out of the problem is to kill the problem itself, so this is what Facebook too has decided to do; they simply crunched out the user count of Instagram's Developer API to solve the problem. Since December 2011, every-time it used to pull the data of other apps this way, but as Instagram was its new addition, it had to undergo all this grief. Data on every app is quite essential to crunch but it's not that easy to monitor it. It helps to keep a track of how app is working, drawbacks, user counts – which can help to improve the app around existing apps (competitors). At the same time, if the numbers mislead it can directly shoot at the company's reputation. It's good if Facebook closes the doors to third parties who can draw or track these figures to stop confusion.