At the time, market is flourished with a slew of mobile OSes, besides number of new entrants are expected to debut in forthcoming years. For new entrants, it's really very tough to make their presence in the market due to halo effect of Android and iOS mobile OSes around. Both (Android and iOS) are unilaterally dominating the mobile OS market, while other mobile operating systems such as Symbian, BlackBerry and Windows are still struggling to draw the attention of users around. Just a day before yesterday, Canonical announced that 'Ubuntu for smartphones' is coming up next year. Have you astonished? Yes, we are talking about Ubuntu Mobile OS.
It should be understood that Ubuntu is not an ordinary OS. It's based on the same Linux platform what Android was built upon, and also, it's an open source. However, Canonical has not yet announced about specific hardware or carrier partners for the mobile OS.
The OS has some interesting features like there's no screen lock. Users will have to swipe from edge to call app menu (residing in left), recently and mostly used apps (right), setting menu (top, ) and contextual menus (bottom). In addition to these, the OS could run both HTML and native apps. There are some innovations with UI, coming to ease of use in calling and voice commands.
We Can't Easily Predict The Success Of Any Mobile OS
Indeed, user wants to have fresh, bold and gesture-centric interface with a new entrant in the mobile space. Before Ubuntu, at CES in 2009, Palm's WebOS wowed audience, as Canonical has promised to do something outstanding with its Ubuntu mobile OS next year. However, Palm's WebOS failed to entice significant number of users around because it took long time to reach the market. In similar fashion, Nokia's one of the hottest achievement–Meego–was also discarded by people due to its inability to stand with competitive roadmap. Of course, both OSes were impeccable, but they failed due to delay to reach at store shelves. Canonical is again repeating the same mistake–the OS would not be launched until 2014.
Interestingly, the mold-breaking phone interface could be one of the company's expansionary plans to draw the attention of wide audience around. It's time for Canonical to look for potent partners such as Samsung and HTC in order to compete with Android and iOS. Really, if Canonical is unable to convince the buttoned-up executives of the mobile industry, then the launching of the mobile OS would be worthless for it. However, it could leverage on developers and consumers' good-will, but it won't be enough. For the success of any platform, there's a need to generate a strong mobile ecosystem.
Are You Willing To Welcome Ubuntu Mobile OS?
At the time, users are quite satisfied with their Android and iOS mobile handsets. And this is the reason why Windows Phone and BlackBerry are struggling to clinch iOS and Android's market share. The main reason of iOS and Android's success is their strong mobile ecosystem.
In 2009, there were six major mobile OS platforms; BlackBerry, Symbian, Windows mobile, WebOs, iOS and Android. But this time, there are only four major mobile platforms such as Android, iOS, Windows Phone and BlackBerry.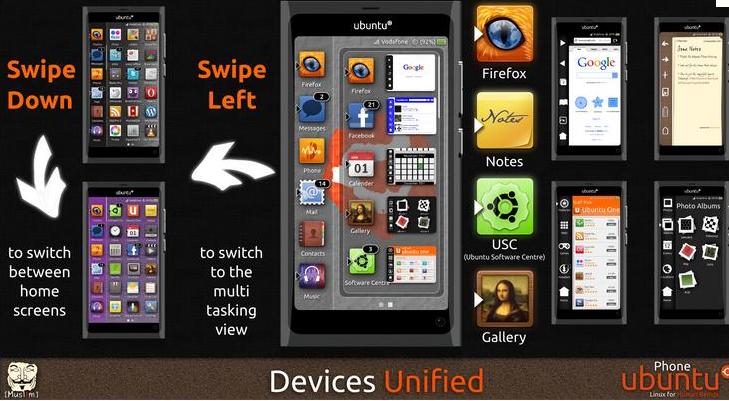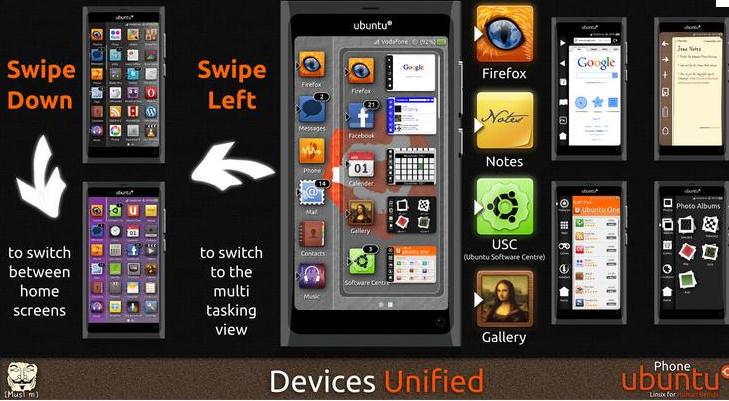 Undoubtedly, Ubuntu has one of the deepest pools of committed developers around. In addition, there's tremendous opportunity for the OS in the developing countries such as China and India. The main weapon for the OS would be open source code flexibility and reliance on HTML 5 code.
Why There's A Need For HTC To Adopt Ubuntu?
Apparently, Ubuntu could not grow itself; for gaining momentum, it needs to tie up with some mobile device manufacturers. As Samsung is aggressively working on Tizen with Intel, HTC could be one of the best hardware partner for Ubuntu mobile OS.
At present, Samsung and Apple are unilaterally dominating in smartphone segment. Samsung is now the world's biggest Android vendor, swallowing profit of other OEMs on this platform. It's pretty much clear that Samsung is the only Android partner which is competing with iPhone in the market. On the other hand, other Android partners are struggling to standalone their business in the market.
As the ASP (average selling price) on the smartphone is continuously declining, it's tough for other Android partners such as LG and HTC to sustain their growth. And this is the reason why HTC opted Windows Phone platform last year. Despite, the situation is still critical for the Taiwanese company. On Windows Platform, it has face-to-face competition with Nokia as well as Samsung, and obviously, people will prefer more to Nokia over HTC on the platform.
Undoubtedly, HTC is quite well in terms of hardware manufacturing, but the main issue is with mobile OS– it's lagging behind in this era. Of course, HTC could not see its future on Android and Windows Phone platform. Besides, it could not move on to iOS and BlackBerry platforms.
Is Integrated Hardware-Software Module Pre-Requisite For Success?
Apple has its own mobile OS and device. BlackBerry has same strategy and it will launch its BlackBerry 10 device on January 30 this year. Nokia has just left its Symbian platform in favor of Windows Phone. On the other side, Google acquired Motorola Mobility, and both are currently working on their future smartphone project—X Phone. In addition, Samsung might launch its Tizen-powered smartphone device this year. However, the South Korean company has diversified strategies, and this is the reason why it's working on number of platforms including Android, Windows Phone and Bada.
Samsung started working on Tizen last year because it could perceive rush on Android platform, and it was looking for best alternative to sustain its market share in near future. Furthermore, HTC is also aggressive to make strong hold in the market. For this, it needs a strong mobile ecosystem and an extraordinary mobile OS. Definitely, Ubuntu mobile OS could be a better option for HTC this time.