In late September last year, Apple launched its sixth generation iPhone, and now, there's a discussion about iPhone 6. Till the date, iPhone 5 is the world's fastest selling Smartphone, besides it has also created a history in China, with the shipment of 2 million units in first weekend since its launch.
Citing to multiple developers, The Next Web has claimed that Apple has already started working on a new iPhone. In addition, the firm has also revealed that the new iPhone would run on iOS 7, expecting to be released by mid-2013. However, the references (provided by developers to TNW) of iOS 7 and iPhone 6 don't reveal any clue about the hardware or software features.
What's New In iPhone 6?
But of course, we could expect big things from Apple in its seventh-generation iPhone. As per recently released patents, a handful of technologies are currently being cooked up in Apple's R&D labs for next generation iPhone, including laser microphone, tactile keyboards, speakers and flexible screen displays.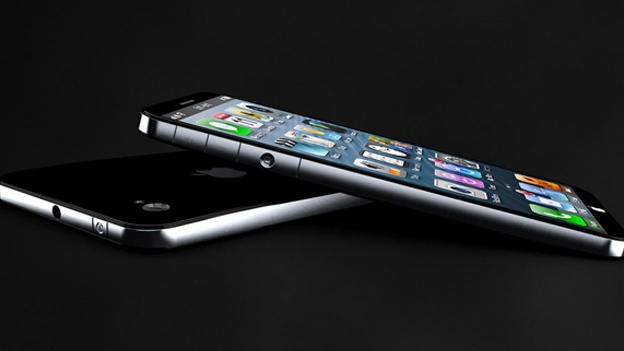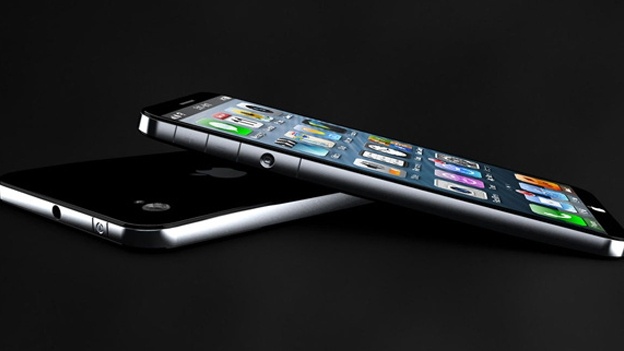 In 2011, Apple published a patent for flexible OLED screen, which allows users to interact with their contents physically by touching. In addition, the company is expected to remove the traditional microphone pins, and would also substitute sound technology within the screen, which will be able to capture sound vibrations. Besides, with simple transducers behind the screen, the device (say iPhone 6) would transform electric current into vibrations. In other words, a part of the screen (flexible) could act as a speaker membrane for surround sound. Apparently, the company would try to bring distinct display-based speakers for woofers, sub-woofers and mid range speakers with the flexible screen.
Apple Might Include NFC In iPhone 6
We could expect more number of exciting new hardware and software features in forthcoming iPhone. The new iPhone might have crack-proof glass. It's pretty much clear that iPhone 5 does not have NFC chip, which is currently available number of high-end Smartphones. Actually, the technology is often being used for mobile payments solutions—such as Square and Google Pay. But as per recent granted patents, we could expect that Apple would also introduce the NFC chip in upcoming iPhone this year.
Apple Could Make iPhone 6 Into Conference Telephone
Furthermore, as Apple has been paying attention to Audio technologies over past few months, we could surely expect some exciting innovations related to sound in iPhone 6. Recently, the company released its EarPods with extraordinary speaker system. Besides, a newly filed patent for the iPhone reveals that company has some different strategy with its new iPhone. Yes, the company wants to craft its Smartphone into a conference telephone—which is being designed to reduce the background noise while recording audio. In other words, the device is going to be more lucrative for students–those who want to record the lectures—as well as enterprise professionals—those who want to hold and record teleconference.
Unsurprisingly, iPhone 6's camera might be used to obtain a digital image of matrix barcode tag. The iPhone might use barcode-reading software, critical character recognition (OCR) software, or matrix-code reading software for extracting an image. Over past few years, Apple's aggressiveness towards patents copyright has divulged number of evidences to prove this. It's quite clear that the company is working on number of innovative projects, and we could see fascinating glimpses of these in near future.