Johan Gunnarsson, a software engineer from Sweden, independently crunched the numbers of top 10 most popular Wikipedia entries for 35 language editions,as first pointed out by the blog AllThingsD.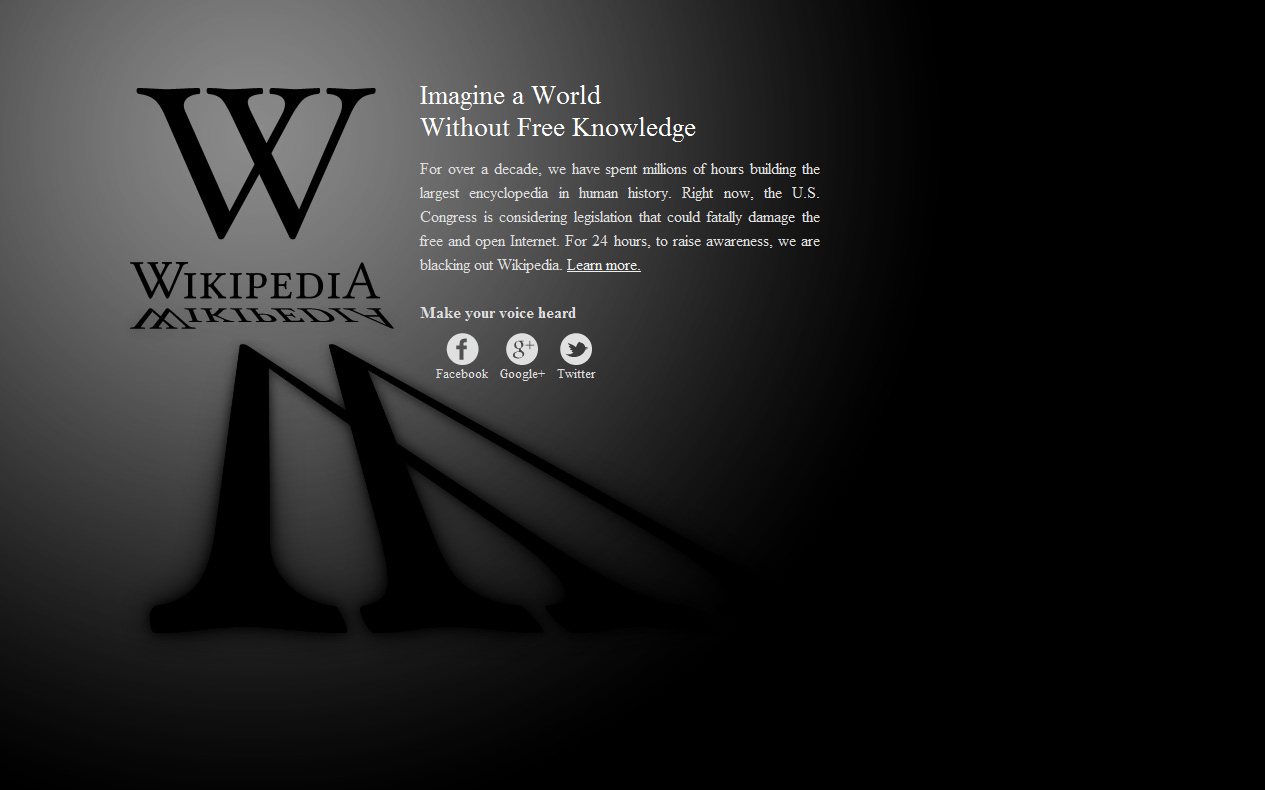 The first glimpse at the list was noted to be,  Boy band One Direction , along with blockbusters "The Avengers", "The Dark Knight Rises," as well as hit books series The Hunger Games and Fifty Shades of Grey, plus the landing page for apocalypse prophesies.
Interestingly, the entries for Facebook and Wiki were defined via its Wikipedia entry as a website which allows its users to add, modify, or delete its content, which take the top two positions on the list. Also, according to another marketing firm's research "Facebook" has been the most searched one-word phrase for the past four years now. May be users found it easy and received most of their page views after they Google searched "Facebook" or "Wiki" instead of calling them up either as facebook.com or wikipedia.org in their search. It's worth to know how dependent we've become on Google to navigate the web; Google is the main channel for reaching every other destination on the web instead of bookmarking our favorite websites, or simply typing in their URLs.
Of course, there's another explanation for Facebook and Wiki's popularity,
"It's quite possible that these numbers confirm general, high-level interest and curiosity about top Web properties — their history, policies, background, etc,"
Wikipedia spokesperson Jay Walsh told AllThingsD.
Here is the list of top ten Wikipedia Articles of 2012. with the list of articles and the page name view count.
Facebook tops the list for other languages too but some have a feeling that the result of confused Internet searchers who want Facebook itself but found themselves on Wikipedia as a result of wrong web search landed them to the other page.
Astoundingly, "One Direction" also made the top ten list for Spanish, French, Portugese, Italian, Swedish and Danish-language Wikipedia articles.
Comparing the top 10 by language lists revealed other regional trends; an article about the Iranian capital of Tehran topped the Persian-language list. Facebook was the most viewed Indonesian-language article, which makes sense — Indonesia is one of the most Facebook users country on the planet. Egypt, which is undergoing a volatile, post-revolution political period, was on top of the Arabic language list.