Social network ad spending is expected to make large jump, the Asia-Pacific region will grow faster in social ad spending. According to a new from the report from eMarketer, the region will see a 48% increase in social network ad spending in 2013 (passing the $2 billion mark). The growth is partly fueled by its huge social network user base and variety of social networks for marketers to choose from.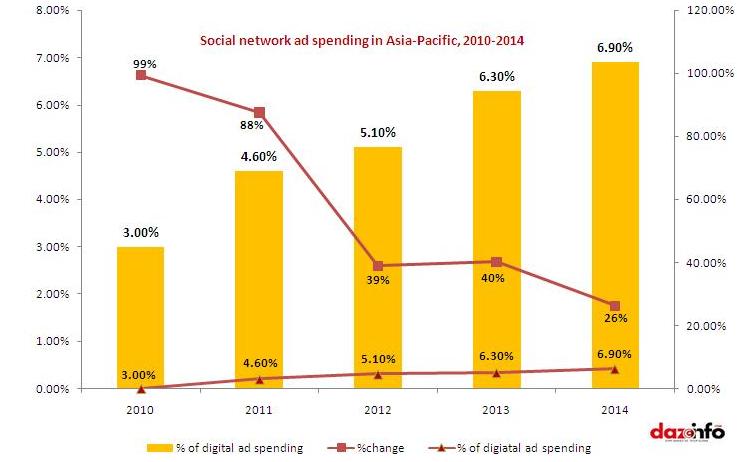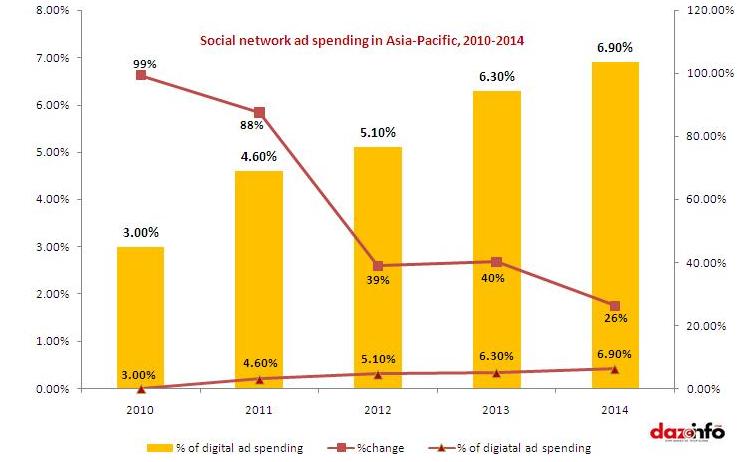 The rate of social network ad spending growth in Asia-Pacific is positioned in the middle among other global regions. Considerably, the rate of growth is significantly higher than the growth rate in more established markets like North America and Western Europe.  By 2013, Asia-Pacific will account for 22.9% of global social network ad spending over Western Europe with 22.3% and the gap increases to almost 3% by 2014.
Interestingly, this growth is largely driven by Japan and China. China has the world's largest social networking market, with 307.5 million users by the end of 2012, which is nearly two fold more to the U.S. user base. Social network ad spending in China will rise 51.3% next year, higher than Asia-Pacific's (48.3%) growth rate.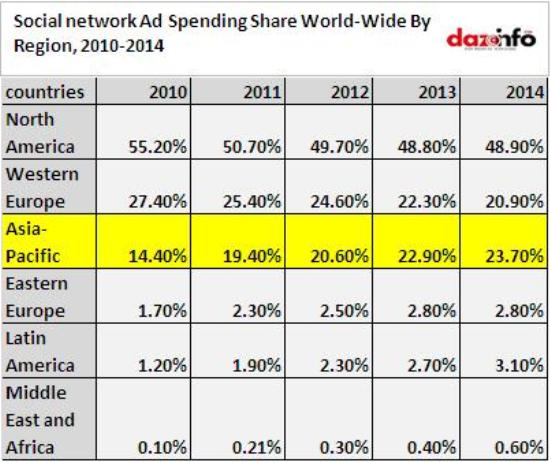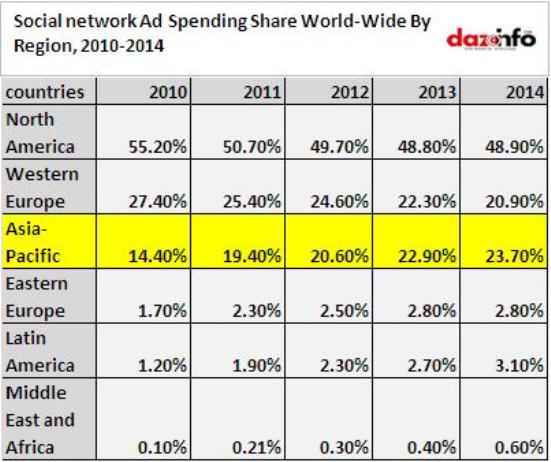 Undoubtedly, Asia-Pacific's enormous user base (616 million) heaves marketers to continue their investment more in social network ad spending in this region and also will help propel the Asia-Pacific region to take a 22.9% share of the worldwide total in 2013. But its worth to note that spending per user is quite low in the region and the fact that some Asia-Pacific countries, such as India and Indonesia, have immature digital advertising economies.
eMarketer also released an overview of studies tallying social media advertising, finding that 92 percent of advertisers are placing ads on social networks. Facebook is by far the most popular platform.
Businesses will likely continue to invest in social advertising in 2013. Two-fifths of global business executives surveyed planned to boost Facebook marketing spending next year. Nearly a quarter planned to spend more on Twitter, while just 15% planned to spend more on Pinterest.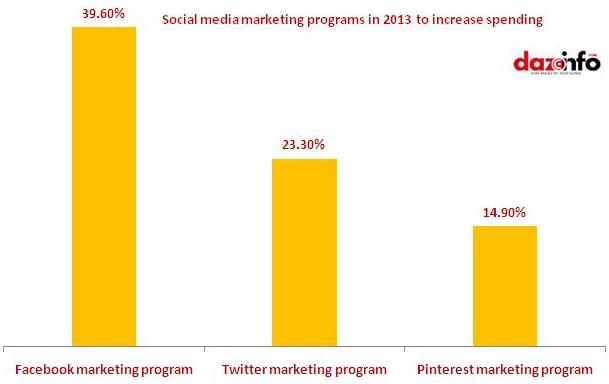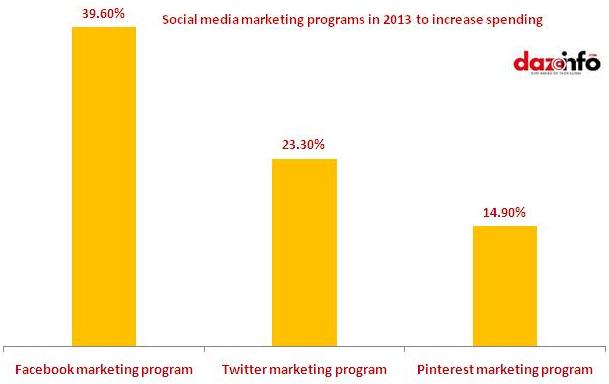 Users were most likely to connect with a brand on Facebook. More than three quarters of U.S. Internet users did so in October, this year. Just 6% connected with a brand on Twitter, while 14% did so on Google+. Google+ edged out YouTube, which Google touts as a powerful platform for brands.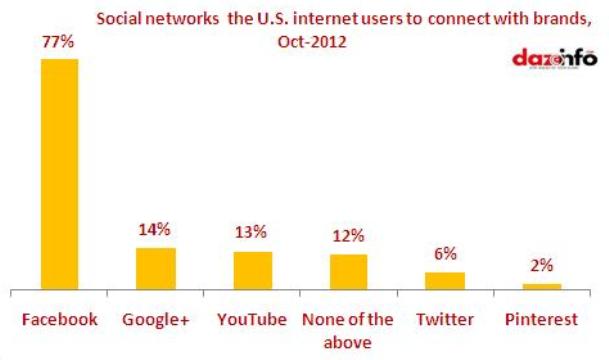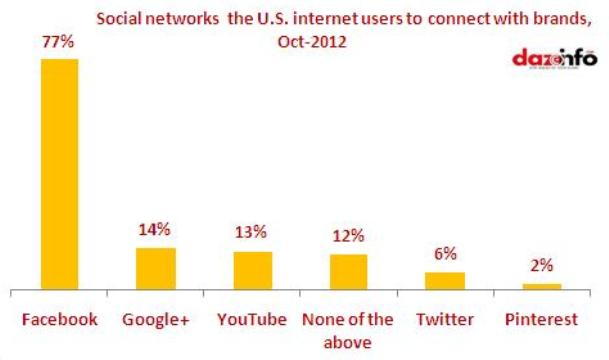 Both Google+ and Pinterest saw significant growth in reported ad sales in the third quarter. Indeed, one in four U.S. ad agencies would likely to use each of these networks for clients' social media campaigns.