Yesterday, RIM reported its Q3 2012 earnings, which was better than the expected. The company reported a net GAAP loss of $114 million ($0.22 per share) on revenues of $2.7 billion, well above than the expected loss of $0.35 per share on revenues of $2.66 billion. The company noted that its cash position improved $600 million in the quarter to $2.9 billion.
However, BlackBerry smartphone shipments declined in Q3 2012; the company shipped 6.9 million smartphones and 255,000 PlayBook Tablets in the quarter. On the other side, it generated a gross margin of 31.6% in Q3 2012, better than the expected 27.9% (according to Wall Street Consensus). Besides, the company also reported an operating margin of -6.4% for the quarter, well above than Wall Street consensus at -10.6%.
Currently, the company is focusing more on its BB10, releasing on January 30 next year, and this is the main reason why shipments of BlackBerry smartphone declined in Q3 2012. And it's also true that the company had not put any additional effort to release any new BlackBerry 7 hardware in the last quarter. More importantly, PlayBook (tablet) shipments doubled in Q3 2013 due to the launch of 4G-enabled variants in certain markets.
In Q3 2012, the company has grown its subscriber base to 79 million. This time, RIM is waiting to deliver BB10, expecting to surprise users with its first full-fledged touchscreen BlackBerry 10 smartphone. However, the company still has to travel miles of distances to pull Apple or Google from top of the mobile OS charts. It seems from the company's recent endeavors that it wants to create a strong mobile ecosystem around.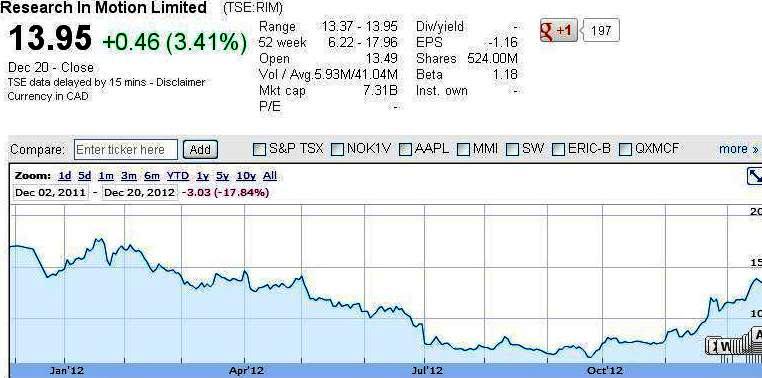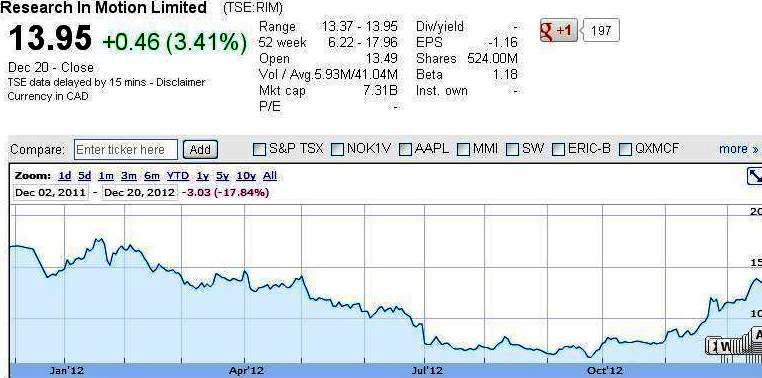 At present, RIM is quite aggressive to execute on its product roadmap plans. The launch of BB10 (in next year) will decide whether the company could standalone its business in the market or not. In Q3 2012, the company generated $950 million in cash flow from operations, and succeeded to increase cash position to more than $2.9 billion. The company's CEO–Thorsten Heins–has commented that there are more than 120 enterprises, including 64 Fortune 500 companies, those are currently trailing beta version of BlackBerry Enterprise Service 10.
Interestingly, RIM's carriers partners, application developers and employees all are willing to look the company's one of the most innovative and exciting product (BlackBerry 10), while BlackBerry enthusiasts are waiting for January 30, 2013 to get their hand on the device.
Of course, the company has extreme pressure to prove itself  once again in the market. Besides, the company has also a challenge to create BlackBerry as third strongest mobile OS platform. Prior to launch of the device, the company has challenge to sustain its subscriber base and profit margin.
Undoubtedly, the timing of January 30, 2013 (duration before the launch BB10) could hurt the sales of BlackBerry 7 in Q4 2012, as consumer would prefer to wait for new phone. Indeed, the waiting of customers for BB10 could impact unit volume, subscribers, margin and service fees of the company in Q4, 2012.
In additionally, the company is also going to spend significantly on its market campaigns this quarter, to support the global launch of BB10. At this time, the company is committed to provide enhanced services– including mobile device management, advanced security and other services–to subscribers.