Over past few months, Apple's stock share has continuously been moving up-and- down. Despite the strong demand of iPhone 5 and iPad Mini, the company is still struggling to persuade shareholders. The company is currently facing a stiff resistance from Google in the mobile segment. But today's new figure on recent smartphone sales could encourage Apple's investors to keep faith on the company.
According to a latest report from Kantar Worldpanel ComTech, tracking smartphone sales across several key markets in the last 12 weeks ending November 25, Apple reached at its all time highest smartphones sales in the U.S.. The company accounted for over 53% of sales in the country during last 12 weeks period (ending November 25). On the other side, Android has increasingly been gaining market share in rest of the world.
In addition to this, Windows Phone also gained some momentum during this period. The platform took over RIM in the U.S. and emerged as third most popular platform in the country. But the platform still has to travel miles of distances to crossover the top two platforms–iOS and Android. During last 12 months period, Apple accounted for 53.3% of all smartphone purchases in the U.S., up more than 55 points compared to the previous month's 48.1%. Of course, the momentum in sales of iPhones was derived from increasing demand of iPhone 5.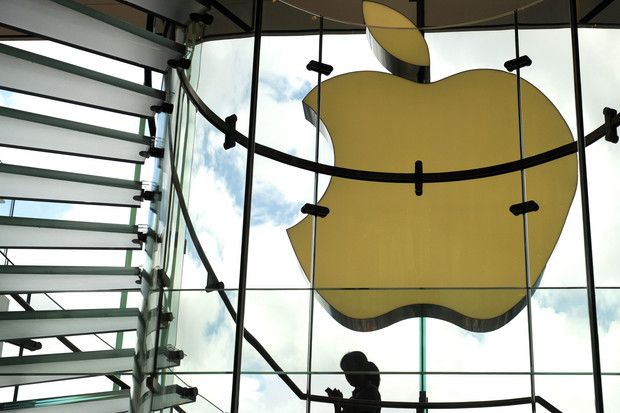 However, the sales of iPhones were not rosy in Europe. In European markets, Android dominated over other mobile OS platforms. In Europe, Android succeeded to hold highest smartphone market share (61%), up from 51.8% in the last year.
Furthermore, Samsung continued to hold the number one position in Europe (across five big countries including the U.K., Germany, France, Italy and Spain) with 44.3% market share, followed by Apple with 25.3% market share. As Apple is premium device makers, it does not target the cheaper end of smartphone markets like Samsung. Due to economic downturn, demand of cheaper and affordable smartphone has risen in Europe, and this is the reason why Apple is currently struggling to sustain its profit margin on iPhone.
In developing markets such as Brazil and China, Android phones accounted for 60.7% and 72.2% of all sales respectively in the last 12 weeks ending November 25 this year. During this period, with increasing popularity of Nokia's Lumia models, Windows Phone has seen gains in its market share. However, it's tough for Windows Phone platform to surpass Android and iOS in terms of popularity.  Although Windows Phone has surpassed BlackBerry in the U.S. in terms of market share, but in the U.K., BlackBerry (with third position) is still ahead of Windows Phone.
Apparently, Nokia's Lumia 800 and 610 models have succeeded to attract the attention of users in the U.K.. The Finnish handset maker still finds difficulty to attract younger consumers in the country; just 28% of Nokia Lumia 800 sales came from under 35 age group over the past six months. However, 4G-enabled Lumia 920 is expected to entice a significant number of users in the country. In other words, in forthcoming months, it would not an easy for RIM to sustain its position in the U.K..