In previous decade, social networking was like a bolt out of the blue; which came and conquered internet. Social networking  became so efficacious, it even showed door to Egyptian president Hosni Mubarak. With more than 200 social networking sites and 1.43 billion users, this platform is growing gigantically. Amongst the flurry of social networking sites, we have many nascent sites coming up every day, and Listnerd is one of them.
Listnerd a new way of making lists socially
Listnerd provides us a new way of making list- collaboratively, interactively and socially. Majority of users before buying anything (phone, TV, tablet, car) researches for the best available in the market. But till now there were no forums or websites where one can check for all the commodities. Listnerd is a social networking platform, where you can log on and check all the lists available.
Erling Løken Andersen the founder of Listnerd says "I tried finding lists about the best beers out there, but I was disappointed at the lack of centralized information. It's really hard to find a good, authorative and extensive list of good beers and microbrews. In part, this is because most lists online are composed by a few select editors – so they're bound to miss lots of information – I wanted to make the entire list-creation process social – so that anybody can contribute and share information. It's a democratic approach to listmaking".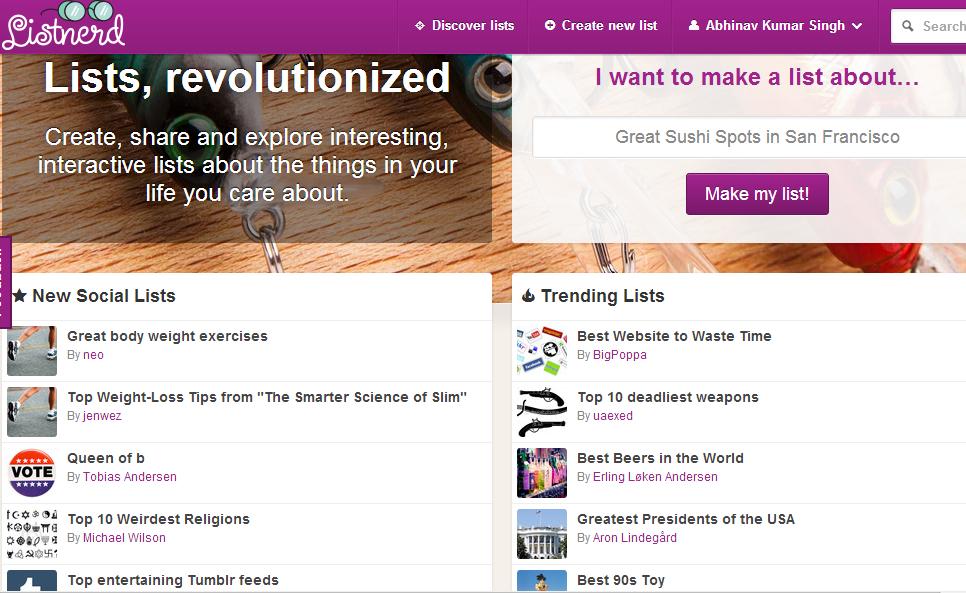 What's on offer??
It's a bit different from the usual social networking websites. It has a user friendly GUI and the home page offers you new social list, trending list, active members and popular members. Currently there are 21 breakdowns in which lists are categorized. It has a very diverse classification starting from Animal & Nature, Religion, Politics and Relationships etc.
Once you're signed in (you can sign in using your Facebook and twitter account, which definitely makes it easier), you can create your own list, request for adding an item in any list, vote for items in the available list, and post comments on your wall.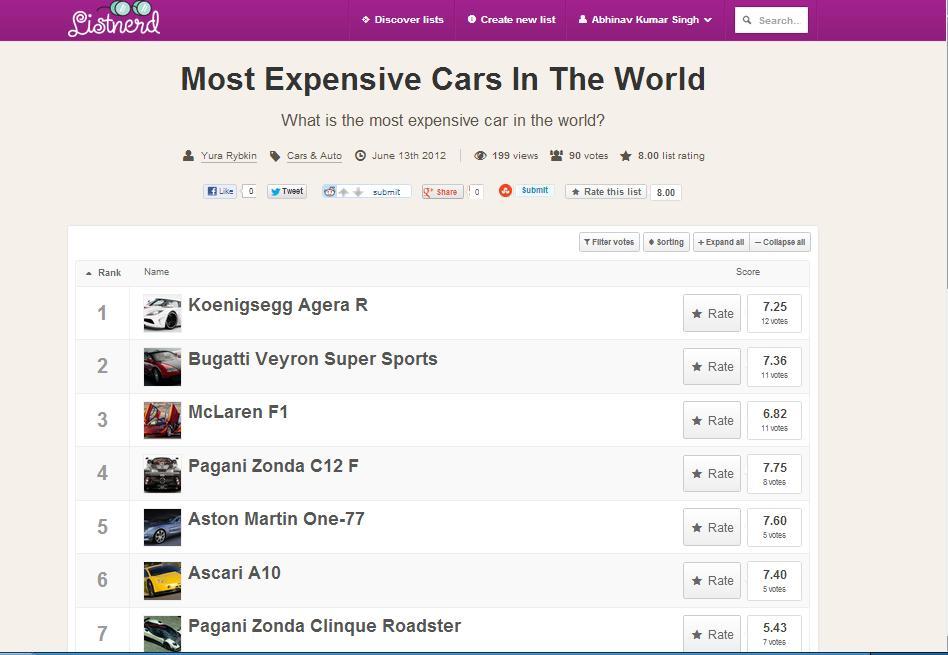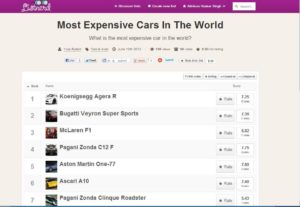 Users can also see their personal statistics, the joined date, numbers of  lists created, how many votes they casted and many more.
Once you open a list, at top is the title of the list, username (who has created the list), date of creation, number of views and votes. Interestingly, Users can share and like the list using Facebook, Twitter, Reddit, Google+ and StumbleUpon. Also, users can rate the current items available and even ask for a new item to add in the list. You can sort the list according to weighted average (which is by default), name, score, votes or sort in your own customized order. 'Filter' option on the top of the list can be a great help for the analysts. It can filter the votes casted by men, women, age groups and even their rank.
Listnerd: a boon or a bane?
Time is the most precious thing in the current era. While doing any research before buying anything, if u can save time and yet come out with the best result possible, you'll surely be most satisfied. Moreover, If a user want to find out fastest cars around the world, deadliest weapons, best beer around the world; you surely have search many websites, but Listnerd had put a break to all of this. So here is a platform, which allows you to search corresponding queries.
Listnerd is undoubtedly an out of the box social networking idea. But this kind of business model cannot engage users for long hours. Users might come, abstract information and log out. However, it would be interesting to see how internet users, around the world, are going to react to another newbie in an overcrowded social networking space. Only 11 social networking sites, have more than 100 million users and due to emergence of abundant social networks, users are slowly hand-picking their choices making the presence for any new network more than a challenge.