At the time, one side where almost every major Smartphone makers are planning to introduce their high resolution (1080 pixels) Phablet, while on the other side, HTC has decided not to build a large-screen Smartphone (Phablet) with Windows Phone 8. The Taiwan-based company has cancelled its plan due to intense competition in market and inability of Windows Phone 8 platform to produce higher screen resolution, compare to other platforms such as Android. Bloomberg has reported that Microsoft's latest mobile OS is able to offer just 720 pixels display, while its competitor (Android) is able to offer incredible 1080 pixels screen display.
With 5-inch and 1080-pixels resolution display, HTC has recently released Android-powered DROID DNA Smartphone. However, the company had planned to compete with Windows Phone 8-powered Samsung's Smartphone, but this time, the plan seems to be in vague. Have you ever considered about the standard screen size of Phablet? Actually, reality is that there's no any standard definition for Phablet. Majority of people believe that Smartphones with screen size bigger than 5-inch are Phablet. According to ABI research, any Smartphone with 4.6-inch to 5.5-inch display is a Phablet. In other words, HTC has already launched Android-powered Phablet (DROID DNA) with higher resolution.
Furthermore, with lower screen display resolution, Windows phone 8- powered HTC Phablet could not compete with Samsung's existing 720 x 1280 pixels screen display – Galaxy Note II. Just a few days before, we discussed that Huawei had promised that it would launch a Phablet that will dwarf Samsung Galaxy Note II. What does it mean? It means that the company has planned to launch bigger screen size Phablet, even bigger than Galaxy Note II.
A leaked image on Twitter reveals that Huawei is going to unveil an 8.5-inch Smartphone (running on Android) in near future, more probably at CES 2013 event.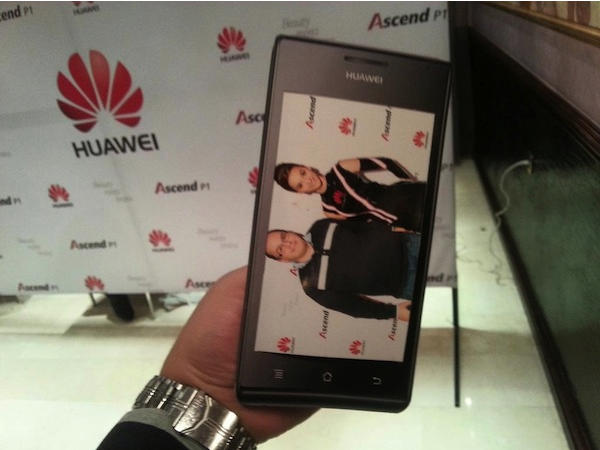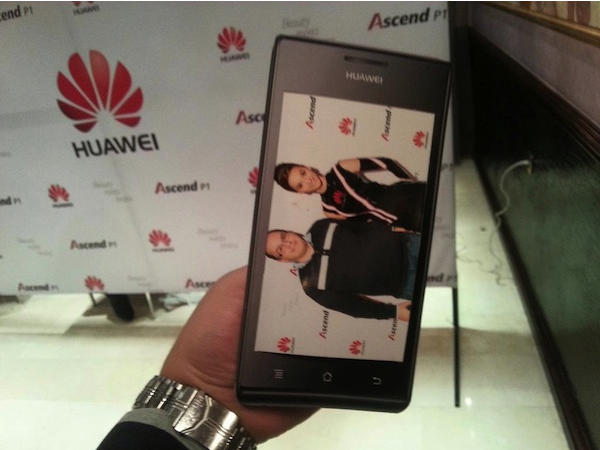 Over past couple of years, we have been noticing that Android phones get bigger and bigger. Last year, Samsung created a new concept "Phablet",  a hybrid of smartphone and Tablet, after introducing 5.3-inch Galaxy Note. This time, the South Korean company is looking for 6.3-inch Phablet, which is little smaller in size than 7-inch Tablet.
Does 8.5-Inch Tablet With Smartphone Feature Make Any Sense?
First, Galaxy Note (original) has proven itself in the market, and now, Galaxy Note II is going to set another record. As sales of Phablets (Galaxy Note and Note II) are ramping up, we could expect phone capabilities on Tablets in coming years. Apparently, providing Smartphone's features on larger Tablet screen is incredible. Also, a significant number of OEMs are getting prepared to add phone capabilities to their 3G/4G-enabled Android-powered Tablets.
Despite, I'm little bit skeptic that whether the Smartphone features on 8.5-inch device would be one of the successful attempts or not. It's pretty much clear that cellular-enabled Tablets are more expensive than their Wi-Fi counterparts. Adding phone feature to Tablet could further augment the starting price of 3G/4G enabled Tablets. Indeed, the higher price tags of the device could be fatal for its shipments.