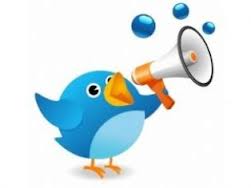 Social media has brought us closer to those whom we once thought to be unfriendly and unapproachable, social media channels have made it much easier to get yourself noticed by them. Social media has linked the huge space that once existed between the privileged and the ordinary people.
Social Media Influencers are people, majorly experts, bloggers and thought leaders, who have huge community of followers. In a way they write brand's fate, purchasing decision of these followers just lay in the words these influencers utter.
These influencers are the one to acquire successful campaigning. Influencers are the voices who are trusted by a huge group of followers. Systematic approaches and meticulous planning plays vital role to keep these follower-base intact.
To maintain a good social media reputation, it's quite important to select an appropriate social media platform as every platform has its own benefits and uses, for example: LinkedIn can be used for B2B communications.A company or a blog or even newsfeed is quite important to maintain 'active' as Google and other major search engines just keep hunting for fresh content and provide key preferences to them. So, being active on the accounts you create is most important.  Being active on social media channels provides a lot scope for turning the wave in your favor, and can be a great way of managing a good online reputation.
Also, maintain proper balance in the information shared; keep it unique and easily understandable every time you update something. Minimize faults , spend some time on what post you update.
 As we all know, keywords are an integral part of SEO (Search engine optimization), should be wisely used. Keywords should be specifically used in the Title as well as link URL.
The number of internal pages or site links displayed will depend on the quality and popularity of the pages on your site. To ensure you have your best pages in your site links, make sure that you develop relevant landing pages and other content that can rank in its own right and acquire direct traffic.
Ask for feed backs on what you post so that, faults can be known and minimized whereas, praises can keep you going.
Set yourself some metrics around audience size, repeat visitors or uniquest. Keep a note of unique viewers and aim in growth.
Always have benchmarks and always compete, helps keep you high on energy and always do better. find writers who can be role models and try to read their audience, what appeals the most to them. You can never stop learning about the values  audiences prefer to engage with.
Set yourself some metrics around audience size, repeat visitors or uniques,  and find writers who can be role models and benchmarks too.
A Little Bird for Those Who Are Searching For Influencers:
while those who are searching for influencers; Little Bird is basically a search engine for influencers. Just feed in a subject, and after browsing through the social graphs in the vicinity of the issue, the app pops up the names of people who are most influential about that particular subject. The app also lets you know about other issues that these influencers are talking or sharing about.
The app is gradually opening up with allowing close to 100 users a day. Little Bird lists lay the foundation for any influencer relations and help in identifying the best voices present. At present, it is only for twitter profiles and few of the popular blogs, LinkedIn and Google + are in the next list. Hence, its quite imperative as who is following you.
However, The main method of evaluating the reputation of an author or publisher is based on the quality of his/her past publications, quality of content, or number of citations and the quality of the journals (impact factor) where the author publishes. LittleBird determines the most influential person on the given topic based on their personal connections, rather than on the content they create, it seems quite irrelevant for one's purposes.
This sort of 'social media impact factor' has no correlation to the quality or importance of a person's work, it only indicates how active they are on these sites. which could be indicative of how seriously they take their work: the more present they are in the virtual world doesn't necessarily mean they are contributing something constructive.
Although the idea of a person's social media presence being used as criteria for evaluation of his or her work is intriguing. Its Certainly a zeitgeist of sorts, the idea that the service providing a "robot librarian" is completely off base.