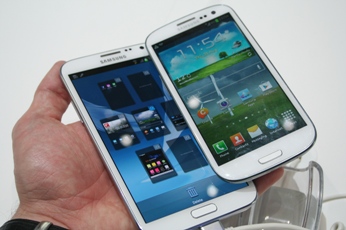 Just a few days before, we had a discussion on whether Samsung is working on its next version of Galaxy Smartphone (S4) and cheaper Phablet (Galaxy Note) or not. However, rumors reveal that the South Korean company could showcase the Galaxy S4 model in April next year. But this time a Korean newspaper–The Korea Times–has revealed some interesting bits of news about the rumored Samsung Galaxy Note 3 as well as Galaxy S4.
Apparently, Samsung has decided to cut down the production of LCD display panel. The company has strategy to allocate 1.8 trillion won (nearly $1.7 billion) for LCDs production, out of its estimated 6.6 trillion (about $5.9 billion) total investment for display panels in next year.
Citing to local component suppliers, The Korea Times has reported that Samsung Galaxy Note 3 will arrive with a 6.3-inch screen–a bigger screen compared to its predecessors. Have you ever contemplated whether Samsung could launch 6.3-inch screen size Galaxy Note 3 Phablet or not?  But there are possibilities. There are lots reasons which depict that the South Korean company could launch the device with such screen size.
First, an interesting concept for future device (say Galaxy Note 3) was revealed by Erica Yusim, designer of the device, just a few days ahead when the Galaxy Note 2 was announced. The designer of the device envisioned that upcoming version of the Note lineup will have 6.3 inch (1080 p screen), a 2GHz quad-core processor, Android 5.0, 3 GB of RAM, up to 128 GB of internal storage, a 16 MP camera, Bluetooth 5.0, NFC and a 4,000 mAh. However, our discussion is not about the 3 GB of RAM or 16 MP camera or Android 5, but about screen size.
But we could expect the upcoming version of Note would have 1080 pixels screen resolution. According to a Taiwanese site–DigiTimes–at least five companies including Samsung, LG, Huawei, Sony and ZTE are going to launch 1080 pixels screen display Smartphones.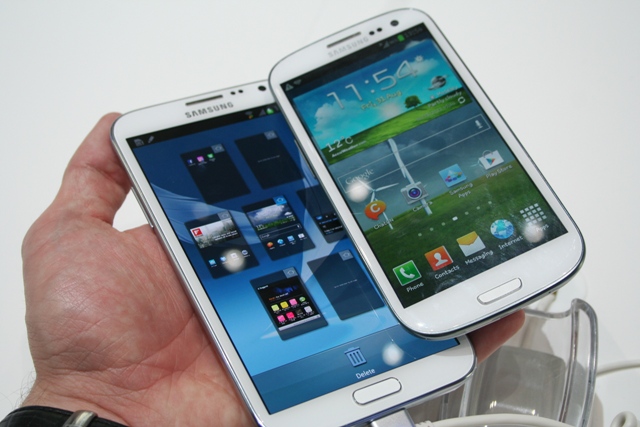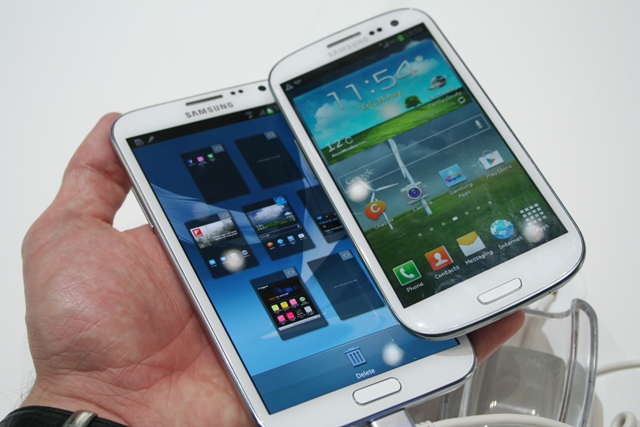 Secondly, Samsung launched Galaxy S with 4-inch screen size, further launched next iteration of Galaxy flagship (SII) with 4.3-inch screen . Now, Galaxy SIII is available with 4.8-inch screen display. In other words, Samsung has improvised (increased) the screen size of its successful flagship. Likewise, the company launched original Galaxy Note with 5.1-inch screen size and it launched Note II with 5.3-inch screen size. Of course, we could expect larger screen size in next iteration of Galaxy Note.
In other way, Samsung has number of devices between 3-inch to 6-inch, and also between 7-inch to 11-inch. But, it's struggling to have devices to fill in the gaps between 6-inch to 7-inch screen size. This time, Galaxy SII and Galaxy SIII is sufficient to meet the requirement of users, those who are enthusiastic to own Smartphones with screen size ranging between 4-inch and 5-inch. Besides, Galaxy Note and Note II are quite lucrative for those who believe 4.8-inch screen size of Smartphone is not sufficient to provide excellent user experiences on Smartphones. But, 6.3-inch will be preferred by those enthusiasts who believe that Note II screen is little bit smaller and 7-inch screen size of Tablets are little larger.
The third reason why Samsung could launch its 6.3-inch screen is intense competition in the market, expecting to take place next year. Presently, number of OEMs are working on Phablets (hybrid of smartphone and Tablet). Huawei has recently promised that it will dwarf the Note 2 next year—the company is expected to launch 6.3-inch screen size Phablet. Undoubtedly, Samsung would not like to leave any ground for Huawei this time.
Anyway, what are you thinking now ? Should Samsung launch 6.3-inch Note III or Note II is sufficient to provide excellent user experience ? But most important thing is competition, and Samsung could not compromise on this at any cost.