People are always influenced with one or some other things during various phases of their life. A decade ago TV, Newspaper, Cellphone or computer made impact and now it's Smartphone that have become an integral part of daily life. Network giant CISCO has tried to understand the adoption and usage behavior of Smartphone among Gen Y – generation that plays a crucial role in new technology shift.
According to the study, Laptops are the biggest looser as Gen Y is ditching it for Smartphones. While only 10% respondents vote in favor of Laptops, 30% says they would go for Smartphones instead. Interestingly, study also found that Smartphones were twice as popular as desktop PCs and three times more than Tablets.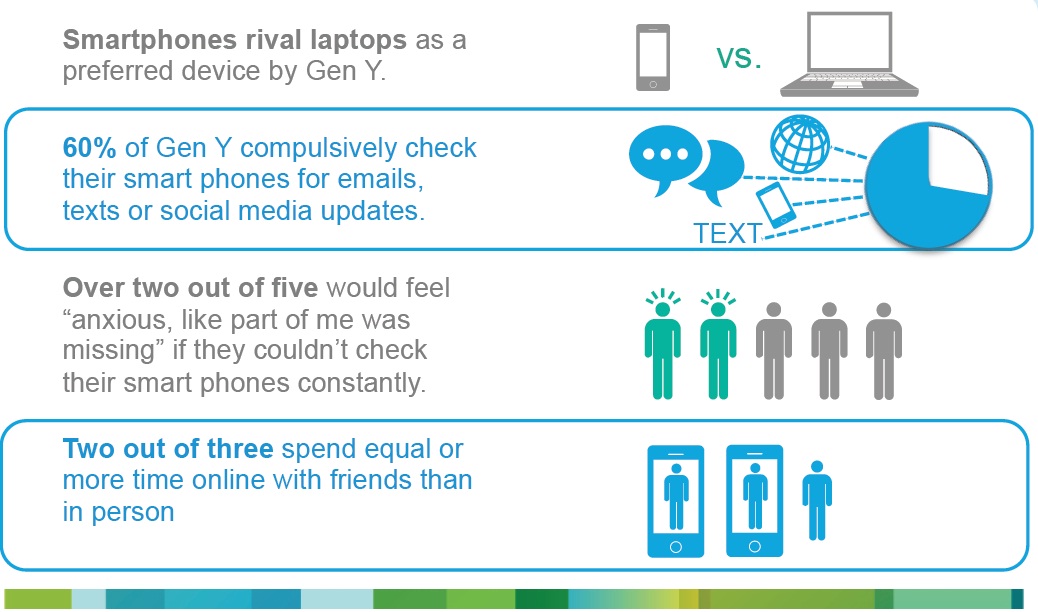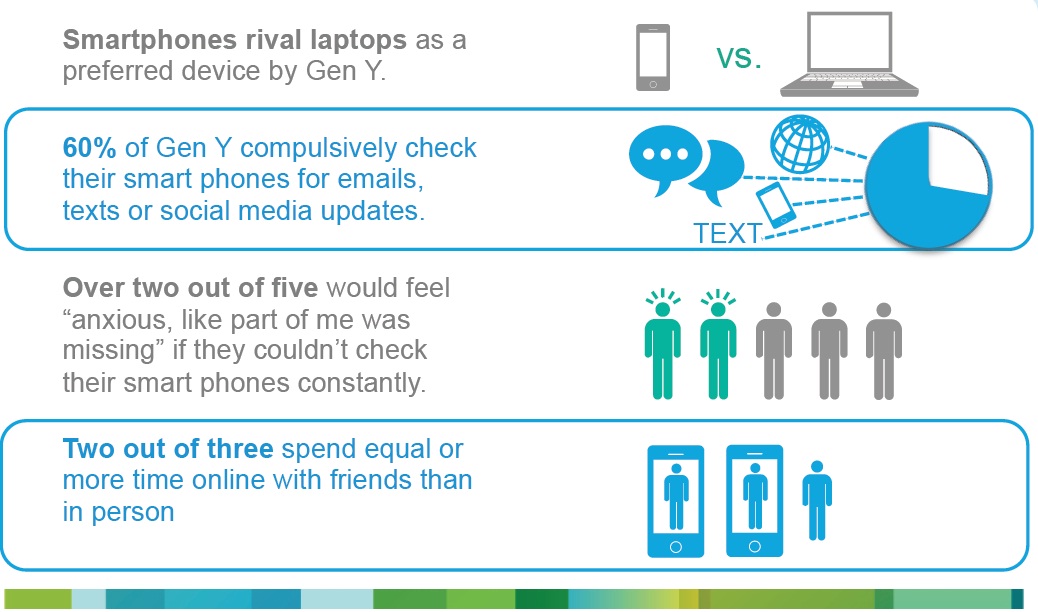 When asked about Smartphone usage and their daily activities, 60% said they compulsively check their emails, social media updates and texts on their Smartphones; and, women are leading in this trend. Interestingly, 90% of Gen Y users check their Smartphone first thing in morning as their daily routine. More shocking is the concurrent activities users are performing with Smartphones. Around 75% of Gen Y users admit Smartphone being the best partner in bed while 50% says they use it while having meals with their friends or family. Unfortunately, users have become as addictive of Smartphone as they are risking their lives too for it; Around 20% users say they keep using Smartphones for texting while they drive.
When it comes to adoption and usage of Mobile App, users show their confidence in importance of Apps. Nearly 70% says mobile apps are important for their daily life. However, majority of users' apps (in use) belong to Entertainment and Game. Only 27% of them use apps for work related activities. At the same time the frequency and dependency over mobile app is not very convincing still. 60% of Gen Y says they use only 1 out of 9 apps regularly against 20% who use 10 to 25 apps. Definitely, apps developers have got much to work to entice users.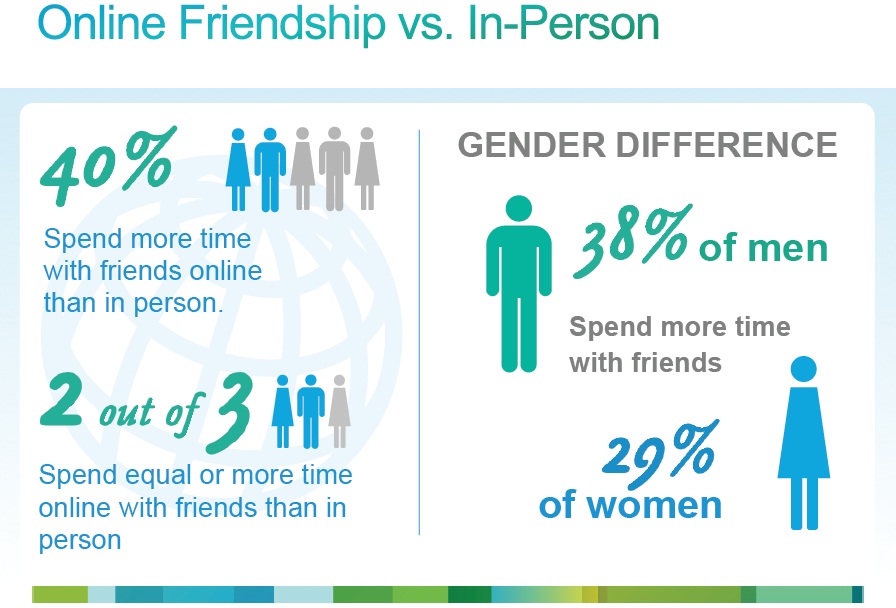 The study also discloses that Gen Y believes in segregation as 81% of users don't portray their online life identical to offline. Only 50% of lesser users are confident in keeping offline and online presence same.
Despite of such massive adoption and usage, Gen Y is still holding conservative approach towards online shopping. Though, 90% of users say they shop online but 57% leave their email ID to get notified for some discounts or sale only. Unfortunately 75% don't trust most of internet sites to keep data secure.
When it comes to work culture, 4% says that company doesn't allow using official devices (laptop or smartphone) for personal usage. This could be the reason that culture of BYOD (Bring Your Own Device) is being more popular than ever.
The study, named as "Gen Y: New Dawn For work, play, identify", was conducted in 18 countries including United States, India, United Kingdom, Australia, Canada, China and Japan in August 2012. Gen Y includes people age group of 18 years to 30 years.